Europe and North America have been regarded as the top expat destinations for people from around the world for many decades. However, over the last few years political situations across these continents have caused a number of potential immigrants to look for other places where they can live and work or run their businesses.Events like the Brexit referendum and US elections have had an impact on trade and hiring markets across the world. In the wake of these events, Asia-Pacific, or APAC, has been gaining a lot of prominence with professionals and entrepreneurs from across the globe. This is mainly because of the favourable economic conditions and commercial opportunities this region has to offer. A number of expats from the US, UK, and Canada are looking at nations like Australia, New Zealand, China, Hong Kong, Macau, Singapore, Malaysia, the Philippines, Taiwan, Japan, India and Indonesia to settle down.
The Links International 2017 Asia Salary Snapshot also hinted at good potential for entrepreneurs in APAC. According to the hiring trends and pay scales highlighted over the past year, along with predictions for the coming year, this area will soon be one of the top destinations for expat businesspeople from all over the world.
Of course, while most people move to APAC to further their careers or pursue business prospects, others settle down here simply to enjoy the experience of a completely different culture and community. A couple of the countries in this area offer high standards of living and modern infrastructure at fairly reduced costs of living. For some professionals and entrepreneurs, the main driver is gaining experience of working in a foreign market. Below are the top reasons why so many expat businesspeople are taking the decision to move to the Asia-Pacific reason.
Exposure to emerging markets
A significant amount of economic development is taking place in the Asian markets, and the eastward growth trajectory shows no signs of declining in the near future. This does not just apply to the businesses that were established on an international platform, but also the domestic setups that have now made their mark in the global arena.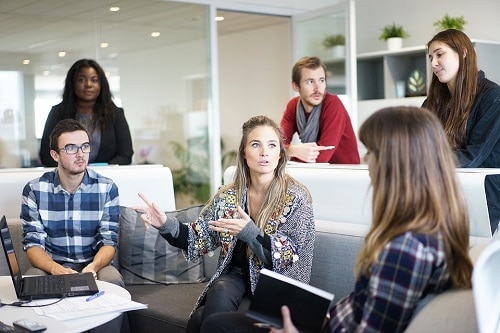 Moving to APAC opens the opportunity to meet more people
© Unsplash
Nations in the APAC region offer a wide range of unexplored opportunities for several industries such as banking, finance, construction and real estate, manufacturing, insurance, healthcare, and information technology, to name just a few. A number of local entrepreneurs are looking for foreign investors to help them expand their businesses, both within the region and across the world. This gives you the opportunity to buy into an existing, established entity. Alternately, you could choose to start your own firm instead.
Some of the cities in APAC have become world-class technical hubs, especially Hong Kong, Tokyo and Singapore. The availability of advanced technology helps enhance the overall operations, communications and controls for any organization. Some of the Asian countries are offering government support along with tax redemptions to foreign investors, thereby creating an ideal environment for expansion of trade. The favorable operating conditions definitely attract entrepreneurs from all over the world to this region.
High earning potential
There is no guarantee that your business will definitely yield a good return if it is located in a specific region. However, according to a number of reports, most expats working or running their business in APAC claim to have a higher disposable income than what they did back home. According to the Expat Explorer Survey 2014, China was the top destination for high-earning expats and things have not changed much since then.
While many foreigners make more money in Asia than in their home country, others earn a similar amount but end up saving a lot, since the cost of running a business in this continent is much lower compared to Europe and North America. You could end up paying a lot less for most utilities, as well as the products and services you require, thereby increasing your profit margins.
In some countries, startup costs can be exorbitant, as you may be required to acquire certain licenses and permits before you are fully functional. This is bound to increase the capital you require to set up. On the other hand, if operational costs are on the higher side, your profits will be adversely affected and running a business in that country may not be feasible at all. Do look at these aspects carefully before you make any decision.
Networking opportunities
Staying connected with people from around the globe is hardly a challenge anymore thanks to the various social and professional networking sites available. Moving your business overseas will give you the chance to capitalize on your contacts in your home country as well as in your new place of residence. Even if you decide to move back home at a later date, you can always continue to build the ties you formed on the professional and personal front. Doing this could actually help your business grow, regardless of where it is located. Your network is bound to be an essential part of expanding your client base, vendor list and other potential partnerships.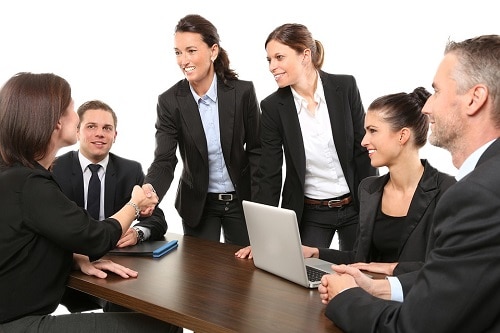 Moving abroad can increase your business networking opportunities
© 089photoshootings on Pixabay
It is essential for you to keep in mind that certain Asian countries restrict the use of social networking sites and as a resident of that nation, you will have no access at all to certain resources that could be crucial to your business. For example, you may not be able to have video calls with clients; however, phone calls and emails should not be a challenge. It is a good idea to check what forms of networking are used by the existing businesses in the region to stay in touch with clients and other business contacts.
Large talent base
It is well known that most of the countries in the Asia-Pacific region are heavily populated. Since education is given a lot of importance across the continent, a majority of the people living in the cities have a basic college degree at the very least. Many professionals have a Master's degree in a specific area or a Post Graduate Diploma in certain vocational courses. This could work to your advantage, as it will be easier for you to find qualified and experienced people to join your workforce locally, instead of hiring someone from overseas. Another advantage to this is that culturally, people in Asia have the tendency to work longer hours per week than those from other places.
Most governments set restrictions on the number of expats you can hire and in fact, rarely issue a work permit to a foreigner if the same job can be performed locally. Fortunately, finding the right fit of employees on a long term and contractual basis should not be a challenge.
Gateway to other places
No matter which country you set up your business in, you will only be a couple of hours away from other great business and vacation spots. Almost all the nations in this area are very well connected with a number of daily flights.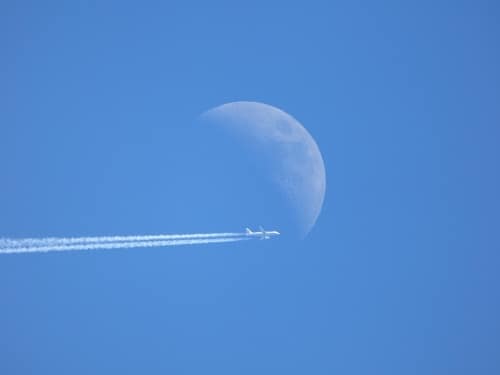 Travelling between APAC nations is generally straightforward
© vasilstf on Pixabay
In fact, most of the countries have excellent local transport facilities too, meaning you can easily get from one city to another by road or train. Since the distances are relatively small, traveling is not likely to burn a huge hole in your pocket.
Language and communication
English is widely spoken in some of the countries like Australia, New Zealand, Hong Kong, Singapore, the Philippines, India, and Malaysia, especially in business circles. You should therefore find it quite easy to communicate with the local population.
If you are planning to move your set up to places like Japan, China, Taiwan, or Indonesia, it is best to learn the language beforehand. This can be done through online courses and mobile apps, even before you leave your home country.
Many expats engage the services of a personal translator to help them communicate without any difficulty. This is a very common trend in Japan and a few other places.
Ease of setting up
Starting a new business is generally a time-consuming and complicated affair, especially if you choose to do so in a foreign location. Fortunately, getting a permit to stay in Asia on a long-term basis is relatively easy. It is possible to get all your legal paperwork in place even before you move.
Setting up a business is quite easy in many Asian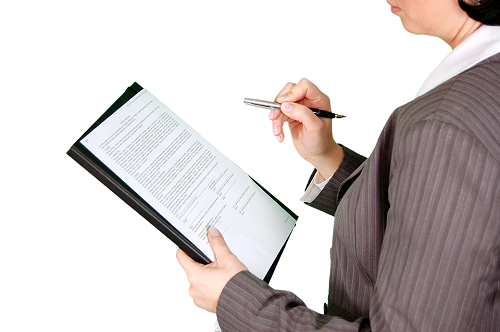 destinations
© jarmoluk on Pixabay
Many foreigners live in an Asian country for a couple of weeks on a business visa, which gives them the right to work. They then exit for a few days and come back on a fresh visa to continue for a few more weeks. However, this practice is frowned upon by officials.
Robust infrastructure and controls
Many of the bigger and more developed nations in the region have an excellent infrastructure. With an increased number of businesses opening up and expending across APAC, things are only likely to get better.
In the past, many people were apprehensive about moving part of their operations to the APAC region, due to uncertainty over compliance laws and regulations. However, most of these fears have now been put to rest, as businesspeople realize that their data and money are as secure in this region, as they are back home. Each country has strict rules about data protection and fraud. Defaulters are severely fined.
Low living costs
Many of the APAC nations offer residents a high standard of living at a low cost. Rents, utilities, food, travel costs, and other sundry expenses across the Asian continent are generally lower than in Europe and North America. People in Australia and New Zealand often complain about high living costs, but the earning potential in these countries is generally higher.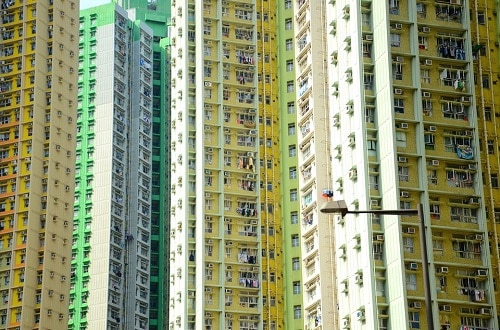 It is possible to find a low cost of living in APAC regions
© teetasse on Pixabay
Expats in Hong Kong, Singapore, Malaysia, and the Philippines often claim to lead safe and secure lives, with extremely high standards, without spending anywhere close to what they did back home. Many of them manage to save a huge amount while living in luxury.
Personal development
Running a business in a foreign country, and especially an emerging market like the APAC region, is bound to enhance your overall knowledge and experience, thereby adding an immense amount of value to your professional profile. Most people who get this opportunity claim that the whole experience helped them become more flexible, creative and innovative in their working lives. The exposure to other cultures is also highly beneficial in a number of ways.
Before you decide to head to an unfamiliar continent to set up your enterprise, make sure that you conduct thorough research into the markets and trends. Take some time to understand how the system works before you decide that you would like to be a part of it. Also, do keep in mind that each country has its own set of rules and regulations for expats interested in setting up their business. It may be a good idea to connect with others who have taken a similar step. Alternately, get in touch with a professional consultant in that country to understand the feasibility of setting up your business in that location.
Have you relocated your business abroad? Share your experiences in the comments below, or answer the questions here to be featured in an interview.