This article was created in association with Thailand Starter Kit, a website that provides free in-depth guides on moving to Thailand.
Thailand's expat community is a diverse one and includes everyone from students to retirees. Professional expats will find that most of the job opportunities are based in the capital city of Bangkok.
One of the main attractions of Thailand is the relaxed lifestyle, which is only enhanced by the stunning natural scenery. Thailand's economy is dependent on exports and it is among the largest exporters in the world of agricultural products like sugar and rice.The Thai people take great pride in their country's rich heritage and culture, which dates back more than a thousand years. Thailand is the only country in Southeast Asia that never came under colonial power.
Expats moving to Thailand require a Thai visa to enter the country. There are various types of visas based on different purposes and durations. Tourist visas are valid for up to 60 days, after which they can be extended for another 30 days. Those on a tourist visa are not permitted to carry out business or stay unemployed during the duration of their visa.
For expats who intend to conduct business in Thailand, a business visa is required, which can be a single entry visa valid for up to 90 days, or a multiple entry visa valid for up to a year. Thailand also issues education visas for single or multiple entry, for the duration of 90 days and one year respectively.
Retirement visas are available for those above the age of 50 who have a pension amounting to 65,000 baht. This visa is also given to retirees who have 800,000 baht in a bank account in Thailand.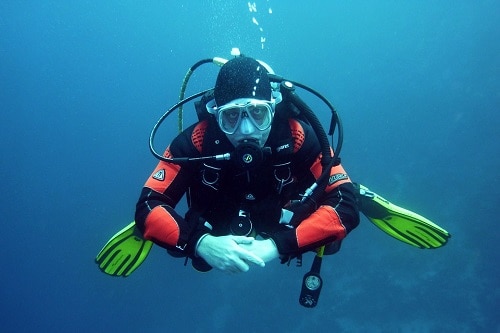 Diving instructors are needed in Thailand
© joakant on Pixabay
There are also marriage visas for those who are married to Thai nationals. The requirement for marriage visas include a joint income of 40,000 baht, along with a spouse ID card, a household registration and a marriage certificate.
Before arriving
For jobs that pay higher salaries, an employer is likely to consider candidates who are not yet located in Thailand. You can therefore begin your job search before actually arriving in Thailand. This is not very common for jobs with lower salaries. Employers considering overseas applicants are likely to post job ads on sites that are not exclusively for Thais, such as LinkedIn and other job boards such as JobsDB.
Expats who qualify for such posts may be interviewed through Skype, and once they make it to the shortlist, they can be flown to Thailand for a more direct final interview.
Requirements
Those looking to work as language teachers may be able to get a job without anything beyond the ability to speak English or another foreign language fluently.
STEM (science, technology, engineering and mathematics) degrees are especially helpful in finding other opportunities, as are business school degrees.
Medical professionals may not be able to have their own practice, but they can work in research jobs. Similarly, lawyers cannot become part of the bar, but can work as consultants in a law firm.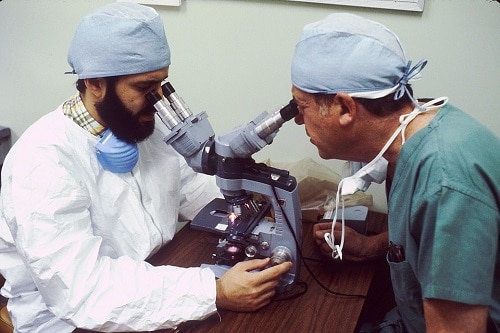 STEM degrees are particularly useful for finding jobs in Thailand
© FotoshopTofs on Pixabay
Media firms, schools and NGOs may hire expats without university degrees. The tech sector may hire people without a university degree, but they must have the necessary skill set and a minimum of five years' work experience. Although jobs that require only experience and skills exist, a work permit application is likely to be issued more easily if the applicant has a university degree.
Expats may be concerned about whether they need to speak Thai in order to secure a job in Thailand. Foreigners are likely to find jobs in firms that have a multicultural atmosphere where employees use both English and Thai as the mode of communication. However, foreigners who can speak Thai in staff meetings and for conducting business will find it easier. Having a basic knowledge of Thai will play an important part in your job search and also enable you better to integrate into the local society.
Whether or not a company decides to hire you may also be based on your ability to adapt to a working environment that is diverse and multicultural. A bit of research will help in this regard. Look up topics such as a basic understanding of the Thai business culture, how the Asian management style differs from what you are used to, how to build rapport with colleagues, how to give and take criticism, and other crucial components of the Thai way of conducting business.
You will also need to showcase to prospective employers that you have what it takes to move to and live in a new country. Many expats leave within three to six months, hence if you have lived and worked in the region, you may be at an advantage. For this reason, it is a lot easier to find a job if you have lived in Thailand before. This is not to say that foreign applicants do not have a good chance at finding employment, however, as long as they have the necessary skills.
Thailand's job market is not very open to foreigners, as the Thai government has set certain regulations on the type of jobs that are available to expats. It is also common to see age and gender requirements, which can be very limiting. Since nothing can be done about this, it is advisable to simply ignore these postings and focus on the jobs that are open to you.
Teaching
This is Thailand's largest job market for foreigners from western countries. English teachers are required in elementary and high schools, as well as for vocational courses and at universities. Private and international schools also need native English speaking teachers.
The starting income for teachers in Thailand is usually between 25 to 50,000 baht per month. International schools are likely to pay more for teachers with a degree in education. Teachers can earn more by also conducting private tutoring classes.
Many foreigners earn their TEFL (Teaching English as a Foreign Language) certifications in Thailand, as there are many accredited TEFL courses, especially in the cities of Bangkok and Phuket. Native speakers of other languages such as Korean and Chinese can also find jobs in Thai schools.
Embassies or consulates
Foreign staff are commonly found in the embassies and consulates of foreign countries. The best way to look for such jobs is to find out if there are openings at the embassy or consulate of your nationality.
Tech
Thailand offers abundant opportunities for those working in the tech sector. As a senior web or software developer, you can look forward to earning a salary of nearly 100,000 baht per month.
Multinational corporations
Expats working in large multinational corporations in their home country may be able to ask for a transfer to Thailand if the company has a division in Thailand. This is an ideal situation as the salary is likely to be on the same scale as that in their home country. And since Thailand has a lower cost of living, they will be able to enjoy a high standard of living.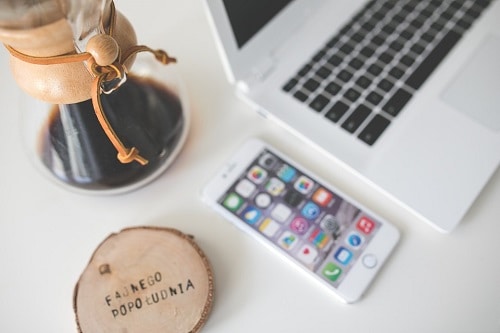 The tech and marketing sectors are thriving in Thailand
© kaboompics on Pixabay
If this is not possible, expats can look for jobs based in Thailand itself. The big companies in Thailand are frequently on the lookout for finance and accounting managers. Large companies also occasionally have openings for engineers, especially those with good work experience.
Tourism
Thailand has a thriving tourism industry. There are some jobs, like tour guides, that are limited to Thai natives. But expats can find jobs in upscale hotels, as there is a demand for qualified candidates with good experience. Some of these jobs include hotel managers, chefs and diving instructors. For the latter, you need to have a PADI (Professional Association of Diving Instructors) certification.
Customer service
Expats fluent in European languages such as German, Norwegian, Italian and French can find work in the customer service sectors. These jobs are available in call centers where you may have to work night shifts.
Finding a job
The internet is one of the best places to look for work in Thailand. Here are some of the best websites that can assist you in this process.
Craigslist Thailand: This is not as structured as exclusive job websites, but it can prove helpful in job hunting. There are basic categories such as finance, tech support and marketing. This is also a great place to look for freelance work. Since posting does not include any charges, it works a lot quicker than other job search websites.
Jobs DB Thailand: This is a highly reliable job portal in Thailand, where you can customize your job search by position, location, job function and salary. You can even choose to have alerts when any posted job matches your requirements.
Linkedin: This is one site where recruiters respond quickly to applicants and it is convenient and simple to submit an application through a company's career page. You can set up job alerts matching your job search history. Linkedin is especially useful when looking for middle and upper management level jobs. Some of the most common jobs posted here are those in the fields of hospitality, marketing and finance.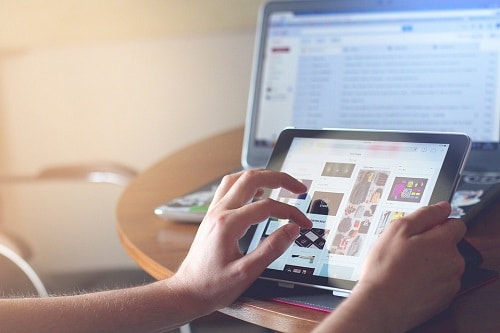 The internet is one of the best places to look for jobs abroad
© fancycrave1 on Pixabay
There are certain keywords that employers look for when actively recruiting candidates. The obvious ones are the specific technologies you are familiar with. However, it's also a good idea to showcase lesser-known ones such as your travels, during gap years or sabbaticals, as these indicate that you're willing to move. Recruiters also look at the organizations you may have listed in your resume, such as volunteer organizations or clubs. LinkedIn offers premium accounts that enable you to contact people that are not in your network. This means that you can contact recruiters directly.
Work venture: This is one of Thailand's more recent job boards. It was initially a website showcasing internships and student jobs with emphasis on the local job market, but is steadily becoming one of the premier job sites in Thailand.
Besides generic job websites, there are also many that are industry-specific.
ReliefWeb: A place for those interested in NGO jobs across the world, including Thailand, this site carries listings for different levels of jobs, ranging from internships to senior level posts.
Ajarn.com: This is a great resource for expats on the lookout for teaching jobs. Teachers themselves maintain the site, which has job postings, news, forums and other helpful resources.
Marketing Oops!: This Thai website caters to those in the digital marketing sector. It also has a specialist job board.
Thai NGO: There are a number of foreigners involved in development work in Thailand, and this site has a comprehensive list of available jobs. However the site is in Thai, although the job postings are for locals and foreigners.
Foreign Correspondents' Club of Thailand: Employment opportunities for press work can be found on this site. Signing up as a member enables you to receive weekly updates with job opportunities, mainly in the middle to senior management level.
Apart from job websites, events and meetups are also excellent places to network. Thailand has a joint chamber of commerce with many nations across the world and these have regular meetings and events. Membership of these gives you discounted rates to important events. There is also the European Association for Business and Commerce, which conducts events in different Thai cities.
Job fairs are another way to build your network. There are, for instance, education fairs, which can help you find work as a teacher at an international school.
Have you worked in Thailand? Share your experiences in the comments below, or answer the questions here to be featured in an interview!
This article was created in association with Thailand Starter Kit, a website that provides free in-depth guides on moving to Thailand.