One of the main concerns of the expat community is finding the right school for their children.
While parents look for a safe and nurturing environment that is academically sound, children simply want kind teachers, good friends and interesting activities.
To help you make a decision about which school is right for your child, here's a list of some of the world's best international schools.Abu Dhabi
Abu Dhabi has a number of international schools catering to the expat community. These schools adhere to different curricula, including British, American and the International Baccalaureate (IB). International schools in Abu Dhabi commonly face a seat scarcity and it may be challenging to find an open slot. It is advisable for parents to start the admission process early.
Abu Dhabi International School
www.aisschools.com
This is a co-educational school that follows the British, American and International Baccalaureate (IB) curriculum. It caters to students between the ages of 3 and 18. Although it offers different systems of education from kindergarten to Grade 12, upon completion of Grade 8, only the American system is available.
There are nearly 3500 students in the school's student body and this includes students with learning disabilities and special needs. There is a focus on a holistic approach to education, along with active citizenship and worldwide awareness.
The Abu Dhabi International School has accreditation with the Commissions on International and Trans-Regional Accreditation (CITA), the IB Diploma and preliminary accreditation from the Northwest Association for Accredited Schools (NAAS). The school is also an authorized testing center for the University of Cambridge, Edexcel, The College Board, and ACT Inc.
Abu Dhabi Grammar School
www.agsgrmmr.sch.ae
Established in 1994, the Abu Dhabi Grammar School currently has approximately 750 students belonging to 36 different nationalities. Accredited by the Nova Scotia Department of Education, the school imparts the Canadian curriculum from Nova Scotia, and places emphasis on learning as a way to actively construct knowledge.
The school has a comprehensive and integrated program from kindergarten until Grade 12. The Abu Dhabi Grammar School follows the public school curriculum laid down by the Nova Scotia Department of Education, the goals of which are to enable students to develop their full potential cognitively, affectively, physically and socially, and also to enable students to acquire the knowledge, attitude and skills required for them to function as valued members of society.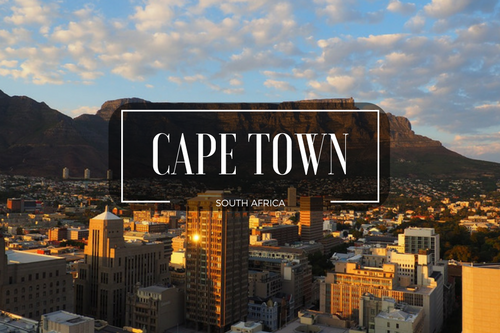 © martinaH79 on Pixabay
International schools in Cape Town adhere to high standards of schooling. The teaching staff also includes expats trained in delivering the curriculum of their home systems. These schools are a popular choice for expats who wish to ensure continuity in their child's schooling. An advantage of such international schools is that children can form connections with other children from various nationalities and backgrounds, who have in common the experience of being an expat child. The fees at these schools are comparable to those of private schools in Cape Town.
American International School of Cape Town (AISCT)
www.aisct.org
This is a private, not-for-profit co-educational school with more than 475 students belonging to over 50 countries. Students range from the age of 2 to 18. The teaching staff has teachers from nine countries.
The school is located in the heart of Constantia Hills, spanning 2 acres. The Table Mountain National Park dominates the landscape.
AISCT has four divisions; early childhood, development center (Grizzly Cubs to Kindergarten), elementary school (Kindergarten 2 to Grade 5), middle school (Grades 6 to 8) and high school (Grades 9 to 12).
The American curriculum is taught at AISCT. Foreign language instruction in French and Spanish starts in elementary school in Grade 1. The school year starts in August and completes in June, following the northern hemisphere calendar.
The Western Cape Department of Education endorses AISCT as an independent school. The school also has full accreditation by the Western Association of Schools and Colleges.
Deutsche Schule Kapstadt
www.dsk.co.za
This bilingual German International School offers both German and South African university entrance qualifications. The school aims to provide outstanding academic education through individual attention. Students are taught according to the German philosophy of education, which places emphasis on independent and critical thinking, problem solving and autonomous learning. The German language is central to Deutsche Schule Kapstadt.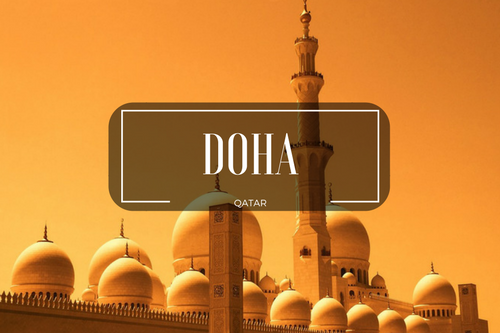 © Yanns on Pixabay
Doha has a variety of international schools catering to different needs. These schools follow a range of curricula from across the globe such as American, British and the International Baccalaureate.
ACS Doha International School
www.acs-schools.com/acs-doha
The ACS Doha International School is the newest member to the ACS International Schools Group. Offering world-renowned programs and with a teaching staff that meets high standards, this new campus in Doha is a state-of-the-art facility with many special features such as interactive whiteboards in every classroom, libraries for each division, subject specific rooms that are well-equipped, an indoor swimming pool and outdoor recreation areas.
The entire campus has Wi-Fi, and also a variety of after-school clubs and sport activities that are held throughout the year. The school takes on the same philosophy and approach of their established UK schools, which offers the full range of IB programs that aim to integrate an international worldview with the local culture and history of Qatar.
Qatar International School
www.qis.org
The Qatar International School started as a small pre-school in 1977, and has now expanded to have more than 1600 students from 50 different nationalities. The school moved to its new campus in 2001, and its current facilities include a sports hall, subject-specific rooms for science, music and art, and a swimming pool.
Located in the city center of Doha in West Bay Area, the school follows the National Curriculum for England from the Early Years Program up to the IGSCE, A-Levels and AS-Levels. The curriculum incorporates international elements.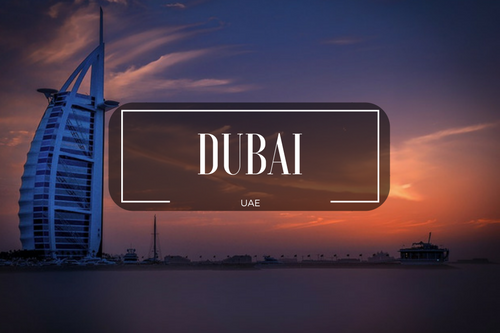 © Walkerssk on Pixabay
Expat parents in Dubai will have the opportunity of choosing among plenty of international schools. For recent information, it is advisable to contact the schools directly. Space may be scarce in the primary schools, so expat parents should enroll their children as early as possible to reserve a seat.
Jumeirah College
www.gemsjc.com
Jumeirah College is located just off Al Wasl road, in the heart of the prestigious suburb in Dubai. Founded in 1999, the campus is a beautiful, well-equipped facility. It features spacious classrooms and the atrium offers a comfortable and welcoming ambience with its overhead skylights that allow in plenty of natural light.
Jumeirah College has over 1000 students hailing from 60 different countries. The National Curriculum of England is taught here and the institution caters to pupils between the ages of 11 to 18. The school's extra-curricular activities include sports, culture clubs and a music department.
GEMS Modern Academy
www.gemsmodernacademy-dubai.com
With education founded on the CISCE curriculum for pre-kindergarten to Grade 12, and the International Baccalaureate Diploma Programme (DP) option for Grade 11 and Grade 12, this institution is part of the GEMS education group of schools. It is affiliated to the Council for the Indian School Certificate Examinations, New Delhi, India.
Students are prepared for the ICSE examination in Secondary School and ISC examination in the Higher Secondary School. Recognized by the Ministry of Education for imparting the CISCE Curriculum, the certificate offered is internationally recognized and allows students to transfer to international universities.
Repton School Dubai
www.reptondubai.net
Established in 2009, the Repton School is recognized as one of the top British-curriculum schools in Dubai. Its foundation is that of an established English boarding school. The school highlights the important of academic achievement along with a strong sporting culture.
With a 1.3 million square foot campus in Nad Al Sheba, there are more than 1700 students enrolled here.
Repton School Dubai offers some excellent after-school activities that encourage individual talent as well as team work. These include weight training, astronomy club, documentary club and sports activities such as scuba diving and yoga.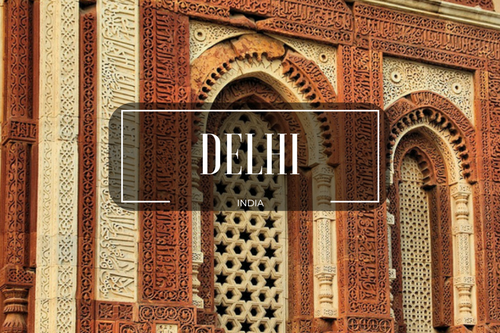 © DEZALB on Pixabay
Delhi has a number of international schools catering to the large expat community in the city. As with other schools on the list, expat parents need to act quickly to secure a seat for their child, as space is often scarce.
The American Embassy School
www.aes.ac.in
Situated in the heart of the diplomatic community in New Delhi, the American Embassy School (AES) caters to students from pre-kindergarten to Grade 12, from the United States and other countries. The campus is spread over more than 12 acres and serves as a community center for the expat community in Delhi.
AES also offers an adult education program where in each semester, students can select from a wide range of classes from learning Hindi to cooking.
Metro Delhi International School (MDIS)
www.mdis.net
This international school offers the American curriculum. The school was founded in 2002 by parents who did not wish to send their children away to boarding schools. MDIS is founded on Christian values, and caters to students from kindergarten to Grade 12.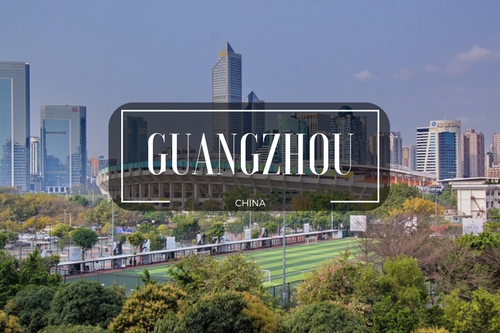 © Huramaul on Pixabay
Some of the best international schools located in Guangzhou include the following.
The French International School of Guangzhou
www.efcanton.com
This French school opened in 1997 and is the only school in Guangzhou that offers the French curriculum. It is a non-profit institution managed by a body of parents and teachers in partnership with the Association for French Teaching Abroad.
From kindergarten onwards, students study English and Chinese along with regular classes. High school students are enrolled with the National Centre for Distance Education. Graduates receive the French baccalaureate.
Clifford International School
www.clifford-school.cn/eng/index.htm
Among the top international schools in Guangzhou, the Clifford International School is located in the Clifford Estates residential complex in Panyu. Both locals and international students are enrolled here. The school currently has about 3000 students from over 40 nationalities.
Clifford International School teaches the Canadian curriculum and is accredited by the department of education in Manitoba. High school students receive a Manitoba High School diploma upon graduation.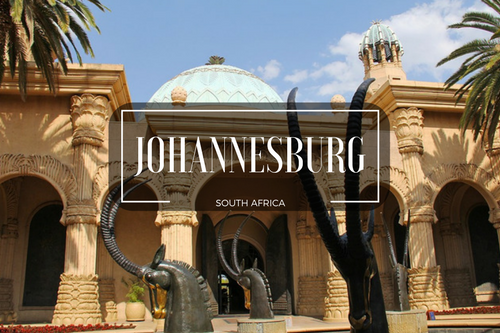 © sharonang on Pixabay
Johannesburg does not have many international schools and many expat parents choose to educate their children at local private schools, which have a good reputation. There may be limited choice when finding a school that follows the same curriculum and teaching language as your home country.
The American International School of Johannesburg
www.aisj-jhb.com
At the elementary, middle and high school levels, students are taught a hybrid curriculum based on American and international methods. In Grades 11 and 12, students can choose either the American High School Diploma or the International Baccalaureate, both of which are internationally recognized.
Founded in 1982, the school currently has about 500 students. A 58-acre campus is located in Bryanston and caters to students from kindergarten to Grade 12. The school has a second campus in Pretoria for students from pre-kindergarten to Grade 8.
British International College
www.bicollege.co.za
A British curriculum secondary school for students in Grade 8 to 12, the British International College is based in Bryanston, near Sandton.
The school prepares students for university. It has an informal atmosphere and students attend lectures in small classes.
British International College has an extensive personal development program in which speed-reading, philosophy, job shadowing and community service are taught, along with creative activities and sports.
This college is among the few Cambridge International Centres in the world that have been awarded Cambridge International Fellowship Centre status. British International College follows the National curriculum for England, and the examinations are set and marked in the UK.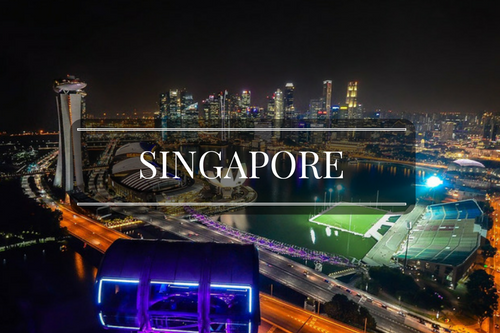 © suyashdixit on Pixabay
Singapore has a growing expat community and hence there are plenty of international schools from which expat parents can choose. Most residents send their children to local schools, so it is not too difficult for expats to find a place in the international schools, especially at the primary level.
Australian International School
www.ais.com.sg
Offering an Australian curriculum, the Australian International School caters to pupils from the ages of 2 to 18 years.
Schooling begins with the International Baccalaureate Primary Years Program (ages 2 to 4) and then proceeds to elementary school (years 1 to 5 for children aged 5 to 11). Following this, there is the Australia Curriculum for years 6 to 8 (ages 12 to 14), Cambridge IGCSE in years 9 and 10 (ages 15 to 16), and the Higher School Certificate (HSC) or International Baccalaureate Diploma Program (IB DP) for years 11 and 12 (ages 17 to 18).
Have you sent your children to an international school? Share your thoughts in the comments below, or answer the questions here to be featured in an interview.