Singapore is one of the best destinations in the world to set up your own business. Adventurous businesspeople who are ready to take a few risks will benefit greatly from striking out on their own.
One thing to remember, however, is that it's not so much about starting out as it is about growing the company and enabling it to thrive. There are new ideas every day and the competition only gets more intense, so a key factor to success is helping your business grow faster.Silicon Valley has always been hailed as the start-up hub and many entrepreneurs decide to place their headquarters there. However, the location is not suitable for all businesses, and in recent times it has become noisier and highly competitive, which makes it difficult for businesses to stand out.
Today a talented workforce can be found across the globe, while the capital necessary to start a company has been declining over the last decade. For these reasons, new hubs for start-ups have been cropping up in places in Southeast Asia, mainly Singapore. The city-state has become a key location for growing businesses in the current ecosystem. Many expats have made the decision to move their businesses to Singapore as they find they can grow their network here.
Singapore is often perceived as the bridge between the East and West. While tradition is preserved in its cultural heritage, the city-state's business style is very much in adherence to the west.
Singapore is a major exporter of petroleum products, electronics, and radio and television parts. Some of its main imports are crude oil, machinery, industrial inputs and transport equipment. The infrastructure of Singapore is modern and efficient, and often regarded as one of the best in the region. The air, sea and road transport, as well as the telecommunications network, can be attributed to forward-thinking and careful planning on part of the government.
Singapore's economic success has been growing steadily and in spite of having no natural resources, it has become an important financial and industrial hub in the global market due to its strategic location, political stability, visionary economic policies and resourceful population.
Like other developing countries, Singapore relies heavily on foreign investments, and in order to keep these flowing in, the city offers incentives based on the total amount of investment involved, technical input, employment opportunities, export potential and contribution to industrial and financial growth.
Here are some of the reasons why moving to Singapore can help your business grow faster.
More funding options
Singapore has venture capitalists flocking to its shores due to the recent emergence of more than a thousand early stage start-ups, and the incentives provided by the government. Just a few years ago, Singapore had barely any seed or angel investors, while today some of the biggest names in the field are setting up their offices in the region.
Availability of talent
As the flow of venture capitalists increased in Singapore, there has been a steady stream of talent from all over the globe into Singapore in order to make the most of these opportunities. In fact, many expats from Silicon Valley and veterans in the start-up world are giving up the Valley bubble and opting instead for the growing market and great lifestyle of Singapore.
Silicon Valley has also become over-crowded and noisy in recent times as new companies keep sprouting up hoping to become the next Facebook or Google. These companies try to attract workforce, such as engineers, with promises of stock options that never pan out.
On the other hand, in Southeast Asia, since the market is smaller, the investors are able to identify real opportunities. American companies often have immigration problems, but countries like Singapore display no hesitation in welcoming top engineers.
Great lifestyle
Singapore is good for businesses also because of its work hard, play hard culture. Expats can enjoy an excellent lifestyle because of the wide availability of Wi-Fi and other amenities.
Singapore fosters a relentless work culture and reports indicate that Singaporean businesspeople work more hours that any other business in the world. This kind of work ethic helps companies grow and put forth their best work at all times.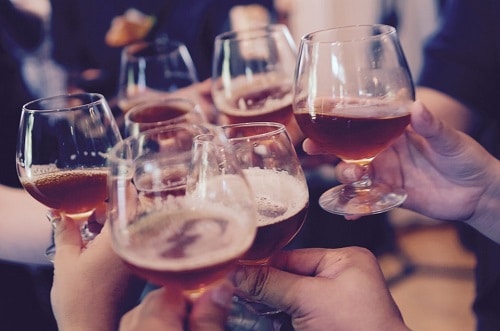 Singapore's great nightlife is one of the reasons people love living there
© Unsplash
One of Singapore's major attractions is the lively nightlife. The beaches serve as great places to recharge, and many of them are just an hour's flight away. For those who like to work even on holiday, there are plenty of remote beaches that provide Wi-Fi access. Many of Singapore's businesses and start-ups have young talent who appreciate and identify with the city's work and play ethic.
Strategic location
Singapore is located in the heart of Southeast Asia. Setting up a business here will enable you to reach out to a market of 2.8 billion people. Singapore also has one of the busiest ports in the world. Its airport has nearly 15 million people passing through its gates every year. In fact, Singapore has had the distinction of being named the 'Best Airport in the World' for 20 consecutive years.
The city-state is also a key location in the Asia-Pacific region. In Singapore, businesses can have convenient access to all the major markets in Asia.
Pro-business environment
It only takes a couple of days to incorporate a company in Singapore and the government aids this process. This makes Singapore one of the easiest destinations in the world to start and manage a business. Due to this pro-business environment, Singapore is able to attract foreign investment and entrepreneurs.
The tax system
Taxation is an important point to consider for any entrepreneur. One of the many advantages of setting up a business in Singapore is its low effective personal and corporate tax rates.
Individual income taxes have a tier system that starts at 0% and goes up to 20%. Effective corporate tax is below 9% for profits up to $S300,000 for Singapore private limited companies. There is a capped flat rate of 17% for profits more than $S300,000.
Singapore does not have capital gains taxes. There is a single-tier policy for this, wherein for income taxed at the corporate level, dividends may be distributed to shareholders without any taxation.
To increase the competitiveness of the economy and also to remain less dependent on income taxes, the Singapore government levies the broad-based consumption tax, known as the Goods and Services Tax (GST). Singapore's GST rate is 7%, making it one of the world's lowest GST rates.
Expats who have businesses in Singapore with income coming in from across borders will benefit from Singapore's avoidance of Double Taxation Agreements. These agreements also provide for reduced taxation or exemption from taxes on certain kinds of income.
Favorable immigration policies
Singapore has a favorable immigration policy for expats who wish to move to the city-state to set up businesses. The government has made appropriate work visa provisions for expats who need to hire foreign professionals or need to relocate themselves to Singapore. To assist value added persons settle permanently, Singapore has a relaxed immigration policy. This makes it easy for them to obtain Permanent Residence status.
IP protection
Singapore takes the matter of intellectual property protection seriously. The city makes it easy for businesses that want to manage their IP assets. In this regard, Singapore has been ranked highly by the World Economic Forum, the Political Economic Risk Consultancy and the Institute for Management Development.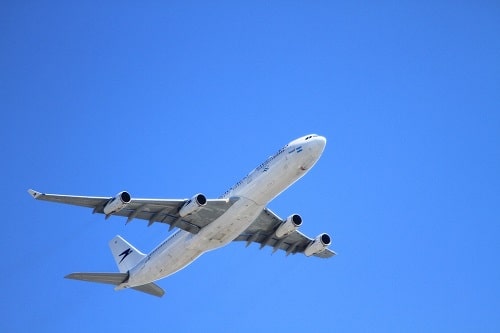 Singapore's location makes it easy to travel to many other places
© Holgi on Pixabay
The copyright laws here are very stringent, and it is a criminal offense if an individual or company engages in willful copyright infringement. Singapore is a signatory to the main IP conventions and treaties, and thus businesses in Singapore can file for global trademark registration, in addition to registering a trademark.
Stable government
Businesses require good political infrastructure in order to grow. Singapore has an open government that lays down laws and establishes regulations that are favorable to the business world. The government plays a dominant role in the local economy and serves as a promoter of corporate social responsibility.
The government's supportive role in the economy is evident in the Changi airport and Singapore Airlines, of which the government's investment and holding company is the majority shareholder. Both the airport and the airlines are hugely successful and are a good demonstration of how supportive the Singapore government is.
Labor force
A good workforce is a significant contributor to any business. Singapore has many English-speaking, motivated and highly qualified workers that are constantly upgrading their skills. Talent is also nurtured in the city's world-class universities of engineering, technology and sciences.
As mentioned before, its open immigration policy helps to build up the city's talent pool. Overseas nationals with a job offer from a Singapore company are required to obtain their work visas duly approved by the Ministry of Manpower before they can begin working in Singapore. If your business requires you to hire a manager or a specialist for a short assignment, you can obtain these visa approvals in a short duration of time.
Wage policies
There is no minimum wage law in Singapore, but the National Wages Council, which has representatives from the government, employers and unions, establishes wage guidelines. The employee trade unions federation, called the National Trades Union Congress, also serves to protect workers.
In the absence of a minimum wage law, salaries are based on negotiation and mutual agreement between the employer and employee. However, those employers that wish to hire foreign workers must take into consideration the minimum salary requirements in order to be eligible for the different kinds of work visas.
High quality of life
Many expats who want to start businesses in Singapore wish to relocate with their families, and the quality of life is something that needs to be considered. Expats will find that Singapore offers its residents an excellent quality of life. The city-state has efficient public and private transportation. It also has an advanced healthcare system, good schools, a safe living environment and a robust support system for businesses. In addition, Singapore has a variety of cultural opportunities.
How to set up a business
Starting a business in Singapore involves obtaining the appropriate visa, called the EntrePass, with which you are permitted to be closely involved in managing your business operations. Eligibility for an EntrePass depends on certain requirements: firstly your business must be structure and registered as a Private Limited Company; you are not allowed to own more than 30% of the company shares; your company should have a minimum of 50,000 SGD in paid-up capital; and the business cannot have been registered for more than six months at the time of application.
Registering your company is the next step, and is quite easy and quick to do. The registration fee is roughly 300 SGD along with an additional 15 SGD for the approval of your company name.
There are different types of business structures in Singapore such as sole proprietorship, partnership, limited liability partnership, limited partnership and company. Expats will need to pay a registration fee and a separate fee for the business name.
Since there are a number of different taxes applicable, it may be helpful to hire an accountant for easy navigation through the initial phase. To register your business, you are required to contact the Accounting & Corporate Regulatory Authority (ACRA). Since the whole registration process is fully computerized, it does not take too long.
A few steps to be taken to ensure that your registration process happens smoothly, including checking to see that the name of your company is still available with the help of the Network Information Center (SGNIC), finding out the Singapore Standard Industry Classification (SSIC) code of your business, acquiring a suitable location for your business, and obtaining all necessary permits and licenses.
Have you run a business in Singapore? Share your thoughts in the comments below, or answer the questions here to be featured in an interview!