Education is a basic requirement for all children, regardless of their nationality. Several countries have therefore made it compulsory for kids to attend school up until a certain age. Public schooling is therefore free for local students in most nations today. Children studying in state-run schools do not have to pay a tuition fee; however they are responsible for the cost of school supplies, books, uniforms, and other expenses.Unfortunately, the quality of teaching in public schools is sometimes not very good, because of which there is a growing demand for private and international schools. The main differences between the two include the language of instruction, curriculum, affiliations (global recognition), and teaching styles. An international school must offer the students at least one type of curriculum that isn't the same as that of the host country.
Expats often prefer sending their children to international schools, even though these institutions are known to be very expensive. This is a more common trend seen in developing Asian countries. Very often, the locals who can afford it also opt for international schools, mainly in order to give their children world-class education and have them experience different cultures.
A growing expat population in any country is bound to increase the demand for international schools to a great extent. This in turn can increase the cost of education significantly – as demand increases, prices of course go up. In certain places, this has become such a problem that expats with average incomes can no longer afford to send their children to international schools. They are instead choosing to return home or have their kids go back home, sometimes to live with relatives.
One such place is Beijing. Some of the more popular international schools in Beijing, such as the Western Academy of Beijing (WAB) and International School of Beijing (ISB), charge a minimum of 200,000 Yuan (US$ 30,450; £ 20,770; € 27,320) as tuition fees per year for a junior or senior student. This is actually a lot more than a school in the US or the UK would charge. Even pre-school education at one of the international institutes in Beijing is exorbitant. Some expats claim that they would need to pay close to an entire year's salary just to send their kids to kindergarten at these international schools.
Unfortunately, this isn't a problem that you will experience only in Beijing. As an expat parent, you will probably notice the same trend in many other places. Parents in many Asian and European countries pay a king's ransom to get their kids educated at a reputable international school. Do keep this in mind when next planning your move as an expat. The last thing you want is to spend more than you can afford on international school education for your kids or, even worse, compromise on their education.
Here are the places with the most expensive international schools.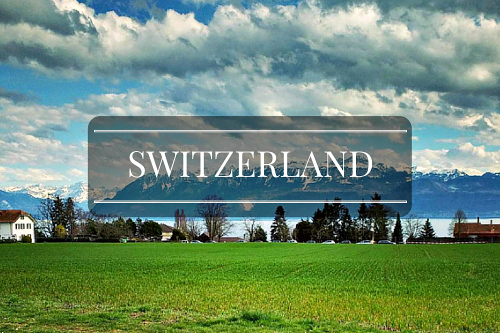 © scarscarscar on Instagram
Contrary to common belief, Switzerland doesn't have a federal educational authority or a national curriculum. All the schools following the Geneva board, International Baccalaureate, or IB, are therefore regarded as international schools.
The IB has gained a lot of recognition all over the globe in the last decade or so. As a result, a huge percentage of international schools in various countries have started offering IB as a part of their curricula. This board is offered by almost every private school in Switzerland. However, because of high demand, IB schools all over the world tend to be a lot more expensive than others.
Switzerland is known to have some of the best and most prestigious schools in the world. While a majority of them offer the IB curriculum, some international schools are known to follow American, English or other boards. A few such examples are the Swedish School of Geneva and the Japanese Kumon School.
Wealthy foreigners from across the globe send their children to this country for the experience of studying in Switzerland. These schools specially cater to the needs of foreigners and may ensure bilingual or even multilingual modes of instruction. There are around 44 International schools in Switzerland that are a part of the Swiss Group of International Schools (SGIS).
Competition is fierce as the best schools in the area have a very long waiting list. Expats are therefore advised to apply for admission as early as possible and keep a few alternatives in mind. Many locals, and some foreigners, send their children to public schools, which are also known to be excellent.
Of course, such good quality education is bound to come at a premium. The starting fee for an average international secondary school in Switzerland is CHF 60,000 (US$ 60,340; £ 41,303; € 54,337) per annum. This only includes the tuition fees. Do consider exam fees, activities fees, application fees, registration fees and so on.
A majority of the world's most expensive educational institutes are based in Switzerland, mainly in and around the Alps. The most popular and expensive international school in the world is Institut Le Rosey, also known as "The School of Kings". It was founded in 1880 and is the oldest, largest academy in Switzerland. Depending upon the grade of admission, the school charges an average annual fee of CHF 113,654 (US$ 114,300; £ 78,239; € 102,935).
Depending upon the age of your child, the starting tuition fees at the least expensive institute is around CHF 74,615 (US$ 75,000; £ 51,330; € 67,543). In case your child needs to make use of the boarding facility, the cost may go up significantly.
Even if you do manage to negotiate your children's school fees as a part of your salary package, your employers in Switzerland will probably expect you to opt for a public school or a much less expensive private school.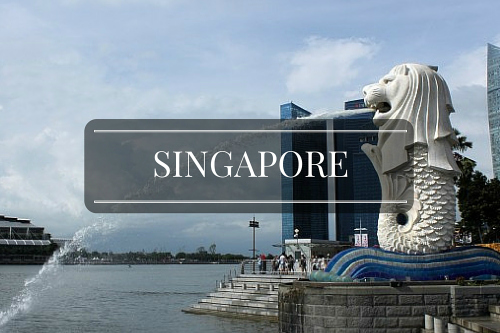 © Maliz Ong on PublicDomainPictures
While this island often gets excellent reviews as an expat destination, there is one major downside to moving here, and that is the school fees. Unfortunately, this problem only seems to be getting worse.
According to a report published by a financial advisory firm The Fry Group, international schools in Singapore charge a minimum of Sing $ 564,794 (US$ 409,000; £ 279,934; € 368,385) just in school fees, over the course of a student's education, i.e., from primary school to grade 13.
The Center for Economic & Business Research (CEBR) stated in one of its reports that the average tuition fee for an international school based in Singapore was:
– Sing $ 26,610 (US$ 19,270; £ 13,189; € 17,358) for preschool
– Sing $ 29,530 (US$ 21,380; £ 14,633; € 19,259) for primary school
– Sing $ 34,212 (US$ 24,770; £ 16,957; € 22,313) for secondary school
The CEBR also observed that the school fees in the neighboring Asian countries were much lower. International Schools in Malaysia were at least 33% cheaper, with their tuition fees averaging US $ 16,360 (£ 11,197; € 14,737) per annum. Thailand came in at a close second with a fee of US $ 16,500 (£ 11,295; € 14,863), followed by Indonesia at US $ 20,400 (£ 13,962; € 18,376) per annum. Even Hong Kong, often regarded as one of the most expensive expat destinations has school fees about 6.5% lower than Singapore.
Of course, these amounts only cover the tuition fee. Parents have to shell out a lot more to cover books, meals, school trips, extracurricular activities, and so on. Most of the schools also charge a huge amount in the form of admission and application fees.
Unfortunately, school fees are expected to go even higher in the coming years. It is estimated that students will pay at least 52% more in 2020 than they did in 2010.
Educational authorities on the island justify the hefty fee hike. They claim that the increase is partially because of the high levels of spending on educational centers and the pursuit of academic excellence. They further add that Singaporean schools have some of the most modern facilities in the world.
Before the global prices, expats in Singapore thought nothing of the high school fees, mainly because it was typically a part of the salary package. However, this trend is now on the decline as traditional expat packages are being replaced by local contracts. It has become very hard to find employers that are ready to pay for your child's school fees.
Below is a list of the top 10 international schools in Singapore that you may want to consider when seeking admission for your child:
– Australian International School
– Avondale Grammar School
– Canadian International School
– Chatsworth International School
– Hillside World Academy (formerly known as the Chinese International School)
– Eton House International Education Group
– German European School, Singapore
– United World College of South East Asia (UWCSEA)
– Singapore American School
– Tanglin Trust School
Of these, the UWCSEA is said to be the most expensive. Before you decide to put your kids in any of these institutes, do check if it will be worth your while.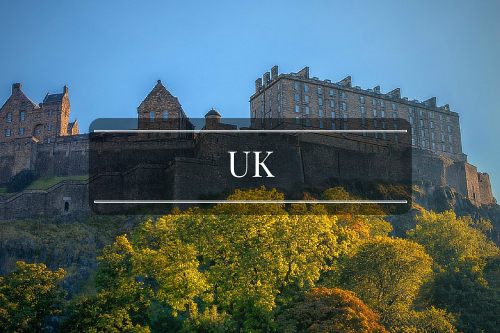 © pixabay
It is a well-known fact that the British education system is among the best in the world. The General Certificate of Secondary Education (GCSE) has become a highly coveted international certificate. Every year, thousands of students from various countries seek admission in UK schools and colleges in order to gain a globally-recognized qualification. Schools all across the globe try to attract students by giving them a choice of studying under the National Curriculum of England.
Public education across the UK is free for all students (local and legal foreigners) but the standards may vary significantly from one facility to another. While the students may not pay a tuition fee, they are required to bear the cost of boarding.
Private education in the UK is very expensive, especially when boarding is added to the picture. The quality of education tends to be much higher and these schools can offer a variety of subjects in addition to the usual national curriculum. They do however have to adhere to guidelines set by the Independent Schools Inspectorate. Depending on the school you choose, you could end up paying anywhere between £ 6,000 (US$ 8,766; € 7,898) and £ 32,800 (US$ 47,944; € 43,180) just towards the tuition fee. Some of the most expensive private schools in the UK are:
– The Tonbridge School, Kent
– Winchester College, Hampshire
– Eton College, Berkshire
– Wycombe Abbey, Buckinghamshire
– Wellington College, Berkshire
– Seven Oaks School, Kent
– Harrow School, London
– Malvern College and Malvern St. James, Worcestershire
– The Cheltenham Ladies' College, Gloucestershire
– Hurtwood House, Surrey
A majority of these schools are all-boys and some of them are all-girls. The old tradition of boys' schools being a lot more expensive continues even in this day and age.
There are a few international schools in the UK that will allow your child to study a syllabus different from the GCSE. You can choose to have your child study the American, French, Canadian, Australian or Japanese curriculum instead. This may be a feasible option only if you don't plan to live in the UK for a long time. Since a large percentage of the expat population is based in London, most of the international schools can be found here.
Some of the most popular international schools are:
– The German School, London
– The American School, London
– Lycée Français Charles De Gaulle
– International School of London
– International Community School
– L'Ecole De Battersea
– L'Ecole De Petits
On average, international schools in the UK charge about £ 10,000 (US$ 14,617; € 13,166) towards tuition fees.