Thinking about moving to Australia? There's a lot to recommend it! With stunning landscapes, friendly people and so much to see and do, Oz certainly has a lot to offer.
In general, those in professional sectors can enjoy a higher wage than in many other metropolitan cities globally – however it's essential to consider the cost of living before you make the big leap, so you can figure out what's right for you.It pays to give careful consideration to what your goals and priorities are. Are you in Australia to further your career, or live a different kind of lifestyle? To meet people from lots of different cultures? To explore the corners of one particular city – or many cities? To spend as many hours as possible on a beach, or on a farm? Whatever your situation is, it is useful to think it through early on, as this will frame your considerations and decisions for how you might set up a life in Australia.
Salaries
As with most countries, the salary you can expect to earn is very dependent on the industry you're in. According to the Australian Bureau of Statistics, the average weekly earnings for a full-time working adult are around $1600. Sites like Pay Scale can be useful in finding out more about your specific profession. You can also do some research on one of Australia's biggest job seeking websites, Seek, to check what people in your industry are being paid.
What about tax? Foreign residents pay tax of 32.5c for each dollar up to $87,000 taxable income a year (and more thereafter). In most cases, this will be deducted from your weekly/monthly pay packet and then verified by an end of year 'tax return'. Check out the Australian Tax Office website for more details.
Renting
Australian capital cities and regional centres have a vast array of rental choices – one to meet most price points.
In general, the rent:income ratio is more favourable than many other metropolitan cities. For instance, in London it's generally accepted that you'll spend about 40% of your income on rent – whereas this is not the case in Australia.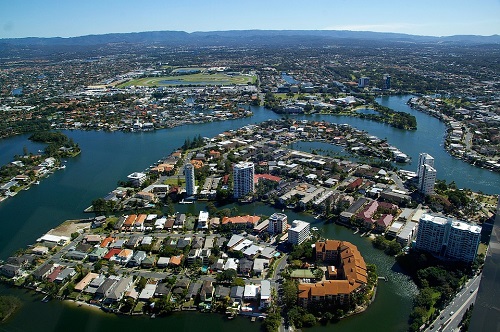 The amount you pay on housing will depend on the type of property you choose and its location
For a young professional choosing to live in a popular inner city area, costs are in the vicinity of:
• Melbourne: nice room in a quality townhouse – $910 a month + $100 in bills
• Sydney: small room in compact flat – $1200 a month + $120 in bills
For families rent will vary depending on whether you choose to have a spacious house in the outer suburbs or a smaller house closer to the city centre.
• Median weekly rent for a 2 bedroom house in inner Sydney sits around the $690 mark; further out it's $480
• A 2 bedroom house in inner city Melbourne goes for around $600; further out you could pay $350
• Utilities/bills: around $200 a month
• Contents insurance: around $400 a year, depending on what your covering.
In general, the farther out from the city centre, the less you'll be paying – but do factor in travel time and how much it will cost to get you to the places you most want to be.
Getting around
Using public transport
Public transport varies in both efficiency and cost for each city. It's just over $40 for a weekly Myki pass in Melbourne, which works on buses, trains and trams. In Sydney, cost and efficiency is very dependent on where and how you travel each day but is up to $60 a week for Opal card travel across all forms of transport. One way journeys on buses or trains can be as little as a few dollars.
Owning a vehicle
Distances in Australia can be long and the public transport system may not provide the convenience you need. If you want to invest in your own car, there will be a number of expenses.
Example costs:
• Purchasing a decent used car: $6000+ for a solid family-friendly car
• Upfront costs – including Stamp Duty ($330), Compulsory Third Party Insurance (around $900 per year), Registration (around $65 fee + approx. $210 motor vehicle tax) + $40 for a Pink Slip (ie Vehicle Safety Check)
• Additional (more comprehensive) insurance – dependent on your needs and circumstances
• 'Roadside assistance' – different organisations offer this in each state
• Ongoing costs – petrol (between $60 – $200 p/w depending on how often you use it), and mechanical or other inspections (very dependent on the condition of the car you buy, but good to factor in a few hundred dollars a year)
Feeding the family
Groceries
Groceries can be a bit more expensive than in other major metropolitan cities globally, particularly whenit comes to packaged or pre-made goods – however they are on par or cheaper if you buy fresh and cook your meals from scratch. The major supermarkets are generally good value, and discount grocery options such as Aldi are on the rise. Small businesses such as greengrocers and Asian grocery stores are often situated near the larger supermarkets and usually offer cheaper fruit and vegetables.
There is also a strong culture in Australia of visiting farmers' markets at the weekends to sample produce and buy direct from the growers.
Example costs:
Take a look at the Coles or Woolworths online shopping sites to compare the cost of your usual weekly shop at home vs in Australia.
Eating out
Australia's great multicultural vibe means that there's a diverse range of food options available.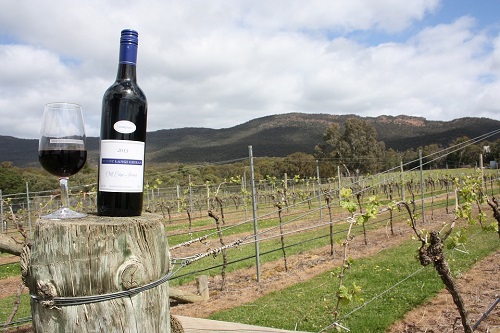 There are many good wines in Australia, and the BYO culture makes it cheaper to eat out!
Additionally, there's a big BYO (Bring Your Own bottle of wine or beer) culture among cheaper restaurants in much of Oz, meaning you can have a nice festive dinner out for an absolute steal!
Example costs:
• Dinner at 'cheap and cheerful' Thai restaurant – $17 per person
• Bottle of wine bought from bottle shop – $10
• After-dinner walk to get an ice cream – $3 per person ($4 if the kids are allowed extra scoops!)
Schools & childcare
Childcare and early learning options are many and varied, with costs ranging from about $6 a day to over $100 a day.
With primary and secondary (or 'high') schools, you'll likely choose between a public or a private school. Public schools are free for those with permanent residency – but you'll be expected to 'contribute' to school initiatives throughout the year (so best to budget in at least $10 a month to set aside for this). For those on a 457 visa, there is a fee of around $5000 per family each year (regardless of the number of children) to have their children enrolled in public primary schools, and $6000 a year for public high schools.
Private schools range from around $1000 annually to anywhere in the vicinity of $35,000 a year and can include schools offering the International Baccalaureate.
Leisure time
Outdoors
One of the main advantages of Australia is the great outdoors! With beautiful weather for much of the year, and remarkable landscapes all round, enjoying the great outdoors is both easy and cost free.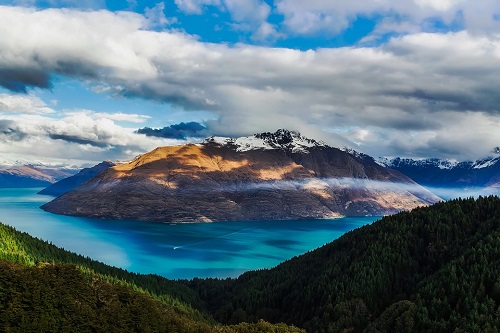 There are many beautiful outdoor locations to explore in Australia
Cultural activities
On the flipside, as Aussies are outdoors often, there are fewer free indoor activities than in some other major cities – for instance, we don't have the hundreds of free museums and galleries that London has.
Example costs:
• To visit a gallery – around $15 or more to get into feature exhibitions, and often there's a restricted area you can wander for free
• To go to the zoo – around $35 for an adult and $15 for a child
• To go to the cinema – around $20 for an adult ticket and $16 for a child + $5-$10 for snacks
All cities run activities and events that can be explored for free – whether it's wandering markets or fairs, exploring fabulous local buildings or taking in a cultural festival. Keep your eyes peeled for local advertising or check sites such as TimeOut.
Travel
Plane tickets are best bought well in advance to get the cheapest possible price, as air travel in Australia is not cheap in comparison to what's available in Europe or Asia. Hotels are often $120+ per night. Australians who enjoy travel like to take advantage of cheap flights to Asian destinations such as Bali, Thailand and Vietnam to stretch their dollars further on vacation.
As with anywhere, your cost of living and quality of life will be determined by your priorities and choices. Our advice? Get over here! There's so much to see and do.
In the words of one of our Facebook group members: "If you think you can't go because of the cost of living, JUST GO!!! Or you will be kicking yourself for the rest of your life! … JUST GO!!!!" – Wendy Shaddick, UK
Have you lived in Australia? Share your experiences in the comments below, or answer the questions here to be featured in an interview!