Australia is a country that's known for its combination of urbanised cities and natural wonders. Whether it's the outback, the Great Barrier Reef, or the shopping malls, there's always somewhere to go in this beautiful country. Perhaps then it's no wonder that it performs so well in quality of living surveys, such as the one on Numbeo.However, Australia isn't just somewhere that's appreciated by locals. Every year, hundreds of thousands of people visit Australia to spend time working and living there. But if this something you're considering, then you'll first need to find a property to live in.
Property prices in Australia vary depending on size and location. City and beachfront accommodation can often be extremely expensive. However, that's not to say that you won't be able to find something suitable within your budget. Typically, you can expect to pay the following amounts per week in these areas:
• Sydney: 410-580 AUD
• Canberra: 390-560 AUD
• Melbourne: 320-455 AUD
• Brisbane: 300-440 AUD
• Perth: 270-385 AUD
• Adelaide: 270-390 AUD
• Hobart: 320-450 AUD
• Darwin: 320-460 AUD
Typical accommodation options include studio apartments, flats and houses.
There are numerous ways to find properties to rent in Australia, including through estate agents, Facebook groups and forums. Be aware that estate agents often refer to properties as "units". You can also visit internet letting sites, such as:
• Real Estate
• Rent
• Property
• Real Estate View
• Domain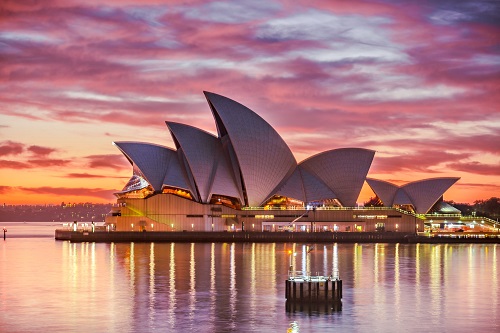 There are numerous ways to find properties to rent in Australia, including through estate agents, Facebook groups and forums.
Typical lease terms in Australia vary. Before you can secure a property, you'll have to go through what's known as the "100 point check." This is an identification check that's in place to prevent fraud or identity theft, and requires you to produce different forms of identification.
Each piece of identification carries a certain number of points, and the more you're able to produce, the more points you'll get! For example, your birth certificate is worth 50 points, your passport is worth 50 points and your driver's license is worth 60 points.
Once you've found a property you'd like to rent, and have completed the 100 point check, you'll be asked to provide some or all of the following information:
• A reference – if you do not have a previous landlord in the country, then a reference from your employer may be accepted
• Proof of income
• Employment details
• A deposit – in Australia, there's no set rule on how much is required for your deposit (often referred to as a bond), but it is usually between one and two months' rent, depending upon the length of your stay
Lease lengths vary, as many places offer flexibility. However, properties are typically rented out in six- to 12-month blocks.
Purchasing property in Australia
If you're a resident in Australia, then you won't face any limitations in purchasing property. However, at present, there are laws and stipulations regarding buying property for non-residents. Therefore, you may face some difficulties, depending upon your residency and visa status.
Legislation, introduced in 2015 by the Australian Government, limits what non-resident buyers can purchase. If you fall into this category, you are able to buy established dwellings (if it'll be your primary residence), new dwellings and off-the-plan properties that are under construction. As a non-resident, you can also buy vacant land if it's with a view to develop.
In order to purchase property in Australia, you will need to obtain permission from the Foreign Investment Review Board (FIRB). This is not a step you can skip, as you may face severe penalties (such as a three-year prison sentence and/or up to $135,000 in fines) if you do. But the good news is that it only takes between two and four weeks to find out whether you've been cleared by FIRB and can therefore purchase property.
There are numerous ways to find properties that are available to purchase in Australia. Local estate agents are always your best option, as they come with a wealth of knowledge regarding the local area. This means they can prove invaluable for assessing your options with regards to schools, medical facilities and public transport. However, if you like to search for properties before you commit to viewing them, there are websites available for you to do so, such as:
• Real Estate
• Rightmove
• Savills
• Property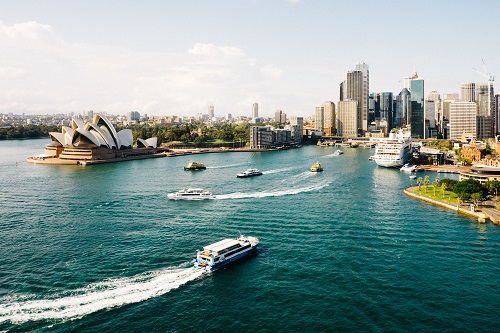 Estate agents in Australia can prove invaluable for their knowledge of local areas.
Once you have obtained permission to purchase, and have found the property that you want to buy, the process becomes more straightforward. If you're looking for financial assistance with your property, you can either secure a mortgage from an overseas lender or apply to an Australian mortgage provider.
The terms and rates you will be offered by an Australian provider may vary, depending upon what your visa and residency status is. For example, you may be able to borrow an 80% loan on a 12-year fixed-rate mortgage. However, this will depend on your individual financial circumstances, so it's always best to speak to a lender directly to ask about pre-approval, and to find out how much you'll be able to borrow.
Once you have the funds in place, or have pre-approval from your mortgage lender, it's time to negotiate your purchase price with the seller. Most properties are advertised at a price with wiggle room, so don't be afraid to haggle!
Once your offer is accepted, you'll be required to put down a deposit to secure the sale. This is usually around 10%, but it can vary, so it's best to check directly with your lawyer and the seller of the property.
The buyer's and seller's attorneys will then proceed to draw up the paperwork. During this time, it's important to do any searches or surveys you're looking to get done. After all, you don't want to purchase a property to find out a few months later that it has a structural problem requiring a huge investment.
Once the paperwork is complete, you will need to pay the associated fees. These fees include:
• Real estate fees
• Legal fees
• Closing costs
• Transfer fees
Once everything's paid, you'll receive your closing date, and you will officially be the proud owner of a property in Australia!