If your life's goal is to move to Australia and you have skills that give you the pick of locations, then there are lots of options on offer for you. Almost nine out of ten Australian residents live in cities, each of which offer their own opportunities and character.Which city is best for you will depend not only on your family and financial circumstances, but also the kind of lifestyle you'd enjoy.
Sydney: The Backbone Of Australia's Economy
There's no getting away from it; Sydney is an expensive place to live. It's one of the dearest locations in Australia, and indeed in the world.
Some families find it a less than ideal place to bring up their kids. Affordable housing is hard to find, especially for larger families. Added to that, many residents in Sydney have to contend with the added difficulties of finding available childcare and GP services.
However, there are a lot of very positive reasons why almost one in five of Australia's entire population live here.
Firstly, career prospects are excellent for those with the right skills. About a quarter of the country's GDP is produced here. Financial services, property services, retail, manufacturing, and health and community roles provide significant employment for all level of employee skills.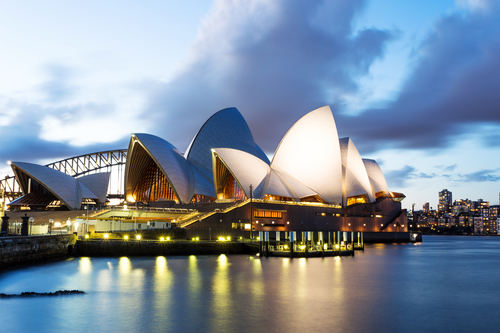 Almost 1/5 of the population live in Sydney
More than half of Australia's top companies have their headquarters here, including about 90 banks such as Westpac Bank and the Commonwealth Bank of Australia. The Australian Securities Exchange and the Reserve Bank of Australia are also located in Sydney, so it's a good location to head to if you are working in finance.
If you have the income, Sydney can offer an amazing range of different communities in which to settle. You can enjoy sea views along the coast, or embrace the inner city vibes further inland. Apartments and houses are available in a bewildering range of styles to meet every taste imaginable.
Culturally, Sydney has a vibrant community. It's a diverse place which welcomes everyone regardless of their race, background or sexual orientation. It's thought that around a third of Sydney's population were born abroad, with approximately 250 first languages between them.
There's an endless array of leisure pursuits to enjoy too. These range from the world-famous Opera House, to dozens of theatres and shows offering a wide range of theatrical entertainment, to spending a few pleasant hours at the harbour or Botanical Gardens, to taking in a film at the nearest cinema. Children can be taken for a trip to the aquarium, to visit one of two zoos, or they can be enrolled with one of the countless sports clubs that will keep them fit while they learn and have fun.
If you are looking for a party lifestyle, Sydney fits the bill. A range of bars throughout the city offer you the chance to sit and chat with your friends or party away the after-work hours. You can continue the festivities into the early morning at a casino or nightclub.
So if you're looking to seize good career prospects, settle into a cosmopolitan and culturally developed city, and enjoy a variety of leisure interests, Sydney could make the perfect destination for you.
Melbourne: Home To Australia's Technology Hopes
Melbourne too can be expensive, especially if you are bringing up a family. Sydney often just misses the top 10 on lists of the most expensive places to live around the world, and Melbourne is usually about five spaces later. However, there are also good reasons why people are prepared to pay high costs to live in Australia's second largest city.
Melbourne has a thriving economy, and is seen as the centre of Australia's technology industry. Part of its success in this area was to recognise the quality of engineering and technology-focused education happening in local universities, as well as supporting local start-up companies through infrastructure, research and development benefits. Today, the city is attracting ever larger numbers of technology graduates hoping to tap into the strategic networks that have been so successful to date.
Significant numbers of logistics, transport, education and research companies are also based here. Mining and metals companies Rio Tinto and BHP Billiton as well as telecommunications provider Telstra all have headquarters in Melbourne. Holden, Ford and Toyota provide employment in the city's automative industry. ANZ and National Australia Bank are two of the important financial services industries here. The city's seaport is an important part of Australia's trade with the rest of the world.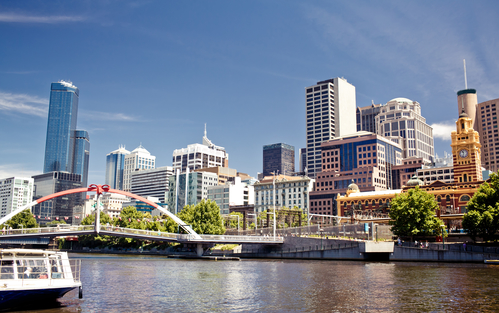 Melbourne is a diverse city with a thriving tech culture
Like Sydney, Melbourne welcomes the LGBT community and has embraced racial diversity.
Tourism is an important industry in Melbourne which supports local employment and helps support a more varied array of leisure activities and eateries for local residents.
Many of Melbourne's residents embrace the high-quality coffee and fashionable clothing the city is known for. The famous laneways in the central business district allow pedestrians to amble through cozy bars, street cafes, past art shops and boutiques, taking in the elegant but creative vibe of the area.
For those planning to retire to Australia, it is worth taking a look at communities down the coast from Melbourne. Just two hours away, on Phillip Island, is a beach where you can regularly watch penguins waddle out of the sea at the end of the day. The waters here are also popular with surfers. Local people have a good sense of community and happy to participate in a wide range of activities. Living on the coast is a great way to enjoy the fresh air and coastal views, yet still have easy access to all the services provided in Melbourne.
So whether you are setting up the next big thing in the technology world, or just looking to chill in the bohemian world of laneways, Melbourne could be the new home that makes it all happen for you.
Launceston: The Little Known City That's Great For Families
With fewer than 90,000 residents, Launceston is only the twentieth largest city in Australia, and isn't even the capital of its region, Tasmania. However, if you're moving with a family, this small city deserves some consideration.
In 2015, Suncorp Bank compiled a Family Friendly City Report. They identified Launceston as the best city in Australia in which to bring up a family, because it had good outcomes for the criteria each city was assessed against:
• Income
• Employment
• Housing
• Education
• Child Care
• Connectivity
• Number of GPs
• General Health
• Crime
• Community
These are good factors to consider for any new city you might be moving to.
Launceston is an important agricultural and pastoral centre in Tasmania, and as there is so much to do there, it has a good tourist industry. The vineyards of the Tamar Valley and the Cataract Gorge, with its walking trails and sculpted gardens, provide families with the chance to roam in the fresh air. A range of museums and art galleries are accompanied by cafes and restaurants.
Unusually for Australia, Launceston has four distinct seasons, which expats may prefer, especially as the summers are not as hot as many other parts of the country.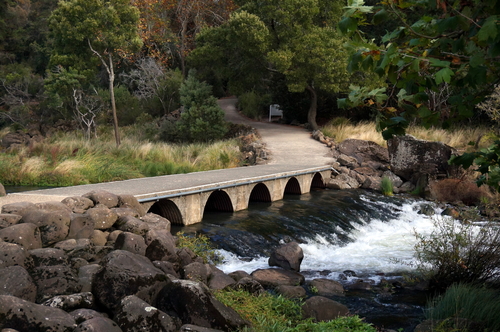 Launceston is a small city that's perfect for families
Affordable housing means you can investigate buying your own home, and maybe provide a garden or backyard for your children to play in.
Tasmania has a number of great beaches for surfing. Although Launceston is an inland city nestled by a river, it takes less than an hour to get to Tam O'Shanter and just over an hour to get to the Mersey Mouth at Devonport, which are both popular surfing beaches.
So if you're looking for a small city providing a great family centred lifestyle, with easy access to beaches at the weekend, Launceston would be a great option.
And Many More
We've taken a snapshot of three very different cities, all of which offer something unique. That's the great thing about Australian cities; they live and breathe their own identities. If you think this country could be your new home, there will be a city there that's just right for you.

Have you lived in Australia? Where did you choose to make your home? Share your thoughts in the comments below, or answer the questions here to be featured in an interview!