There are a lot of things to stress out the average expat. Culture shock, homesickness and a poor work-life balance can all raise the blood pressure of those living overseas. Another common cause of sleepless nights is money worries.Running out of readies when abroad can have serious consequences. In the worst cases, expats return home with less money than they started with, struggling to re-establish their lives at home. Currency fluctuations, failed contracts, high taxes and unforeseen expenses can all chip away at overseas income and make time spent working overseas a bust.
One of the biggest difficulties in managing money overseas is budgeting. It's difficult to plan the cost of living when you don't know the going rate for rent, utilities, food and entertainment.
It can also be difficult to calculate how much of your income is going to be taken by the taxman. In some cases, your income may be eligible for two rounds of taxation, sapping valuable funds.
Money-saving tips often come down to common sense, such as 'save on utility bills by putting on a jumper instead of the heating', but expats need advice that's better suited to their unusual lives.
We've put together a run-down of ten top tips for managing your money overseas. Whether working, playing, studying or exploring, make sure you protect those pennies with these pointers.
Sign Up To Discount Services
Part of the pleasure of living overseas is being able to try new things. However, the cost of all those trips to karaoke bars, tango clubs and art galleries can add up.
Don't sacrifice the cultural capital of living overseas in order to save cash. Instead, shop around for deals on experiences and products. Apps like Groupon cover cities around the world, offering savings on everything from opera tickets to tin openers. Subscribe to multiple discount services and shop around for deals or coupons to save on big spends and grocery bills.
Be Prepared For Emergencies
Even the smallest upset can cause big problems to a tight budget. Simply losing a bank card can cause major dramas, leaving you scrambling for cash or living off expensive credit cards whilst a replacement is sent out. Keep a stash of local cash ready to bridge the gap if you find yourself stuck.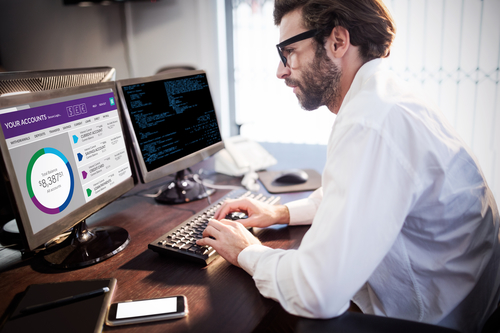 Having a savings account will be a big help in emergencies
Holding back money in a separate account to cover larger problems is also recommended. A month's rent or the cost of an emergency flight home may be indispensable if things go wrong and may prevent long-term financial repercussions.
Ensure You Have The Right Insurance
As useful as it is to have some money set aside for a rainy day, you will also need some better coverage for the days when it pours.
Having insurance against the theft of valuable or fraud can turn a disaster into a minor annoyance, getting you back on track with little fuss or cost.
Most importantly, insurance can make sure you get timely, effective treatment for injury or illness. In many countries around the world, temporary residents are required to pay for healthcare, which can be painfully expensive. Good insurance can ensure you have access to regular check-ups and the right medication, and could even more you are flown home if local medical services aren't able to cope.
Research what insurance you are required to have by your destination country and shop around for policies that provide the right cover for you.
Speak To A Financial Advisor
It's all too easy when budgeting for life overseas to forget about the long term. Pension plans and saving schemes may be paused or invalidated entirely if you spend too long abroad. A specialist financial advisor can tell you if you stand to lose out from being overseas and how best to continue planning for the future.
Taxes can be especially tricky. Some earnings may face double taxation if they are not invested in the right way.
Buy Second Hand
If expat life is not a long-term move, you may be happy to cut corners on the bigger expenses in life. Furniture, electronics and vehicles can all be bought cheaper second hand, and even items like exercise equipment can be traded at a fraction of the cost.
Check Gumtree, Shpock, Facebook trading groups and even the local newspaper or noticeboards to find bargains on essential items.
Download Xe Currency Exchange App
Working across currencies can be a great cause for confusion. Trying to keep track of ever-changing exchange rates so you can perform mental arithmetic acrobatics can be difficult enough for small purchases, and a total nightmare for big spends.
With Xe on your phone, you can track multiple currencies, including Bitcoin or ounces of gold. The app's integral converter makes it quick and easy to calculate the true cost of purchases whether you are buying a coffee, a car or a catamaran mega-yacht!
Get A Local Bank Account…
In many countries it is a legal requirement for wages to be paid into a local bank account. However, this can also save you money.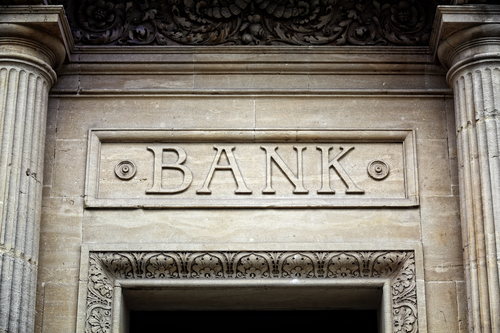 Setting up local and offshore accounts can help you to manage your money
Using a British card to draw cash in Bangkok, for example, may get you a fistful of Bhat, but will incur two rounds of fees. Not only will to pay the Thai bank for access to your money, but you'll also be paying your British bank as well.
This kind of double charging is common across all types of banking activity and can quickly sap your funds.
…And An Offshore One
For some expats, offshore bank accounts are the best way to protect their cash from heavy taxation. If you are working overseas for an extended period, you may be exempt from paying taxes on your foreign-earned income, meaning that every penny of it is yours to keep. That can all change though, if your money gets paid into a bank account at home.
Keeping money in an account registered in a third country can protect this income. This is a bold move and requires research to ensure you stay on the right side of the law.
Install Yolt
There are many tools out there to help you balance books, set budgets and keep track of Pennies, Cents or Won. Yolt is a little bit different. Developed by global banking giant ING, the app uses secure encryption to connect to your bank accounts and start analysing your spending habits.
It's a bit like having a supercomputer as your personal accountant, continually learning what you spend the most on and making money-saving suggestions.
In addition to recommending cheaper energy tariffs, Yolt can set a categorised budget, ensuring you don't go wild on small spends. The app can also be used to set savings targets and predict future expenses based on previous activity, helping you plan ahead.
Currently the App is set up for UK customers, but new EU rules on data-sharing mean that Yolt and similar apps will be available across Europe.
Network
Talk to people. Before you go, once you arrive and as you get ready to come back again.
Reach out on expat forums and meet people in the flesh to find out how they kept their books balanced or hear about the pitfalls that tripped them up. It's great to learn from your own mistakes, but even better to learn from those of others.