So you've made the choice to move to Amsterdam. Visa? Tick. Accommodation? Tick. Employment? Tick. Friends? Hmm… if you haven't quite fallen into your crowd yet, do not despair! Amsterdam is a bustling international city attracting people from around the globe, and one of the most exciting parts of settling in here will be getting to know the fresh new faces who you will grow to call your friends.The shared experience of being an expat living away from home can lead to some of the deepest and most rapidly-formed friendships you'll experience. Making friends with local people is another adventure in and of itself. Sharing cultures, exchanging languages and being laughed at as you have your first taste of salty liquorice can provide the foundations for rich friendships in your new home.
And remember, quality over quantity – a few good friends with whom you can really enjoy your time is likely a better investment than amassing a football club worth of acquaintances. But whatever your style, Amsterdam is sure to provide.
Tap Into Your Existing Social Networks
"Oh, so you're moving to Amsterdam?", said John at your farewell do. "My cousin just moved over there. I should put you in touch." Meet John's cousin! It's an increasingly small world and you are bound to have friends or colleagues who know a couple of people living in the area. If they have more recently moved over, they may also be looking to build up their friendship group. If they've been there for a while, they might be able to show you a couple of their favourite spots in town and introduce you to their friends.
You may also like to make an effort to get to know your colleagues and their families. Pop out for a drink after work, invite them over for dinner or set up playdates for the kids.
If you've moved over to be with your Dutch partner, congrats! You have an insta-crowd. With any luck, you'll get along well – but it is good to build your own identity outside of this network as well.
Get Out And About
It's fair to say that you're not going to meet your wonderful new friends if you spend all your free time at home, Skyping your existing mates! You have a whole city to explore – make the most of it.
Wander around your local neighbourhood and spend time in places that you enjoy such as cafes, libraries and parks. Walk your dog, and see if you can strike up a friendly conversation with people doing the same. Sometimes there's no greater icebreaker than your little ball of fluff!
Hone Your Language Skills
If you've just moved over to Amsterdam, you're going to want to brush up on your Dutch language skills – and so are a whole bunch of other people. Regular language classes have the bonus of helping you settle in and navigate things such as ordering coffees and doing your shopping a little more easily, as well as introducing you to other new arrivals.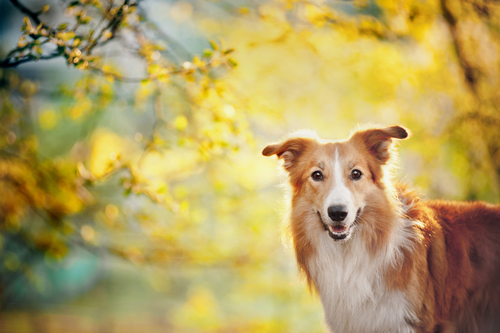 A pet can be a great icebreaker
Before you know it, you'll be able to report back on the name, age, siblings and favourite colour of your classmates. And maybe have made a friend or two along the way.
There are plenty of places to learn, so do an internet search to find one that's convenient for you. To get started, this guide to learning Dutch will set you off on the right foot.
Get Active
If you have lived overseas before, you may have come across the Hash House Harriers. This quirky collective call themselves 'a drinking club with a running problem'. Head along to one of their regular events and you'll find a bunch of good-natured people who like to mix their exercise with their drinking.
You have the choice of walking or running, and one of the big benefits is that each time you go along, you'll be able to check out a new corner of Amsterdam, depending on where the trail is set. Head to their website to read more.
If you prefer your sport alcohol-free, there are a number of different sporting groups you can connect with. A list of sports clubs geared towards expats is available via Iamsterdam.
Get Social
Internations
InterNations is a global community of expats, aiming to help you feel at home around the world.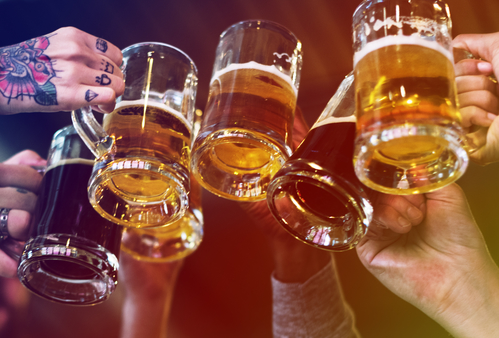 Joining social groups can help you to meet people
Joining this group will help you connect with other international people living in Amsterdam, meaning you can learn more about your new home. This popular group has regular official events as well as interest groups for singles, live music lovers, dinner outings, wine tasting and more.
MeetUp
MeetUp is seriously huge, and likely to be an asset to you no matter where you're moving. This website aims to connect people to meet up – in person – over their shared interests. There is something for everyone, and if you can't quite find the exact group to cater to your passion, you can start it yourself!
The Amsterdam Expat Meetup Group contains a whopping 20,000 members. Head along to one of their Saturday night drinks events to mix and mingle with a friendly crowd. MeetUp is also a great way to make local friends, whether your interests range from UX to sport, board games to coding, live music to the great outdoors… you get the picture. There's a group for you.
Expat Forums And Facebook Groups
You can start meeting people online before you even move, by making use of online expat forums and Facebook groups such as Expats in the Netherlands. These provide valuable avenues for current advice, and a connection to other Amsterdam-dwellers.
For parents, Amsterdam Mamas is set up to support international parents in Amsterdam and its surrounds. Its highly active Facebook group is a great way to connect with other families.
Groups And Clubs
There are hundreds of groups and clubs across Amsterdam to suit your interests. For an extensive listing of options suitable for English speakers, the folks at Iamsterdam have done most of the research for you. Have a look through and see what stands out!
A word of advice? Be brave, and put yourself out there. It is normal to feel a little shy and anxious at the start of your journey to meeting new friends. Remember, you're not the only one in this boat! Put in a bit of effort, enjoy the adventures that you will undoubtedly end up on, and you'll be out and about exploring Amsterdam with your new friends in no time.

What have you found to be the most effective way to meet new friends? Let us know in the comments!