Teaching English as a Foreign Language (EFL) has long been recognised as a successful passport to working abroad. Native English speakers are preferred by language schools for obvious reasons, meaning it's usually straightforward for properly-qualified, native speaking EFL teachers to find work.Austria is a popular destination. It is a beautiful, peaceful country with a high standard of living and a requirement for English in schools, where it's taught from Kindergarten level upwards. So what kind of accreditation will you need to work there – and how might Brexit affect your plans?
What Qualifications Will I Need?
It is considerably easier to land a job teaching English if you have a TEFL certificate. This usually means 100 hours of training, and at least six hours of live teaching. Experience is also preferred, as is a bachelor's degree, factors which will obviously give you an edge over first-time teachers. Most EFL teachers working in Austria are freelancers, with the majority working in the business sector. Austria does not go in for seasonal hiring to the extent that some countries do, but it's still recommended that you start looking for work in the late summer or the new year. September and January are the primary hiring months. Ideally, you need to be in Austria itself to land a job.
International schools tend to prefer employees who have a postgraduate qualification in education, and their pay is higher than the private language schools.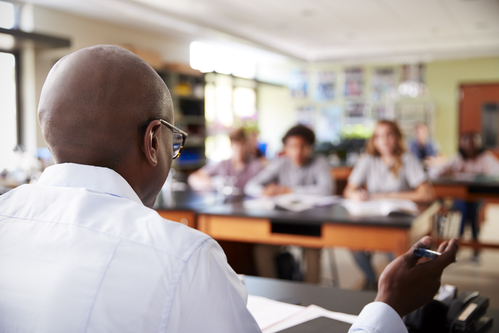 A postgraduate qualification in education will improve your chances of getting a job
Teaching in Austria (particularly in Vienna, where most language schools are situated) is competitive, but you do have a range of possible options, from language schools themselves, to the public-school system and universities, as well as private tuition.
The International TEFL Academy suggests that you also enter the country with sufficient funds to support yourself (outside your airfare) for about four to six weeks, which they say is around €3-4,000. Austria is not the cheapest country to live in and you need to have resources.
They also suggest that when looking for interviews, you: "use every resource at your disposal, including the Austrian yellow pages and major ESL job boards. Call and research schools online to make sure they are still operational before visiting them personally."
Make sure you have a working phone number on which potential employers can contact you. Additionally, note that it's best to visit schools personally rather than emailing in your CV. Speak to your fellow EFL teachers on the ground, as this can be handy in terms of networking. You can also use your initiative and put up ads for private tuition.
What Are Working Conditions Like?
You can expect to earn between €800 and €3000 per month for 20 to 30 hours of work per week. Health insurance is public but will be deducted from your tax.
Will I Need A Visa?
Teachaway.com says:
"If you're a teacher from an EU member state, you won't need to apply for a visa to work in Austria. However, all EU nationals will need to apply for permanent residency status within three months of their arrival in the country. Teachers outside of the EU who have not yet secured a teaching job in Austria are eligible to apply for a six-month Jobseeker visa. Due to the relocation costs involved with moving to Austria, it's worth having a job offer in place prior to your arrival."
However, this is the current situation. After March 29th, a big consideration is, of course, Brexit.
How Will Brexit Affect My Chances Of Teaching In Austria?
The British Embassy in Austria has issued a set of general guidelines to British people living and working in the country, based on Brexit negotiations so far as well as the possibility of no-deal.
Currently, as we've seen above, you can work in Austria as a teacher without a visa. However, if the UK leaves Europe without a deal, this may change if you find you have third nation status. Potentially, changes in the legislation could result in fewer jobs for EFL teachers in the EU generally. However, there have also been suggestions that the opposite might happen and that leaving the EU could result in more of such jobs, as EU companies which were formerly based in the UK move their base of operations to Europe and so develop a need for native speaking teachers in their home nations.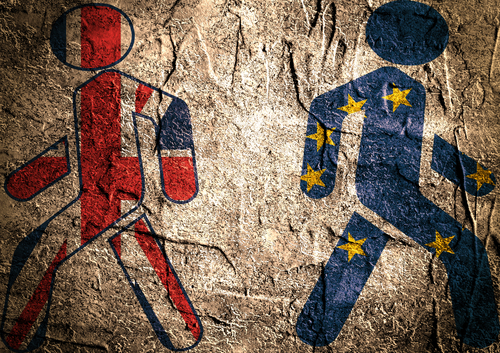 It's worth considering the potential impact of Brexit on your plans
Peter Kotrc, Director and CEO of Berlin Brandenburg International School, Germany says: "some places like Frankfurt, where banks will have to move, will experience further pressure on school places and new international schools will open."
If the pound falls, then you could reap the benefits, since schools tend to pay in local currency and your wages will be worth more!
However, it is worth taking on board comments made by Lorraine Wittenberg, Recruitment and Admissions Co-ordinator at HSV International School in the Hague, since a similar hiring situation pertains in Austria. She says:
"For us to recruit a non-EU teacher, we have to prove that no suitable recruit could have been found within the EU in order to secure a skilled migrant visa. As this is very difficult, it is not something we do at the moment. We pride ourselves on hiring highly qualified and experienced teachers, predominantly from the UK. If it becomes too difficult to secure their work visas (if that does become necessary), we will have to rethink our recruitment."
Teaching website i-i.com therefore suggests that it's best to apply to schools now, rather than delaying it until after Brexit. However, it's not all doom and gloom. TIC Recruitment says:
"Britain's economic uncertainty has created a golden opportunity for British teachers, who are in extremely high demand by international schools. Not only do they have the incentive of extensive job choices and excellent career opportunities all over the world, but right now they have the chance, when paid in foreign currency, to earn comparatively more. For many teachers, this will be an opportunity too good to miss. Too late to teach overseas? Not yet at least."
Further reading
International TEFL Academy
Gov.uk
TIC Recruitment
ESL Base
Have you taught English abroad? Share your experiences in the comments below, or answer the questions here to be featured in an interview!