The state healthcare system in Austria means that health insurance is less popular here than in many other countries around the world. However, some expats do choose to take out private health cover, either to upgrade their optional extras, or to ensure that they can visit specific doctors.If you have decided to take out private medical cover in Austria, here are a few ways to keep your premiums low.
Cost Sharing
Cost sharing is one of the easiest ways to keep your overall health insurance premiums low. This refers to splitting the costs of any health cover between yourself and your insurer, and you can usually decide the percentages when you sign up for a plan.
Cost sharing in Austria is still relatively low — under 3% of people choose to go for this option — but with an ageing population and an increase in overall waiting times, some people are feeling pressure from their usual doctors to sign up for private insurance and go down the cost sharing route. The exceptions to this rule are any people who fall into a 'vulnerable' category, such as those under the age of 18 or those with serious ongoing conditions that limit their ability to pay for their own care.
Psychotherapy and related mental health services that do not fall under the 'urgent' category will almost always need to be either paid for on a cost sharing basis, or covered by private insurance.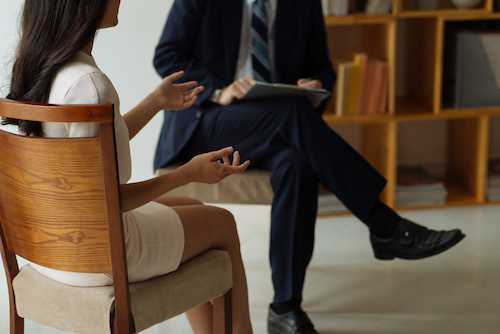 Psychotherapy will usually not be covered by your public healthcare
Taking psychotherapy as an example, the average visit will cost you between €100-200. You will usually need to pay the fees upfront and then be reimbursed by your insurer if you have chosen a cost sharing option. The premium you choose will decide how much you will be reimbursed — in general, the higher the premium, the less you will have to pay for each appointment or procedure.
Insurance For Specific Needs
If you are concerned about specific medical needs that you anticipate becoming a challenge in the future, taking out insurance to cover these things in particular might be a good idea. There are several Austrian companies which specialise in insuring people against sporting injuries, particularly for skiing and other winter sports. If you live and work in a city most of the time, but you spend a lot of your leisure time skiing in the mountains, then taking out insurance just to cover your sporting hobbies could bring you added peace of mind.
Likewise, if you have an ongoing condition or medical need that means you want ongoing care that does not fall under the umbrella of 'basic needs' as defined by your usual doctor, then taking out insurance just for this is an option. Some people like to see a psychotherapist on a regular basis even if they do not have a diagnosed mental health condition, or if they do but it is not deemed to require ongoing therapy via their doctor, and in this case it would be worth looking into mental health insurance, probably on a cost sharing basis.
General Insurance With No Add-Ons
The flip side of just getting insurance for specific needs or situations is taking out general medical insurance and then removing as many extras as possible. If you want to make sure that, should you fall ill, you will be able to be seen by a specialist of your choice; or if you want to ensure that you will be given a private room in a hospital should you require it, then taking out private insurance could be a way to do this.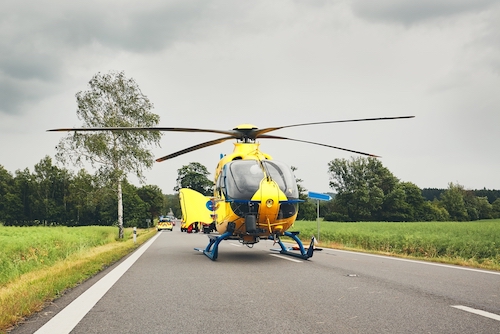 See which optional extras can be deducted from your care
In this case, make sure you remove any optional extras while you are setting up your plan. If you are happy to pay for basic dentistry and prescriptions, for example, you could remove those options; or if you do not want to have children, you can remove the maternity care option. Likewise, if you know you will never go mountaineering or participate in Austria's many winter sports, you will not need cover for these.
Some insurance plans for people living abroad include the option to be taken back to your home country for treatment. Depending on the relative levels of healthcare between your home country and Austria, and also depending on how long you plan to stay in Austria, this might be another option you can take off of your plan.
Deductibles
'Deductibles' refers to the amount you agree to pay for yourself when you require medical treatment. The higher your deductibles, the lower the overall cost of your insurance will be. If you have a healthy savings account and you don't mind the idea of paying a high one-off cost if it means you will receive better ongoing care, then choosing a premium with a high deductible might be the best bet for you.
On the other hand, this does mean that you might find yourself in a sticky situation if you come up against several different medical needs that do not hit the deductible amount. Although your state healthcare should cover you for any necessary treatment, you might find yourself out of pocket if you want to upgrade your hospital room, for example, but the price is lower than the deductible you chose when you signed up.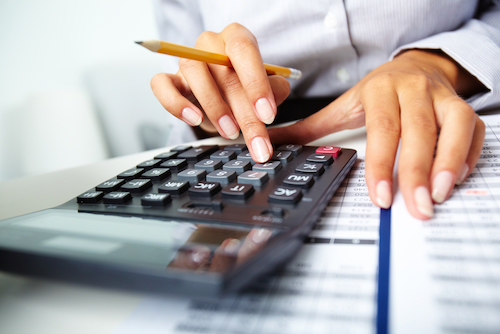 The higher your deductibles, the lower your premiums will be
Choosing the wrong deductible can set you back even further, since many insurers require you to pay for your own treatments upfront, and then pay you back once they have subtracted the deductible. Bear in mind that complex medical procedures and long stays in hospital can set you back thousands of euros, and if you choose a premium with a high deductible you might need to pay all of the cost upfront before being refunded.
Sitting down with a financial advisor as well as an insurance agent is a prudent course of action if you want to save money through deductibles.
Would you like to share your experience of life abroad with other readers? Answer the questions here to be featured in an interview!