Healthcare in Austria is known as Krankenkasse and is run by the state. It covers all necessary basic care.However, many people make the decision to top up their basic health cover with private health insurance, which entitles you to a wider range of options and can bring added peace of mind.
Registering For Basic Healthcare
The first step to registering with the health service in Austria is checking what your options are and then deciding what level of healthcare you need. Austria has agreements with certain countries that mean some expats' treatments are reimbursed by their home countries. This is usually applicable to retirees who are drawing a pension from their home countries, or to people who are on exportable state benefits in their home countries. If you think this might apply to you, you will need to check with your current local authority before you move to Austria. They will be able to advise you on what you will be eligible for after you move. This might also apply to you if you are working for a company that is based in another country, and you have private health insurance through that company. In this case, talk to your line manager or HR representative to find out what level of cover you can expect.
If you are an EU/EEA citizen living in Austria and you have an EHIC card, this will cover your basic care while you are there. However, if you plan to stay for longer than six months then it is worth registering with the Austrian health system directly.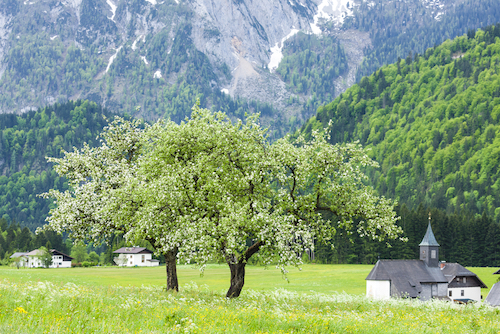 If you plan to stay in Austria for more than six months,
you will need to register with the public health system
If you are working in Austria, for an Austrian company, then you will automatically be covered for all basic healthcare as soon as you start work. However, if you are not currently employed, then if you do not fall into one of the categories above, you will need to take out health insurance.
To register for basic health insurance, you will need to visit Praxisplan.at and find a local insurer who suits your needs. You can search based on specialisms as well as on gender, languages spoken, and accessibility options. You can also filter by opening times, if you need to find a doctor who will see you outside of office hours.
Once you have chosen your insurer, you will need to fill in a form and show proof of ID — this can be done online via the Praxisplan website, or you can find out where your local insurance companies are based and request a paper form from them. When this has been processed, you will receive an 'e-card': a physical card with an electronic signature that doubles up as a citizen card. You will need to take your e-card with you to all your medical appointments.
If you are staying in Austria for less than six months, but you do not have an EHIC card or travel insurance, you will need to fill in either an A3 form or an A4 form depending on your personal circumstances. These will then allow you to visit the doctor on a temporary basis, until you leave the country. You can pick these forms up at your local doctor's surgery.
Once you have your basic registration in place, it is time to choose a doctor. If you have paid for your own insurance using the Praxisplan site, then they will have given you a preselected list of available doctors that suit your needs in your local area. All you need to do then is simply book an appointment for a medical check-up and take along your e-card to your first appointment in order to be registered with a GP.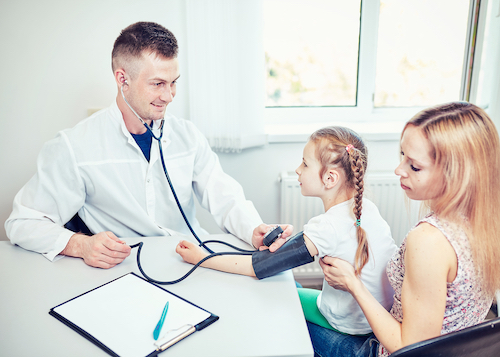 Take along your e-card to any appointments with your doctor
If you did not personally register for your own health insurance, then you will need to do some research to find the right local doctor for you. You can ask friends or neighbours, or go into doctors' surgeries in the local area to find out more about the services they provide. The US Embassy website has a list of English-speaking doctors in Austria, which is often a good place to start. Once you have found a doctor who suits your needs, check if they have vacancies for new patients and then take your e-card along with you to an appointment and they will register you there.
Once you are fully registered, your insurance will cover all basic costs. However, there are still some treatments and procedures which require payment upfront, and others which are not fully covered by the state health insurance system. Specialists such as orthodontists and chiropractors will charge patients upfront and then it will be up to you to recoup some of the cost from your insurance. If you are hospitalised for any reason, then you will be charged a small amount for each day you need to stay.
Registering For Private Insurance
If you would like to top up your basic insurance, there are a number of providers who can help you with your medical needs.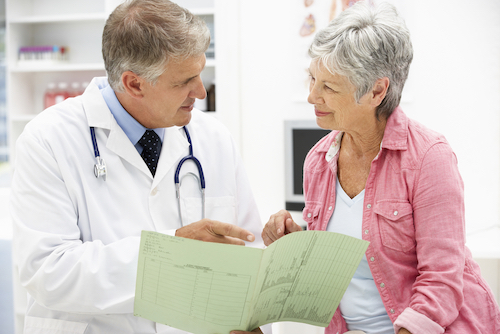 Private insurers can also help you with your medical needs
Registering with a private insurer is a little more complicated than registering with the state system. Once you have found the right insurer for you, you will need to fill in some forms online. These will collect basic biographical details such as your name and date of birth, but will also ask more in-depth questions about the length of time you plan to stay in Austria; your current citizenship and residency status; and whether you will be working during your stay.
After you have filled in the forms, you will be contacted by the insurer, who will let you know how much you can expect to pay. This is the time when you should find out about any deductibles and selectable options, as this can help to keep your costs low. Once you have chosen a plan, you will need to sign the documents the insurer will send to you, and then you will be covered. You will still need to register for an e-card before you can sign up with a private insurer, and you will need to take the e-card with you to your medical appointments.
Would you like to share your experience of life abroad with other readers? Answer the questions here to be featured in an interview!