Greece's national health system is free at the point of service for anyone who is contributing to the tax system in the country. Emergency care is free for everyone all the time, whether they are residing in Greece or not. Public healthcare will cover all your basic and urgent needs, as long as you are eligible.However, many people choose to add on extra care to their general healthcare package, and to do this you might need to take out private health insurance to cover the costs. Examples of this can be seeing a psychotherapist without a referral from a doctor; visiting a chiropractor or osteopath; and seeking out alternative medicines and preventative measures.
Osteopathy And Chiropractors In Greece
Unlike in many other countries, such as the UK, osteopathy is not a regulated profession in Greece. This means that anyone is allowed to set up a business and practise as an osteopath, without needing to pass any specific exams or live up to any accreditation requirements.
If you are looking for an osteopath in Greece, then, it is important to do your research in order to make sure you don't end up seeing someone who will provide a sub-standard level of care. One useful way to find good people is by asking for recommendations from other people in your local area, but if you have just moved in then it might be hard to work out who you can ask.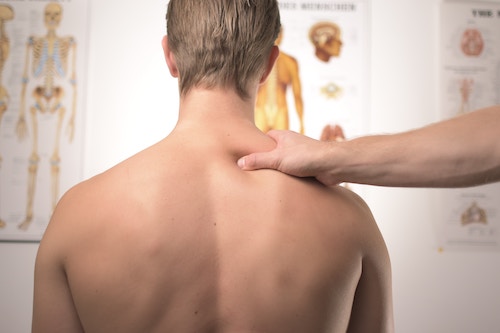 Osteopathy is not a regulated profession in Greece
Try looking at websites based in countries that do have regulated osteopathic care, and see whether they have any recommendations for people you can go and see while you are living in Greece. The ones they recommend will usually be well-established, and although unregulated, they will probably be a safer bet than someone you found in the phone book or looked up online. You can also check the Greek Osteopathy website, which lists practitioners by area, but bear in mind that they probably will not have been vetted.
There is also no school of osteopathy in Greece, so anyone training to become an osteopath will have to go abroad to do so, unless they decide to practise without any training. When you think you have found an osteopath you would like to go and see, talk to them first about where they trained and how long for, as well as any specific areas of expertise they might have.
Unlike osteopaths, chiropractors in Greece are working in a regulated profession and so it should be easier to find one that is properly registered. You can look directly on the Hellenic Chiropractors Association website to find a registered practice near you.
Chiropractors need to have a full degree in chriopractice from a registered institution and must be members of the Hellenic Chiropractors Association. They are also required to undergo continued professional development each year in order to keep up their membership.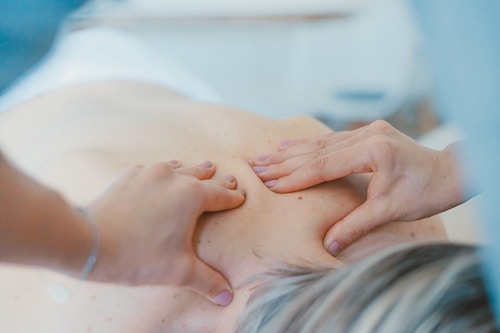 Chiropractice is a regulated profession in Greece
As is the case with most healthcare in Greece, but particularly the private and optional procedures, you will find very little outside of Athens and Thessaloniki. There are chiropractors available in Chalkida, Corfu, Crete and Rhodes, but aside from that you will need to travel to Athens or Thessaloniki in order to be treated.
Regardless of where you live in the country, your local doctor should be able to arrange for you to see a physiotherapist on the national health service if you need to, so consider whether you would be able to switch from seeing a chiropractor or osteopath back home to seeing a physiotherapist when you move abroad, for example.
Psychotherapy And Counselling
Psychotherapy is not a regulated profession in Greece, but there are a number of training bodies in the country and several of these provide lists of their alumni on their websites, so you can at least narrow down your search to find someone who has graduated from a relevant course. The Mediterranean College in Athens provides an Integrative Counselling and Psychotherapy Master's degree, for example, so if you are looking for a therapist who takes a psychodynamic or integrative approach then this could be a good place to start.
Some therapists specialise in helping expats with issues related to moving to a new home, and there are several who speak fluent English, particularly in the major cities. Therapy might be covered by your public healthcare: speak to your doctor to find out if this is the case. If you are on medication for a long-term mental health condition such as depression or anxiety, and you used to see a therapist back home, then this may mean you are entitled to the same care when you arrive in Greece.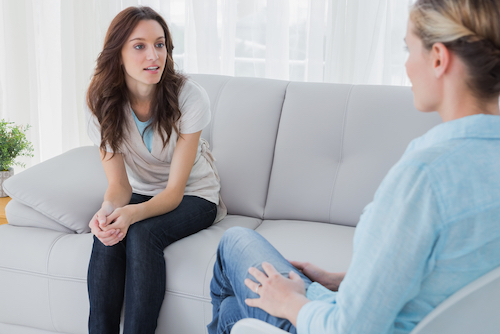 Psychotherapy is not a regulated profession in Greece
If therapy is not covered by your doctor, then you can expect to pay between €50-60 per session depending on whom you choose to see. The more experienced the practitioner, the higher the rates, generally speaking; and if you want to see someone who caters to specific needs — for example, someone who works mostly with expats, or with people suffering from a particular condition — then you will probably need to pay a little more.
Private health insurers are increasingly aware of the need to provide mental health cover as well as physical, and this is gradually being reflected in their policies. At the time of writing, BUPA is the only insurer with a specific mental health policy, and this is particularly popular among expats, many of whom recognise how the stress of moving abroad can take its toll on their health.
Would you like to share your experience of life abroad with other readers? Answer the questions here to be featured in an interview!