Medical care in Greece is generally of a very high standard, and healthcare is free for employed people who are officially resident in the country, and for people who are not working but are still contributing to the tax system.Expats will need to take out private health insurance in Greece before they will be allowed to register with a doctor there, but even once your public healthcare authorisation has come through, you will probably find that you will need to pay out of pocket for dental and ophthalmic care, or add it to your private insurance policy.
Dental Care In Greece
Athens and Thessaloniki have a number of excellent specialist dental centres, including some which offer surgical procedures. However, the vast majority of these will be private, so you won't be able to use your state health insurance to cover procedures here. The good news is that the costs will be much less than you would have expected to pay in the UK, US or most of the rest of Europe.
The clinics don't just specialise in different procedures, either: there are new clinics springing up all the time to cater to the needs of a diverse range of patients. Eurodentica in Athens, for example, caters to people with special needs, and is particularly helpful for children with a range of disabilities.
The University of Athens has an excellent school of dentistry, where many of the country's top dental surgeons and nurses go to train. Like with most of the health facilities in Greece, there is a huge emphasis on the cities — particularly Athens — and you might struggle to find care of a similar quality in rural areas. You should be able to sign up with a local dentist wherever you live, but outside of the metropolitan centres you will find a lack of modernisation in terms of equipment, and probably a shortage of staff leading to longer waiting times.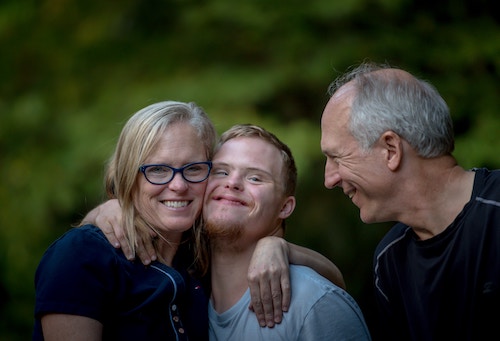 Some dentists specialise in treating people with special needs
If you have a severe phobia of going to the dentist, you might be able to find a practice with an in-house anaesthesiologist who will be able to give you a general anaesthetic for any lengthy procedures you might need to have. This will not be available on the national health service, though, so make sure you look into costs before you book an appointment.
Opticians In Greece
As of 2018, optometry is a regulated profession throughout Greece, which means that people can only practise as opticians once they have had the relevant training and met the right standards.
In Athens and Thessaloniki you will find many English-speaking opticians, although the further outside of the city you go, the less likely you are to find this.
Opticians can carry out basic eye checks and advise you about whether you need glasses. They can also conduct tests to check whether your eyesight is good enough to drive without glasses or contact lenses.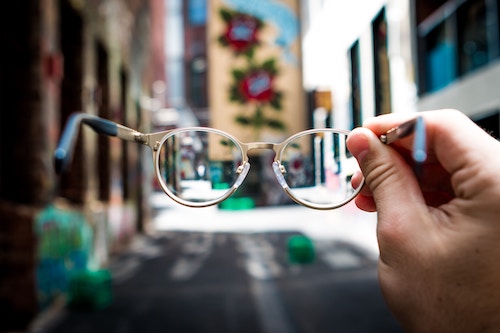 Opticians in Greece are a regulated profession
Opticians' clinics are privately run and you will need to pay to visit them. Check-ups are normally not very expensive and frames will be cheaper than in many other European countries and the US. Of course, if you decide to get designer frames or if your prescription is especially strong then this can add to the cost. If you have an eye health condition that means you require a prescription, check with your local doctor in Greece to see whether care is available through the national health service.
Ophthalmologists In Greece
The ophthalmologist is the specialist you will need to go and see if there is something wrong with your eye health. Unlike an optician, an ophthalmologist can diagnose medical conditions and prescribe necessary treatments.
Basic ophthalmology will be available for free using the public health system, but there is sometimes a confusing level of overlap between what is considered 'necessary' and what counts as an optional extra, so make sure you know what your eye care will entail before booking yourself in for any procedures.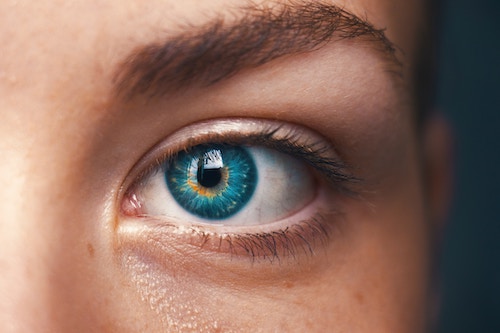 Ophthalmologists deal with more complex eye health conditions
Bear in mind too that even though eye health procedures are free at the point of service, this only counts if you go to a public hospital. Sometimes a doctor will refer you to a specialist who only works privately, or who works some of the time from a private clinic. Make sure you have verified whether you are going to see a public or private practitioner to avoid any unpleasant financial surprises.
Laser eye surgery is a popular form of cosmetic ophthalmology in Greece, with people travelling from all over Europe to have the procedure done. It is highly unlikely that you will be able to have this done for free, unless you have very exceptional circumstances. However, although you will need to pay for laser eye surgery, the price will probably be much less than you would expect to pay back home.
Would you like to share your experience of life abroad with other readers? Answer the questions here to be featured in an interview!