Moving abroad is one of the main life stressors quoted by psychiatrists and doctors alike. Stress levels can have a big impact on your physical, as well as mental, health and it is important to try to keep yourself as healthy as possible throughout the duration of a significant life change such as moving to a new country.Of course, moving abroad is even more stressful than simply moving house: the removals process will almost certainly be harder, especially if you are moving intercontinentally, and there may be additional linguistic and cultural barriers that make it harder to make the move go smoothly.
As well as setting up your private health insurance before you move, and your public healthcare once you have obtained residency in Greece, here are a few things you can do to look after your mental health after you have moved.
Set Up A Routine
This might be easier said than done, especially if you are not yet sure how you will be filling most of your time in Greece. But the majority of expats moving to Greece go there for work, and are relocated by companies they already work for; if this is the case, then you will probably have a clearer idea of your predicted schedule.
Setting up a routine, and making yourself stick to it as far as is feasibly possible for at least the first few weeks, will help you to adjust to your new home without feeling like you are suddenly devoid of all structure. This will also help you to adjust to the time difference, if there is one; and as you gradually fold more things into your life, you can change your schedule where necessary to fit them all in.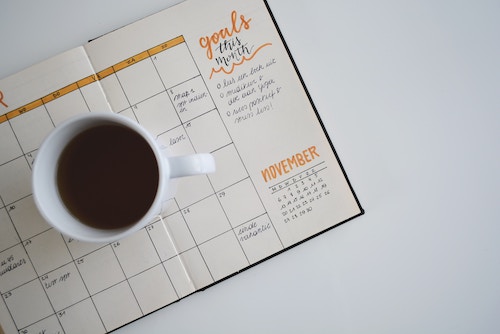 Sticking to a routine can make it easier to cope with big life changes
Without a routine, it is all too easy to move to a new location and then feel paralysed by the amount of new information you need to take in. To-do lists can quickly build up: go to the town hall, sort out your residency, get a tax number, register with a doctor… the list can feel endless if you are staring at it without any firm plans in place. Try to take things one day at a time wherever possible: work out which things are the most urgent, and aim to do one of them per day until they are complete. Then work gradually down the rest of your list, making modifications as you go if necessary.
It sounds simple, but studies have shown time and time again the importance of routine and habits to mental health. And if you don't set up good habits soon after arriving, you might find yourself falling into bad ones.
Know Yourself And Your Stressors
Different things stress out different people. Some love packing and unpacking boxes, deciding where everything is going to go in a new place; for others, that is the embodiment of hell. Some expats love meeting new people when they have moved abroad, and making friends in their local area; others are more introverted and prefer to settle in quietly and get their bearings before going out and socialising in their new home.
Whatever your stressors are, it is important to be able to pinpoint them and work out what you tend to do when faced with high levels of stress. Think back to the last time something happened that stressed you out — perhaps you were worried that something would go wrong with the move, or maybe you were upset at the prospect of leaving your friends and family behind. How did you deal with it?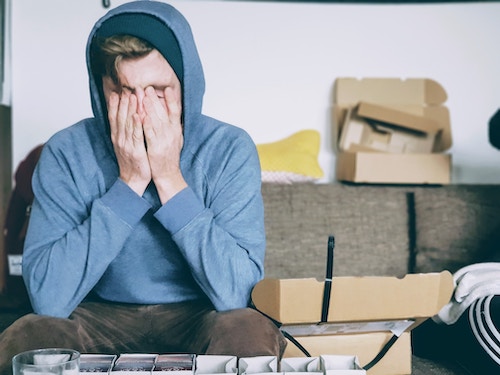 How do you deal with stress?
When considering this question it is important not to judge yourself. We all deal with stress in different ways, whether that is going to the gym and pounding the treadmill for an hour; working all hours of the day and night so we don't have to think about what is stressing us out; or drowning our sorrows in a TV binge session. The objective of this exercise is not to berate yourself for how you manage stress, but to work out how to avoid slipping into a permanent habit before it becomes an issue.
Occasionally spending an evening vegging out in front of the TV on the sofa is not a big deal; everyone does it from time to time. But in a new destination, with no friends around to lean on for help, it is easy to feel isolated and turn to our least healthy habits for consolation.
Before you move abroad, try to find a compromise between the unhealthy thing you want to do, and the healthy thing you feel you should do. If you want to binge watch a TV show, try just watching one episode, and then taking a break to have a refreshing bath or cook a nutritious meal.
Ask For Help
Of course, all this is easier said than done, and it is easy to feel overwhelmed when so many things around you are changing, too.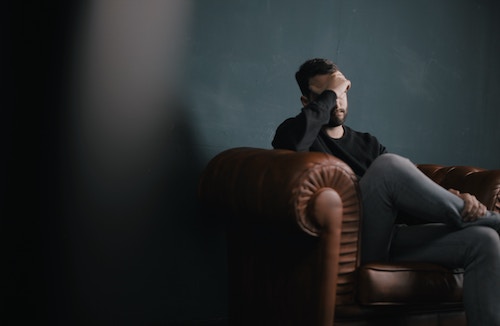 Asking for help can make you feel less isolated
Reaching out for help when we need it can be hard, but it is sometimes necessary. But even knowing where to go when you are in a whole new country is difficult at times.
If you have registered with a doctor, they might be able to point you to a counsellor or therapist in your area who can help if you are struggling. Otherwise, try asking on online forums to see if anyone has any suggestions. Often in Facebook groups for expats abroad you will find people who specialise in helping others who have recently moved, either simply helping them to settle in, or counselling them when required.
There are a range of online apps, forums and support groups too, which accept members from all over the world. Talking to other people who have been through the same processes and encountered the same stressors can be a great way to make you feel less alone.
And remember: the first part is the most stressful. Once you have settled in and made a home in Greece, you will soon adjust and find it easier to deal with the situations life throws your way.
Would you like to share your experience of life abroad with other readers? Answer the questions here to be featured in an interview!