Moving abroad is a complex process for everybody, especially when it comes to sorting out healthcare in a country where you might not speak the local language. But for people living with chronic illnesses, the move can be fraught with difficulties, from setting up health insurance to making sure you can get the right medications to deal with your condition.In Greece there is a two-tier system, in which most healthcare is provided for free by the state for everyone who is either working, or making tax contributions if they are unemployed. If you are covered by state healthcare, you can choose to take out private cover as well.
However, in order to register for state healthcare in the first place, you will need to show evidence of private health insurance, and if you are not eligible for care on the national health service then going private will be your only option.
It is possible to cover a brief period after you arrive in Greece by using your international travel insurance, or your EHIC card if you are an EU citizen. However, registration with the state health system can take a long time to come through, and for this reason many expats opt to take out private cover for several months before switching to the public system.
Common Chronic Illnesses In Greece
The leading causes of death in Greece are cardiovascular diseases, respiratory conditions, cancer and diabetes. This is probably linked to the high incidence of smoking in the country, and to the increasing rates of obesity, which is a common problem across Europe.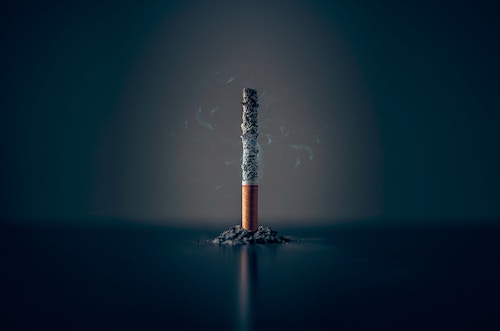 High rates of smoking are a problem in Greece
There is also a high incidence of individuals with musculoskeletal complaints, including complex comorbid conditions requiring ongoing physiotherapy and periods of rehabilitation. Some of this is down to the high prevalence of dangerous sports, such as mountain climbing, in the country; but Greece is also a popular medical tourism destination for people seeking this kind of rehabilitation.
Standards Of Care For Chronic Illnesses
The good news is that in Greece you can expect very high standards of specialist care, particularly if you live in the major cities. Outside of Athens and Thessaloniki, though, the situation is less than stellar: a lot of rural country hospitals require modernisation throughout and do not have enough staff to provide adequate care.
If you are moving to Greece and you have any level of choice over the areas you can move to, then, it makes sense to move to either Athens or Thessaloniki. You might also want to take a look at the medical centres available in each of these locations to see whether you can find someone who specialises in treating your condition. The likelihood of succeeding in this is higher than in many other countries: 95% of the doctors in Greece are specialists rather than general practitioners, so you should be able to find someone who will suit your needs.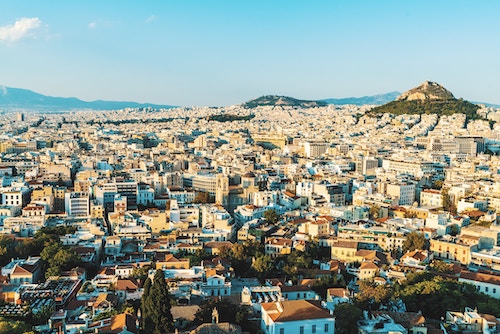 Athens and Thessaloniki provide the highest standards of care
The specialist spinal centre in Athens, for example, is one of the best in the world; scientists there are constantly making breakthroughs in their industry and it will provide an excellent standard of care to anyone with back, neck and shoulder complaints. You will also find a high number of osteopaths, physiotherapists and chiropracters in the major cities, who can offer you supplemental care.
Overall standards of care in the cities are excellent, then; but how much will it cost?
Cost Of Care For Chronic Illness Treatments In Greece
One of the main reasons some people are put off from moving to Greece is the necessity of taking out private health insurance to cover them for a period of time after arrival. Several insurers will simply refuse to cover people with pre-existing conditions, and even if you can find an insurer who will provide you with cover, you will often find that your premiums will be very high.
The voluntary excess on your coverage will probably be much higher if you have an existing chronic illness, too. Insurers will often set this amount based on a person's medical history, and since many people with chronic illnesses will suffer from a number of comorbid conditions, this can ramp up payments even more.
If you are employed by a company in Greece, then they should be able to sort this out for you, although in some rare cases they might ask you to pay for some of the insurance contributions yourself.
You might be able to work out a deal with your insurer where you pay for your prescriptions but they pay for any sudden unexpected costs for new treatments, or vice versa; it is always worth picking up the phone or sending an email to communicate with a representative to see what is available before you choose a premium. It might be tempting to leave some of your chronic conditions off of the form when you are registering with an insurer, but in the long run this will almost certainly lead to more complications; you don't want to be caught short in a serious situation.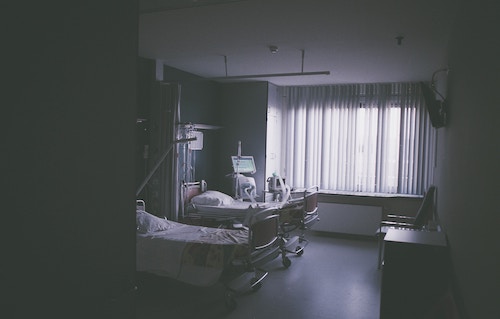 Emergency care is free at the point of service
Rest assured, though, that emergency care is free at the point of service for everyone in Greece, so if you do have a medical emergency while you are there then you will not need to worry about paying for it.
In summary, then, it can be difficult to move to Greece if you have a chronic illness and your employer is not covering your medical insurance. Shopping around can decrease your premiums to an extent, but they will still be high in comparison to people who are in good overall health. Nonetheless, the quality of care you can expect, particularly at the private specialist institutions in Athens and Thessaloniki, is excellent.
Would you like to share your experience of life abroad with other readers? Answer the questions here to be featured in an interview!