Known for its hospitality and multiculturalism, Austria is a country that many expats choose to relocate to. One of the first things you'll need to do if you're planning to move there is set up a bank account.It's up to you whether you keep your bank account in your home country open, but many choose to do so as a way of saving or paying future bills. But if you're looking to get an Austrian bank account set up, here's what you need to know.
Which banks in Austria are suitable for expats?
There are numerous banks available in Austria, both local banks and international banks that have branches in the country. Therefore, before you commence your search for a new bank account, it's worth checking whether your current bank has an Austrian partner. But if it doesn't, then don't worry, as there are still plenty to choose from.
Austria is home to many international banks and ATM partners, such as:
• Western Union
• Deutsche Bank
• BNP Paribas
For credit cards, there's American Express.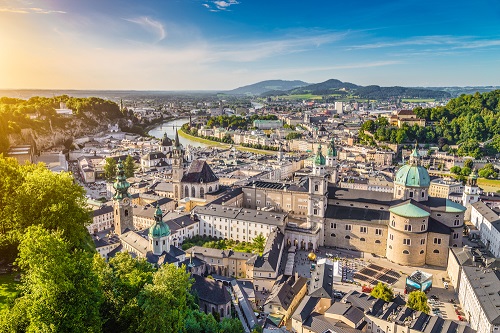 There are numerous banks available in Austria, including international banks that have branches in the country
However, the majority of expats tend to use Bank Austria, Raiffeisen Zentralbank, or Erste Group as a matter of convenience, as these are the largest. With each of them boasting hundreds, if not thousands, of branches, they're the most widely spread in Austria.
Most banks in Austria operate between the hours of 8 am and 5 pm, with an hour off for lunch, so you'll need to visit during these times to open an account. However, there are some banks that will allow you to open an account online and, occasionally, from abroad. For example, Bank Austria enables its Unicredit members to open a bank account using a standard request form. Different banks will offer different services, however, so it's best to call the bank directly to discuss your options.
What paperwork is required to open a bank account in Austria?
It's relatively easy to walk into a bank and open a bank account, but you'll need to ensure you have the right documents with you. The types of documents you will need may vary from bank to bank, but you will typically be asked for:
• Proof of identity, such as your passport or driving license
• Proof of your employment
• Proof of residency in the form of a utility bill or a residency registration form
Once these documents have been verified, you'll be able to open an account. There are various types of accounts available, but the two most common are current accounts (Girokonto) and savings accounts (Sparkonto).
With a current account, you should be able to draw money out of both your bank's and other bank's ATMs, transfer money locally and abroad, and make payments by debit and standing order. However, the exact usage of your account, and the terms and conditions applicable, will vary depending upon the type of account you open. These details will be discussed when you're opening your account, and you'll also be given a full list of terms and conditions in your welcome pack, so ensure you take the time to familiarise yourself with these.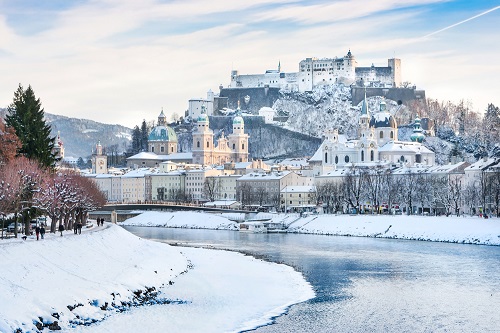 It's relatively easy to walk into a bank and open an account, but make sure you take the right documents with you
Once you've chosen your account type, you'll need to consider account fees. Account fees differ depending upon who you're banking with and the type of account you have. As an example, Bank Austria charges 6-24 EUR per quarter for using their personal accounts. It's important to note that in some instances there will also be an applicable fee for setting up the account and another if you go into your overdraft.
If you'd rather not pay monthly maintenance charges, there are some free bank accounts available in Austria, such as N26, DKB, and ING-Diba. These accounts not only come without monthly maintenance fees, but also often offer free withdrawals within the EU.
Once you've chosen your bank account type, your identification documents will be verified and your card and pin will be sent to you through snail mail. Your card and your pin will arrive separately for security purposes, so don't be alarmed if one takes slightly longer to arrive than the other.