Moving to a new country can be tough, and there's lots to think about, from getting settled in your job to finding a property that's right for you. Nonetheless, if you know what to expect in advance, you may find that you have an easier time of it. This article will outline everything you need to know about opening a bank account in Bahrain.Many expats choose to keep a bank account open in their home country when they travel, but if you're looking to work in Bahrain, then you'll need a local current account. This is because Bahrain has a Wage Protection System (WPS), which was recently introduced to ensure that employers pay their employees' salaries into bank accounts. The WPS is designed to protect employees, and it began rolling out in September 2019. It is intended that the process will be fully rolled out across all companies by September 2020, if not before.
What bank accounts are available to expats?
There are a variety of options available when it comes to banking in Bahrain, as the banks are trustworthy and professional, and they operate both locally and internationally. If you bank with an international bank, such as HSBC, Arab Bank, or Citibank, you may be able to add an international element onto your existing account. However, even if this doesn't apply to you, then don't worry, as there are still numerous local banks available that you can choose from, including Ahli United and the Bank of Bahrain and Kuwait, which are popular among expats.
The best thing to do when looking to open a new bank account is to compare each bank's offerings to see which is the most suitable for you. Some accounts may have minimum spends or transaction fees, or they may dictate that you must have a set amount in your account at all times.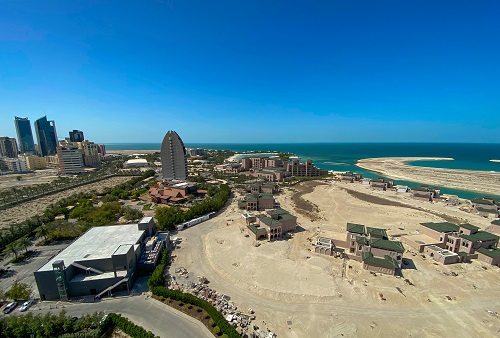 Banks in Bahrain are trustworthy and professional
The banking services offered to expats in Bahrain are relatively standard, and they include direct debits, standings orders, cheque clearances, and credit card repayments. The only difference is that some account types offered by banks have a set amount of transactions that can take place for free each year, after which you may have to pay a fee.
You can open a current account or a savings account. It may be in your best interests to open an account with your employer's bank, as there are often favourable terms for doing so.
Once you've determined which bank and account type is right for you, you'll be required to present documentation in order to open the account. Depending on which bank you're opening the account with, you may be able to submit your documentation online. However, in most cases, you'll be required to visit a branch in person to present your documents and open the account.
Bank accounts in Bahrain typically operate Sunday to Thursday between the hours of 7:30 am and 2 pm. However, opening times can vary, so you'll need to contact the specific bank you're looking at for their standard operating hours.
What documents are needed to open a bank account in Bahrain?
When opening a bank account in Bahrain, you'll be required to show:
• Proof of identity (your passport)
• Proof of residence (a utility bill, such as water or electric)
• Proof of residency (your visa or work permit)
• Bank statements (from your previous bank)
In addition to this, you will require a 'No Objection Certificate' (NOC). This will be given to you by your employer, and the certificate will stipulate that they will pay your salary into a bank account each month. It should also stipulate the salary amount.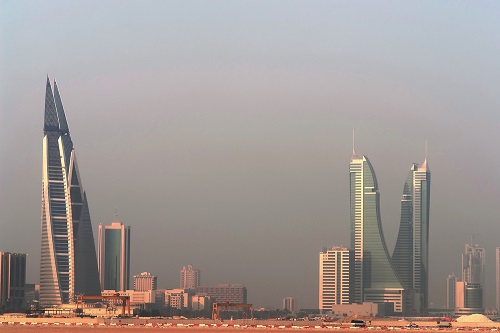 When opening a bank account in Bahrain, you'll need to show a number of documents
If you're not working in Bahrain, but are the travelling spouse of somebody who is, you'll also be able to open your own account, as long as you have the working spouse's permission. This is required, as the spouse will effectively be sponsoring their dependants.
Once the documentation has been verified, your account should be approved and opened. You'll receive a debit card, which can be used to make payments or to withdraw money from local ATMs. A few days later, you should receive your pin.
Tips for opening a bank account in Bahrain
1. Always read the terms and conditions prior to signing anything. This can prevent you from missing key information, such as fees, contract duration, and how to terminate the bank account if it is no longer needed.
2. Always check interest rates. This is relevant not only for savings accounts, but also for if you borrow any money during your time in Bahrain, as interest on repayments can vary.
3. Prior to opening a new bank account, make sure you shop around to see what perks are available. Many banks offer sign-up incentives that include things like free airport lounge use, travel and/or phone insurance, and/or a cash bonus.
4. Choose a bank that has a branch located close to your place of work or residence. This way, if there are any issues, you don't have to travel far to rectify the situation, and you can avoid lengthy phone calls (and being put on hold!).
5. Check out reviews of banks on third-party websites. This will provide an impartial overview of the bank's customer services and wait times, as well as how they operate if there is an issue.
6. Find out when account fees are deducted. For example, are account fees taken at the beginning of each month or at the end of the year? Are service fees billed at the end of the year or at the time the fee is incurred?