If you're planning to live and work in Barbados, a local bank account is essential – after all, nobody wants to face a transaction fee every time they make a purchase or withdrawal. Luckily, opening a bank account as an expat in Barbados is relatively easy, and if you're looking to do so, here's what you need to know.
What banks are available to use as an expat?
There are numerous banks that expats can use, but the best one for you will depend on various factors, including your location and the type of account you will need.
If you bank with a large international bank back home, you may be able to open an international account in Barbados. If you think that you may have this option, it is worth ringing up to check, as if you do then this will make setting up a bank account much easier for you. Banks in Barbados that serve expats include:
• Republic Bank (Formerly Barbados National Bank)
• First Caribbean International (Formerly CIBC First Caribbean)
• First-Citizens Bank
• RBC Royal Bank
Typically, banks in Barbados open between the hours of 8 am and 3 pm, but this does vary between branches. If your local bank isn't open when you need to talk to them, it's worth calling their customer care team, who can often be reached by telephone outside of these hours.
The good news is that, when it comes to choosing an account type, most banks offer similar products, such as current accounts, savings accounts, and investment accounts. This makes it easier to make comparisons and to find the bank that is right for you. Current accounts are the most popular account type among expats, as they offer easy access to personal finances.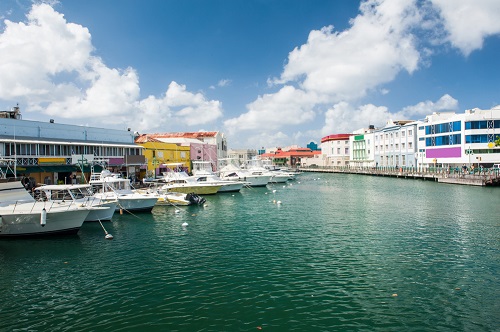 If you bank with a large international bank back home, you may be able to open an international account in Barbados
When you open a current account, you'll receive a debit card and a cheque book, and local transactions and cash withdrawals are usually free of charge. However, this isn't always the case, so make sure that you check the terms and conditions of the account you are interested in.
There are a number of questions you should be prepared to ask when looking to open a bank account in Barbados, including:
• Are there interest fees, and, if so, how much are they?
• Does the bank require a minimum deposit upon opening the account?
• Is the account subject to transaction fees?
• Are cash withdrawals free, or do they have a fee attached?
• Are there any limitations on the account?
• Are there any perks available with the bank account, such as travel or phone insurance?
You'll be presented with a book and a card upon opening an account in Barbados. The types of account available to you will depend on your finances. The most popular option is the basic savings account, as it offers a higher interest rate than a current account. You can also open savings accounts that have even higher interest rates. However, this type of account operates for a fixed term, so if you're looking to make regular withdrawals then it may not be suitable for you.
If you're looking to plan your retirement, and you want to open a bank account in Barbados so that you can move your pension and investments, or so that you can discuss your assets and how best to facilitate the move, then you'll need to speak to either an advisor at the bank or an independent financial advisor.
What paperwork is required to open a bank in Barbados?
Once you've found a bank you like, it's time to open an account. Some banks have online and telephone facilities to help you with this, which can be useful if you're looking to set up an account prior to your move. However, not all banks offer this, especially if you have complex financial circumstances. In such instances, going into a local branch is the better option.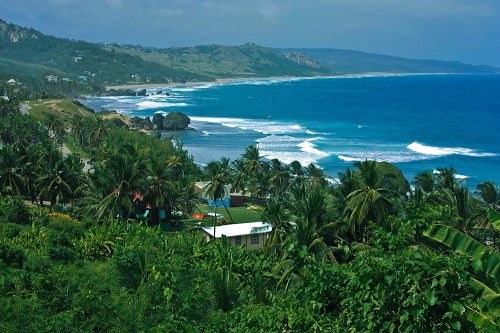 As an expat, you'll be required to provide two different forms of identification
As an expat, you'll be required to provide two different forms of identification. Your passport must be used as one of the forms of identification, and the other can be a drivers' license, a visa document, or a birth certificate.
In addition, you'll need proof of a residential address in Barbados (such as a utility bill for water, electric, or cable) and a reference letter or bank statement from your existing bank. You'll also need to ensure that you have money readily available to transfer into the new account as a deposit. The amount required will depend upon the type of account you're opening and which bank you're banking with. In Barbados, both savings accounts and current accounts require you to make a deposit.
Are there any limits on how you can use bank accounts as an expat?
Once your account is open, you'll be able to use it in the same way you can use a bank back home. For example, with a current account, you can set up direct debits and standing orders, and you can pay your bills via cheque. You can even transfer funds both locally and internationally, although you may incur an additional fee for doing this.
The only restrictions you may face are on the amounts you can withdraw each day. Each bank sets its own daily/monthly limits, which can often be negotiated to suit your personal circumstances.
To withdraw cash, you'll need to use an ATM, which can be found in banks and in shopping centres across the country. It's worth noting that in areas with smaller populations, there are fewer ATMs. So always ensure that you carry enough cash, especially if you will be using public transport services to get around.