In spite of being steeped in history and tradition, the Kingdom of Bahrain is one of the most well-developed, advanced and modernized countries in the Persian Gulf. This archipelago is the ideal destination for anyone who wishes to experience the more liberal side of Arabian lifestyle.For decades now, people from around the globe have made this nation their home, so that they can make use of its earning potential. Apart from its numerous educational, career, business and entrepreneurial opportunities, Bahrain offers its residents a plethora of benefits, which include superior living standards, excellent infrastructure, world-class healthcare, a happening nightlife and a stable economy. It is no wonder that the expat community in this country has reached the sizeable figure of more than 650,000 people.
The local currency of the Kingdom is the Bahraini Dinar (BD) and its cost of living is on par with most nations in North America or Europe. However, the absence of taxation has a significant impact on a person's bank balance as well as their monthly expenditure.
In comparison to the other cities in the Middle East, the cost of living in Bahrain is a lot higher (with the exception of Abu Dhabi and Dubai) and the rising inflation is causing an increase in expenses. In 2016, Bahrain's capital of Manama ranked 71st out of 209 cities in the Mercer Cost of Living Survey. Nevertheless, many residents manage to balance their budgets in such a way that they lead a comfortable life, while putting away at least some amount of their monthly income into a savings account.
When planning your budget, some of the main expenses that you should keep in mind include the following.
Accommodation
Unless you have your own house on this island, rent is likely to be the biggest expense you incur on a monthly basis. The prices are bound to be elevated by high demand, as most foreign nationals are restricted from purchasing property and have no choice but to lease their homes. On the upside, there are numerous housing options all across the Kingdom so you are likely to find something that matches your requirements, as well as your budget.
Like in any other country, some areas tend to be more expensive than others, especially the neighborhoods that have a large expat population. Similarly, newly constructed properties (with all the modern amenities such as a gym, pool and playground) are generally a lot costlier than the older buildings.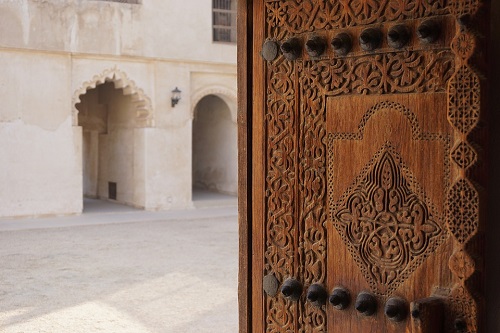 Choose your location carefully to avoid spending too much on rent.
Depending on the size and type of accommodation you choose, your expenditure on rent could be anywhere between BD 500 (US $ 1,325) for a 2-bedroom apartment and BD 1,000 (US$ 2,651) for a villa per month. This amount does not include furniture, appliances or the cost of utilities. The premises may be equipped with air conditioning and a TV satellite; you will be liable to pay the monthly bills if you decide to use them. The cost of furnished housing is at least 25% higher; it may be a lot more, depending on the quality of the furniture and kitchen appliances. Serviced apartments, which include cleaning and laundry facilities, are much more expensive.
While the authorities are doing their best to control rental expenses, most landlords overlook the cap placed on annual increases and quote figures that are extremely high. Unfortunately, there is little that you can do about this as a tenant, except look for other options that are more feasible.
Most of the expats moving to Bahrain for professional purposes negotiate with their employers to have accommodation included as part of their packages. This helps them stay in a comfortable position in spite of the rising rental costs.
Groceries
Food is quite reasonable, especially if you decide to forgo the dining out options and eat at home regularly. The local produce is extremely fresh, healthy and affordable. However, if you plan on including high amounts of imported brands in your diet, your grocery bills will climb. This is why most expats try local alternatives, which are of excellent quality.
Eating out is not expensive in comparison to other places, but you will naturally save a lot more if you choose to cook at home. The price for a basic dinner for two at a reasonable eatery is around BD 15 (US $ 40) but a 3-course meal at a good restaurant, with wine and dessert, is likely to cost twice as much or maybe more. There are numerous fast food joints and small restaurants, which have great food at prices that will not hurt your wallet.
Unlike some other countries in the region, it is possible for the non-Muslim residents in the Kingdom to purchase alcohol from certain licensed establishments, including a few hotels and stores. However, the cost of wines, spirits and even beer is extremely high. Be prepared to pay a lot more for liquor than you do back home. Drinking on a regular basis is bound to increase your expenditure by a huge margin.
Employers are not likely to cover grocery expenses, even for managers.
Utilities
The government of Bahrain has subsidized the cost of basic utilities such as electricity, water and gas. These expenses therefore tend to be much lower than what people pay in Europe and America. The average amount spent on utilities monthly by a family is around BD 150 (US 400).
However, in the height of summer the heat in this country can get unbearable for some people, causing them to leave their air conditioners on all the time, which results in a huge electricity bill. On the other hand, winters in this desert land can be quite harsh too, raising the heating bills for many.
When planning your budget, don't forget to factor in at least another BD 100 (US $ 265) to BD 150 (US 400) per month for telephone, cable and internet expenses. The amount you pay depends on the plan that you choose. Several service providers offer their customers package deals at competitive prices, which can help cut down on expenses considerably.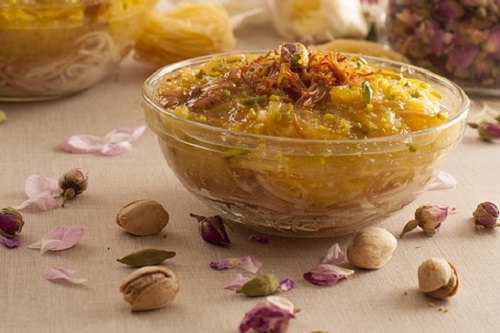 Bahraini cuisine is cheaper than imported food and is very tasty!
Though rare, an allowance for utilities is sometimes included in the salary package for expat managers. Speak with your employers to check if this can be a part of your compensation plan.
Transport
One of the most reasonable aspects of life on this island is the cost of petrol and transportation. Unlike certain countries in Europe and Asia, maintaining a car in Bahrain is quite economical.
Though you can get from one place to another quite easily even if you don't own a vehicle, most people in Bahrain have their own cars. You can purchase a basic model of a mid-range brand new sedan for less than BD 7500 (US 19,884). Since petrol and parking charges are quite reasonable, these expenses will be a small part of your monthly budget.
On the other hand, hiring a car can turn out to be quite expensive, since you will be paying for it on a daily basis. Most people prefer to drive their own vehicles or rely on public transport.
The public transport system in the country is inexpensive but since the network is not very wide, you could spend a fair amount of time waiting. Since the island is quite small, you will rarely be required to travel a long distance to reach your destination. Many expats therefore opt for taxis when required, even though these are a lot more expensive.
The average household expense on travel is around BD 400 (US 1,060). Companies often include a local conveyance allowance for their expat employees.
Education
If you are moving to Bahrain with children, you will need to send them to school or college, depending on their age. Expats are not allowed into public institutions and so your only options are private or international schools. Unfortunately, both these options come at very high costs, adding a major financial strain to families.
The quality of education in Bahrain is very high. Most of the private institutes offer tuition to their students from pre-school right up to their university entrance exams, such as International Baccalaureates and British A Levels. The medium of education may be English or Arabic, depending on the type of school you choose. Many expat students attend private schools since the methods of teaching are on par with international standards but the fees are much lower.
International schools in almost any part of the world tend to be a lot more expensive than the public and private ones, mainly because they use the curriculum of a different country. You will find a number of American, British and Australian schools in the Kingdom. This option is ideal for students who are planning to pursue further studies in a foreign country.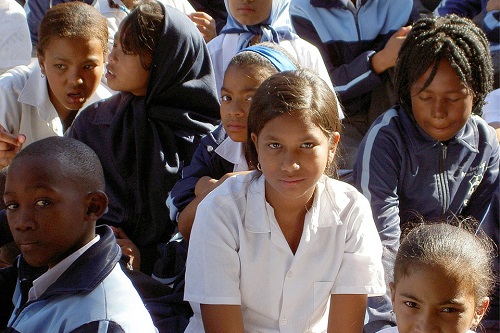 Check whether your employer is willing to cover schooling costs for your children
It is very common for employers to pay the school fees for the children of their expat managers. Check the annual fees of a few schools to get an idea about education costs and negotiate with your employers to include this allowance in your remuneration package.
Healthcare
The Bahraini authorities pride themselves on the progress they have made in the healthcare sector over the last few decades. The island has more doctors and nurses for each resident than any other nation in the Gulf. The wide network of hospitals ensures that you are never too far away from a facility, regardless of your location. Unfortunately, medical care is not free for expats and you will be required to pay for any service that you use.
Public healthcare in the Kingdom is on par with other developed nations and can be used by expats for a nominal fee. The price of medicine on this desert island is more or less the same as most of the other countries in the region.
Private doctors are more expensive, but many believe their services to be of better quality. You are likely to pay around BD 15 (US $ 40) for a short visit to a general practitioner. Specialists' services are much costlier. It is therefore a good idea to have an insurance plan for private healthcare.
Over the last few years the government has been urging businesses to provide their employees with private health insurance. Some foreigners residing in this country get themselves enrolled in a voluntary plan and pay the premiums out of their own pockets.
The amount spent on healthcare is not small and should be factored in when you are planning your monthly living expenses. Check if your employer is willing to offer a private health insurance plan for you and your family.
Personal Care
When planning our monthly expenses, we usually consider the cost of groceries and medicines, but overlook the amount we may spend on toiletries and other hygiene products. Though the price of each item is almost negligible, they can ring up a large total collectively, depending on the brands you use. Moreover, expat packages almost never cover this amount so it is important for you to factor this in beforehand.
Domestic Help
This aspect of Middle Eastern life comes as a surprise to some expats. It is very common for people in Bahrain to have housekeepers, cooks, drivers, nannies, gardeners and security guards. These jobs are generally taken up by other expats from countries such as the Philippines, Indonesia, India, Pakistan and Bangladesh. You will therefore have to think about the costs of their paperwork, in addition to their salaries.
Fortunately, expats moving to this country with their families are often given a special allowance by their employers for domestic help.
To summarize, the cost of living in Bahrain is quite similar to western countries, but the lack of taxation will make things seem more economical. However, the island is more expensive than its immediate neighbors, Qatar and Saudi Arabia. Fortunately, there are several ways in which you can control your expenses, so that you lead a good, comfortable life and manage to save some money every month. Many expats take advantage of this country's high earning potential and get their employers to pay for a major part of their expenses.
Have you lived in Bahrain? Share your experiences in the comments below, or answer the questions here to be featured in an interview.