All those wishing to enter the Kingdom of Bahrain will require a visa of some description, with the exception of citizens belonging to the Gulf Cooperation Council, which includes Kuwait, Oman, Saudi Arabia, and the United Arab Emirates.Some citizens will be eligible for a visa upon arrival, although it is usually advised to obtain your visa in advance. You can obtain the necessary visa online or from your local embassy. It is also strongly advised that you always check the latest updates on your government's website, as well as the Embassy of the Kingdom of Bahrain's website.
Upon arrival in Bahrain, eligible visitors can be issued visas which range from just 24 hours up to 3 months. This will depend on the individual's circumstances and requirements, and will be entirely at the discretion of the immigration officers. On most occasions, you will be asked to produce proof or return or onward travel, and sometimes proof of employment.
You may be required to provide Yellow Fever vaccination certification, so make sure you check on your local government health website prior to arranging travel. Any persons traveling on business will also be required to provide proof of invitation along with their other supporting documents. Journalists or representatives of NGOs visiting Bahrain should get a specific visa before travelling.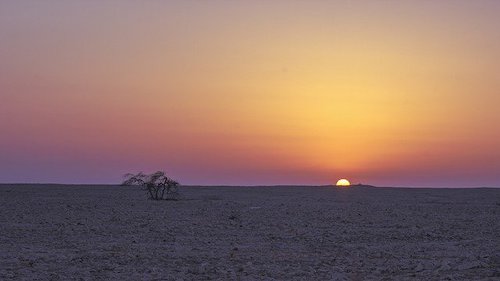 There are different permits and visas available for Bahrain
Another factor that is paramount to your entry into Bahrain is the validity of your passport. You must have a minimum period of 6 months' validity left on your passport from the date you intend to enter Bahrain. You cannot enter Bahrain using most emergency travel documents, but they are accepted for airside transit and for exiting the country. If you lose your passport in Bahrain, you will be allowed to return home or potentially travel onward with your ETD, subject to other countries' entry requirements.
Circumstances that may prohibit you from leaving Bahrain include aspects such as unpaid debts, involvement in legal or court proceedings, being subject to a travel ban, or if you are travelling with a child who is subject to a custody dispute in Bahrain.
Visas
Visas for the Kingdom of Bahrain are classified according to several contributing factors. These include :
• the purpose of your visit
• whether you have sponsorship
• whether you have applied for a "Standard" or "eVisa"
• whether you require a multiple or single entry visa
• country of issue
If you are on a visa which you obtained upon arrival, and you have not overstayed, you may be able to apply for a visa extension whilst in Bahrain. This can be processed at the Nationality Passport and Residence Affairs (NPRA) at the Ministry of Interior.
Tourist Visas
Most commonly used by citizens of the European Union, Australia, Canada, Hong Kong, Japan, New Zealand and the USA.
24-hour, 72-hour and Seven-Day Visas
These visas are mostly designed for business people who will be visiting Bahrain for a short amount of time for business meetings, work events, seminars, and so on. A return ticket is required to obtain this visa.
Visitor Visas
This visa is for other foreign nationals who are not on short work-related trips. This visa is valid for up to a month, but requires sponsorship from a Bahraini national or citizen.
Business Visas
This visa is for business purposes, designed for stays of longer than a week. The visa is valid for up to four weeks. This visa requires an NOC (No Objection Certificate) from a Bahraini sponsor.
Work Visas
This visa is required when a person is taking up semi-permanent or permanent employment in Bahrain. It is valid for 1-2 years.
Family Visas
This is also referred to as a 'residence permit'. This visa is given to family members of workers employed in Bahrain. Family members are not allowed to work on this visa, as they would require an appropriate work visa to do so. Members of the family that are covered by this visa include the spouse of a sponsored employee and their dependent children; it does not cover extended family members.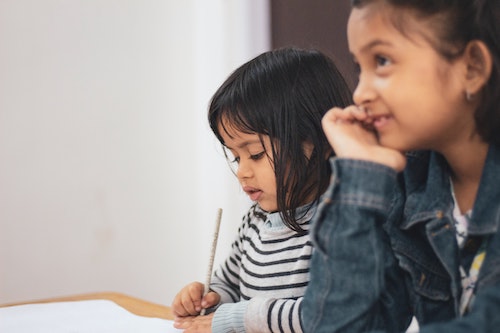 You will need documentation for all family members
Often you will need to produce relevant documentation to make your application, particularly in the case of the family visa, where you will need to get copies of your marriage certificate and the birth certificates of your dependant children.
You will not be able to get a family dependent visa for an unmarried partner. It is also important to note that it is technically still illegal to live with your partner if you are not married. Whilst some people do this and effectively fly under the radar, it can present various problems, such as:
In Middle Eastern countries abiding by Sharia Law, it is usually a criminal offence for unmarried couples to live together. If you are in a country that abdies by Sharia Law, it is applicable to you whether you are a Muslim or not.
As an unmarried couple, you will not be able to obtain a family visa for your partner or your children. Attempting to do so in a country where it is considered illegal may also bring unwanted attention.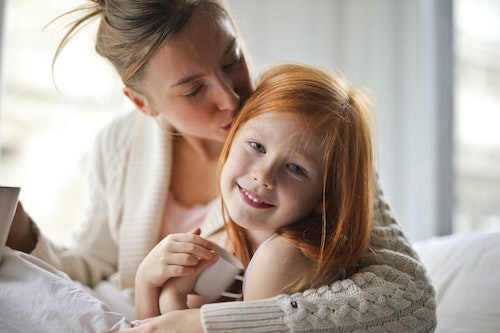 Some countries do not issue birth certificates for children of unmarried parents
Some Middle Eastern countries will not issue a birth certificate if a child is born to unmarried parents, as this is considered "proof" of a relationship outside of marriage, which is illegal. In particularly harsh circumstances, this can result in possible imprisonment or deportation of the mother and child. A child can even be considered as born outside of wedlock if the parents of the child have been married for less than 6 months before the child was born.
Work Permits
All foreigners who wish to live and work in Bahrain will require both a residency visa and a work permit. Most expatriates who move to Bahrain will have already received a job offer. The majority of these will have been recruited from overseas, and the employer will have already dealt with sponsorship and visas on their behalf prior to arrival.
Many make the assumption that you can visit Bahrain on a tourist visa in order to look for a job. However, you cannot get a job in Bahrain without a valid work visa, and in order to get a valid work visa, you need a confirmed offer of employment.
Investor Permits
A two-year Investor Permit is available for shareholders in local Bahraini companies. Once you have obtained an investor permit, it is also possible to obtain a residency visa from the GDIP (General Directorate of Immigration and Passport) through an NOC (No Objection Certificate). The Investor Permit also allows you to act as a sponsor for family members.
Flexi Permits
The Flexi Permit (also known as "The Blue Card") essentially allows you to live freely in Bahrain, and allows you to work in any non-specialised occupation, negating the need for a sponsor. The permit is renewable for a period of one to two years. You can work on your own for any employer on a contractual basis, or have the freedom to work with multiple employers at the same time. You can leave and return to Bahrain whenever you like, providing your residence permit is still valid.
Eligibility includes expatriate employees with terminated or expired work permits (without dependants), and expatriate employees who currently have a case in the courts for unpaid wages. The permit was originally designed to combat the illegal sale of visas on the black market.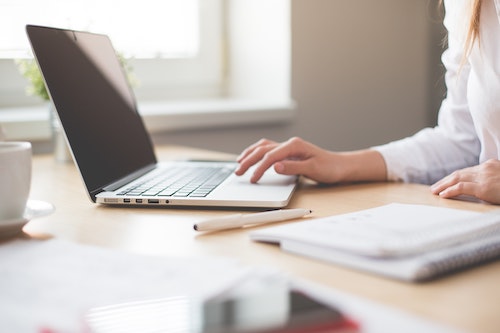 Permits are available if you want to live and work in Bahrain
There are two different types of Flexi Permits. One enables you to work in any non-specialised jobs but excludes work in restaurants, salons, and hotels. The other is specifically designed for hospitality, and allows you to work in restaurants, salons, and hotels subject to a medical test.
Residency
Citizenship and residency differ in Bahrain. You may be granted citizenship upon request if you meet the requirements, such as being a legal resident of Bahrain for a minimum of 25 consecutive years (or 15 consecutive years for Arab nationals), being fluent in Arabic, and owning registered real estate in Bahrain.
Residency is obtained by way of a residency permit for a fixed number of years on a renewable basis for a fee. There are several different types of residency permits for varying lengths of time. Two-year residency permits cost around 200 dinars; five-year permits cost approximately 400 dinars. There is also a 10-year renewable residency permit available for around 600 dinars, available on a self-sponsorship basis for foreign investors, retirees and property owners.
Every foreigner residing in Bahrain will require a residency permit. There are different types depending on your situation; for example, you can apply for residency permits for foreign spouses, and for children born to Bahraini mothers with foreign fathers.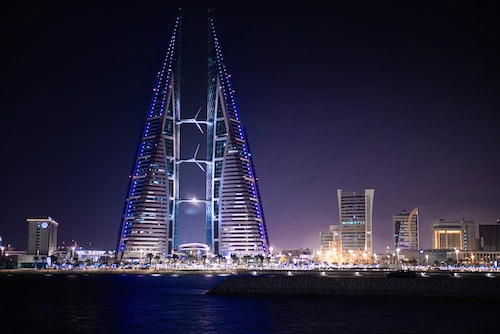 You will need a residency permit to live in Bahrain
In most cases, you will need to go to the office of Nationality, Passport & Residence Affairs in order to make your residency application. Take your supporting documents and applicable fee with you. You will need to take a number, fill out an application form, and then wait for your number to appear on the screen. Go to the relevant counter with your forms, documents and fee for processing.
The documents that are usually required include:
• a 'Service Request' form
• your passport and the passport of your child (if applicable) along with a clear photocopy of the passports
• your valid ID card (even if the application is for your child, as you will be the guarantor) and a photocopy of the ID
• your foreign spouse's passport (if applicable) and a clear photocopy
• your original marriage contract/certificate (if applicable) issued from the legal courts of Bahrain, as well as a clear photocopy of the document
• your birth certificate and your child's or spouse's birth certificate, along with photocopies
You will also need to undergo a medical exam by a qualified doctor, which will involve various blood tests, an ocular test, and a chest x-ray.
Would you like to share your experience of life abroad with other readers? Answer the questions here to be featured in an interview!