The process of moving to Canada and finding a job as an expat is relatively simple providing you meet the criteria for a working visa. Visas for non-nationals are a necessity and divided into subsections, including working holiday and temporary work visas; you may also find that you qualify for the Express Entry Scheme.Additionally, you will need to apply for a Social Insurance Number (SIN) on arrival in Canada; this is a nine-digit number that enables you to work in the country as well as granting individuals access to government schemes and benefits. In order to qualify for a SIN, you will need to provide proof of one of the following:
• work permit issued by Immigration, Refugees and Citizenship Canada (IRCC)
• study permit issued by IRCC that specifically refers to your entitlement to work in Canada alongside the undertaking of your studies
• visitor record issued by IRCC indicating your right to work in Canada
• diplomatic identity card and work authorisation issued by Global Affairs Canada
Canada has two official languages: English and French. To an extent, choosing where to live in this vast country could have an impact on the jobs available to you, although a significant majority of expats will find that English suffices in most states. However, anyone heading to Quebec, in particular, may wish to brush up on their French.
Approximately 75% of Canadians work in the service sector and this is where the majority of available jobs can be found. And there is work to be done and jobs to be filled (British Columbia alone reported a vacancy rate of 3.9% in 2017), though this unfortunately does not make it any easier for expats to be granted permission to work in the country.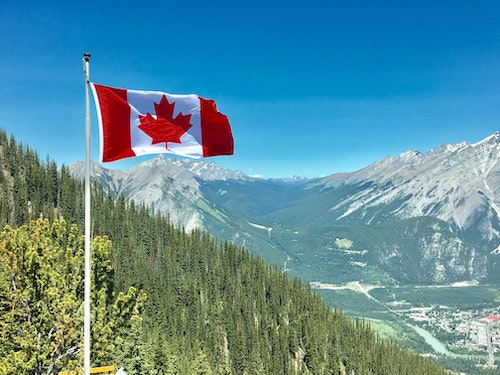 The service industry has the largest number of available jobs
Canada has a list of in-demand occupations which currently exhibits a range of 347 different professions from which expats may find their best fit. You should tailor your CV so that it is clear which type of job you are qualified to apply for.
Your CV, or resume, should be set out in the format that prospective employers will expect; in Canada, this is as follows:
• contact information
• career summary
• work experience
• education and professional development
Failure to adhere to this format could reduce your chances of being shortlisted for interviews, so it is important to alter your CV accordingly. Once your CV is ready to send out, head to job search websites and start applying for relevant work.
When applying for jobs, it is important to do your research and target specific companies in order to make the best first impression and increase your chances of securing gainful employment. Resist the temptation to apply for every job available, particularly if you intend to merely send out identical CVs and covering letters every time – employers do liaise and network and you will look lazy and unprofessional unless you tailor each application to the particular role in question.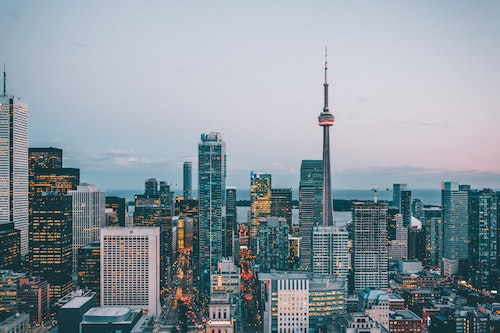 Tailoring your CV and cover letter to individual roles is important
Make full use of the tools available to you, including those online, such as LinkedIn. Employers in Canada regularly use LinkedIn to get a more rounded view of candidates so aim to keep your profile updated and informative to increase your chances of being called to interview.
Take advantage of services such as the Job Bank, Service Canada and any immigrant-serving organisations in your province. These can provide CV writing workshops, information on working in Canada, including details of wages and educational requirements, and will be best-placed to use local knowledge to ably assist you in your job search.
Both networking and working as a volunteer in Canada can increase your job prospects. Networking is useful because it gets your name out there in the field you wish to work in and may lead to being offered an interview for a relevant role before a vacancy has even been advertised.
Volunteering, meanwhile, is a great way of gaining experience of the Canadian workplace as well as enabling you to meet new people and even gain a reference if your CV is lacking one that is pertinent to the job sector in which you would like to work.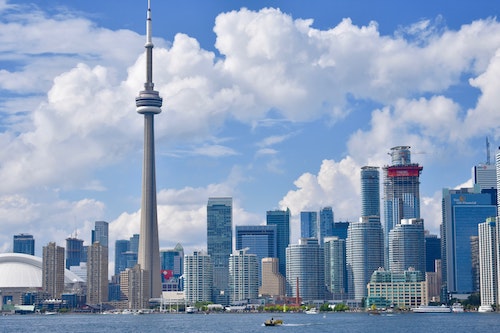 Volunteering can be a good way into a career
Once you are offered a formal interview, the process is rather the same as in the United Kingdom or the USA. The employer seeks to find out how suitable an applicant is for the job role and the interview stage is your chance to demonstrate why you would be the best choice. Build on the foundations you laid in your CV; it is often this document alone that has put you in front of an employer so try not to deviate too much from the information contained within it.
If you are still struggling to find work, look for a mentor. Many Canadian business owners offer free advice and training to expats settling in Canada. Search for a mentor via local organisations such as Immigration Services of Nova Scotia (ISANS).
If you intend to start your own business in Canada, you will need a detailed business plan and sufficient funds with which to implement said plan. To learn more about setting up businesses in Canada, contact an immigrant-serving organisation.
Would you like to share your experience of life abroad with other readers? Answer the questions here to be featured in an interview!