Note: This article assumes a normal state of affairs and cannot predict future developments concerning the COVID-19 coronavirus. As long as the coronavirus crisis continues, always check official government guidance before travelling.The best way to keep health insurance costs low is to join the national health insurance (NHI) scheme, which is mandatory for anyone living in the country for more than six months. The NHI covers from 50% to 80% of your medical costs, including medical check-ups, most day-to-day and emergency medical procedures, prescription medication, and traditional medicine, such as acupuncture. Doctors and specialists will claim most of the costs of a consultation from the NHI, though expats will have to pay a portion of the costs.
If your employer has more than five employees, then it is required by law that they provide you with health insurance, and they will pay half of their expat employees' monthly premiums. The other half is paid by the employees themselves. There is a slightly different arrangement for Korean nationals. The level of premiums is determined in the same way as taxes, on a sliding scale based on salary. You can generally expect about 30% of your gross monthly salary to go towards health insurance.
Make sure, however, that you have been signed up for the NHI. The employer's only duty is to ensure that you have insurance. It is not unknown for expats to be signed up to private insurers with limited schemes and to find that they are paying more than 50%, or even all, of their premiums. As these plans usually only cover expenses in the case of accidental injury, expats will find themselves under-insured for routine medical treatment. When you start a new job in South Korea, check your company's health insurance policy thoroughly.
Under the NHI, you can choose your own healthcare provider and facility. If your employer or insurer dictates which provider and/or facility you must use, then double check that you really are registered with the NHI.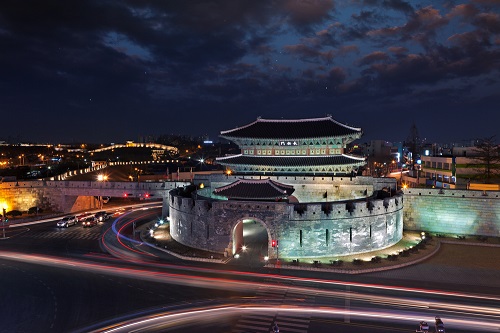 Under the NHI in South Korea, you can choose your own healthcare provider and facility
Note that non-Korean nationals cannot sign up for the NHI before they have received an alien registration card (ARC). This can usually take at least a month, so before you arrive in the country, you should ensure you have adequate private insurance to cover you for this period.
Expats working as independent contractors, or for companies with less than five employees, are responsible for enrolling themselves. You do this by taking your ARC, your passport, and your application form to your nearest immigration office. Premiums for self-employed contributions are based on the insured individual's income and property.
If you only need healthcare for common illnesses, day-to-day procedures, and emergency treatment, then the NHI will be perfectly adequate for your needs. However, there are cases that the NHI does not cover. For example, it does not cover you if you are travelling outside Korea. For this, you will need your own travel insurance or a private policy that covers you outside the country. It also doesn't cover elective procedures, and neither does it cover some severe or pre-existing illnesses, such as cancer. If you suffer from one of these, you will need to sign up for a private healthcare plan.
It is worth bearing in mind that people who need frequent medical care may find that a private healthcare plan is the most cost effective option in the long run, because of the accumulated cost of co-payments. Private insurance will not reduce the cost of medical procedures, but it will cover – or at least partially subsidise – the out-of-pocket co-payment of between 20% and 50% that you need to make under the NHI. Many Koreans and expats sign up for chronic illness plans to guard against these extra or uncovered costs.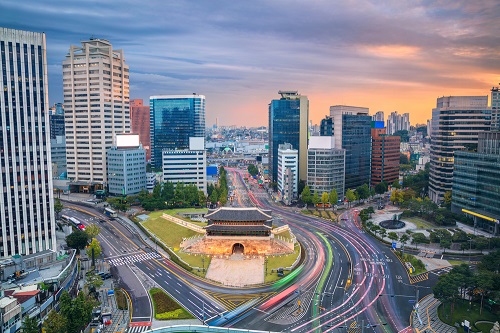 Expats in South Korea who need frequent medical care may want to consider getting a private healthcare plan
A typical private health insurance scheme in South Korea will cost about as much again as your NHI premiums – in the region of 114,000 won (£75). With private providers, you can select the type of health insurance plan that meets your individual needs. Private health insurance may also provide more comprehensive cover than the NHI, with a wider range of private facilities available, and have shorter waiting times for specialist procedures. You may be able to insure yourself for specific treatments that the NHI will not cover, or to supplement the NHI's provision for more routine care.
You are the one best acquainted with what you are likely to require. Choose your plan carefully, after thoroughly looking through the choices available, to be sure that you are paying for exactly what you need, or are likely to need, and not for any unnecessary or unlikely eventualities.
One of the largest South Korean providers is DB Insurance. International providers for health insurance include AXA, Allianz, Cigna, and Expat Financial. Brokers like Pacific Prime or AOC will help you compare providers.