There can't be many countries which share the following curious quirk with Bahrain. A 2010 census showed more than half of the country's 1.2 million population were foreign nationals. The survey showed that for 568,000 Bahrainis, 666,000 people were born outside of the country.At a time when many Middle Eastern countries are making it harder for expats to move, settle and do business within their borders, Bahrain is touted as the most welcoming place on earth.
Internations.org reports that the Bahraini capital, Manama, is the easiest place in the world to settle. The small island kingdom punches well above its weight, offering expats a warm welcome.
A massive 92 percent of respondents reported that it was easy to live and work in the country without any Arabic language skills, while 84 percent say that the local people are friendly and welcoming to migrants.
The relative ease and low cost of firstly finding accommodation and secondly setting up in the country is also a big draw for expats, and these factors are further complimented by the generous wages offered in Bahrain.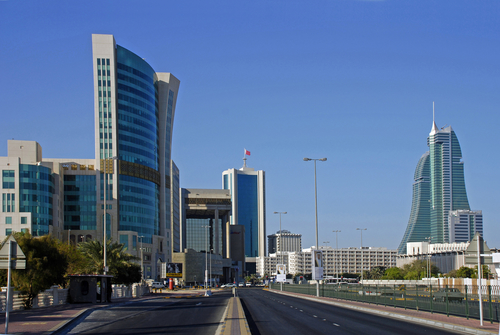 Manama is one of the best cities in the world for expat incomes
Salaries in Bahrain are higher than the global average, with Manama being ranked the fourth highest city in the world for income. The Internations survey shows that expats in the city are twice as likely to have a household income of USD$200,000 more than expats in other countries.
It's not just the cash that attracts migrants to Bahrain. The culture is also a lot friendlier than some other Gulf states.
Irishman Gavin Lawlor has been in Manama for 16 years. He told Irishtimes.com what kept him settled on the island.
"The people are very friendly here," he said. "It's not uncommon for expats to have close Bahraini friends, which is quite unique for the Arabian Gulf. There is a large expat community too and close lifetime friendships are forged."
Unlike some of its conservative neighbours, Bahrain is tolerant of other religions and accommodating to Westerners. "Women do not need to cover up here; they probably have more rights in Bahrain than in any other Gulf State," says Lawlor. "Several government ministers are female. Alcohol and pork products are widely available."
Aside from the availability of bacon and beer, one of the factors that make life easier for expats in Bahrain is the country's move toward eGovernment. This has made it easier for natives and expats alike to perform administrative tasks, apply for work permits and get hospital treatment.
The omni-present Central Population Registry (CPR) card used to fulfil many of these functions, becoming an expat's passport into Bahraini life. Under a new initiative, the CPR card will be replaced by a new generation of Smart Cards that will even act as a driving licence.
The idea is to combine as many services under one scheme as possible, ensuring a minimum of fuss when it comes to booking appointments at government offices, paying water bills or traffic fines, booking driving lessons and processing work permit applications.
The cards come with a unique ID number that enable Bahraini people and expats alike to use the state's one-stop shop website Bahrain.bh. The website currently processes 11,000 appointment requests a month, including fast tracking of paperwork.
The list of services available through the online hub is long and rapidly expanding, making the business of government much more efficient and life easier for citizens and residents. However, in order to make the most of these services, an ID card is required to login and link information between services.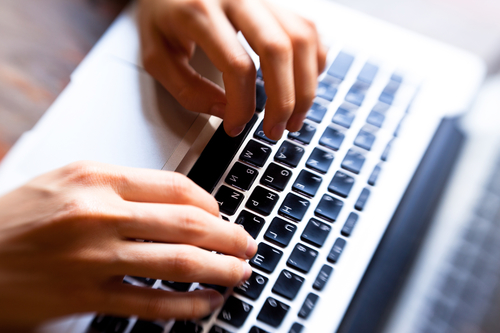 Bahrain is increasingly moving towards online applications
True to its e-ambitions, Bahrain has even taken the CPR and Smart Card applications online. While it is still possible to submit paper forms, expats will find it easier to submit electronic requests before they even enter the country.
Expats will need to have an employer sponsor them for a work visa and to do the heavy lifting of submitting work permit applications beforehand.
The typical situation for expat families is that one member holds the work visa and the rest are all included as 'escorts' or dependents. An online application gathers a lot of the required information and books a physical appointment at Central Informatics Information (CIO). The appointment takes approximately two hours.
It's not uncommon for expat forums to bemoan the lack of a CPR card as so much of Bahraini life is simplified by having one, but the most common hiccup is in fact not having the right working visa. Tourist visas don't grant expats the right to work in Bahrain, although some expats have reported their new employers insist that they start work on a tourist visa before a work visa is granted.
Once a work visa is secured, employers should supply you with a supporting letter for your dependents. Everyone will need to go through a medical check-up at an approved Bahraini clinic, which is not always the most welcoming start to your time in the country.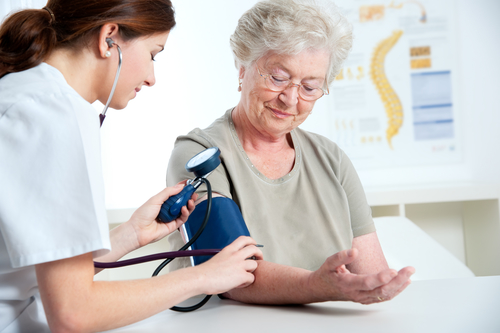 You will need to go through a medical check-up when you arrive
Once all visas are in hand, it's easy for all the CPR cards to be requested using the online process to submit documents and book the appointment. All that's needed is the work visa holder's passport, the employer's letter supporting the dependents, marriage and birth certificates and USD$2.65 per applicant.
Cards are typically ready in three days, although this might slow down over Ramadan. The standard CPR card will suffice for most expats, but the advanced Smart card offers an increased number of features for USD$26.5 per card.
The enhanced Smartcard can hold medical information such as vaccination history and even offer secure links to medical records. It speeds up processing at borders and it is rumoured that it will be able to offer e-wallet services in the future.
Have you lived in Bahrain? Share your experiences in the comments below, or answer the questions here to be featured in an interview!