Brexit: it's been the topic on everyone's minds ever since Article 50 was triggered by Theresa May on March 29th, 2017. As the UK's date to leave the European Union (EU) draws closer, speculation over what will happen with regards to trade, healthcare and visa agreements rages on.While nothing has yet been confirmed, countries are readying themselves for the process with contingency plans. France is leading the way, with their senate publishing a draft law outlining what will happen in the event of a hard or 'no deal' Brexit.
This draft law was created to set out expectations with regards to potential legal changes for British citizens living in France, and covers everything from residency and employment to access to French services, such as healthcare.
French officials have already promised that people who currently have residency in France will have their status honoured with the withdrawal agreement, so the following proposed changes refer to those living and working in the country as expats, and not those who have been granted residency.
What Brexit Could Mean For Visa Requirements
Nathalie Loiseau, France's Europe minister, has already stressed that there are a variety of uncertainties remaining ahead of Britain's scheduled departure and that the proposed legislation is subject to change. However, one of the standout clauses of the draft legislation was that in the event of a hard Brexit, UK nationals may be deemed third-nation citizens. This would mean that in order to stay in France for more than three months, such people would be obliged to obtain a visa and a residency permit known as Carte de Séjour.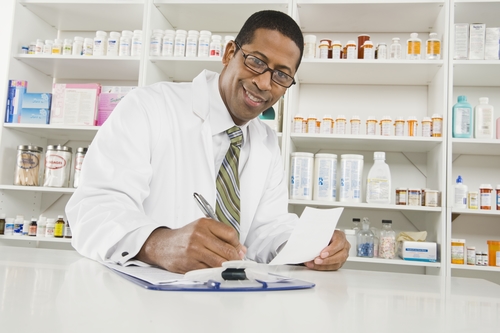 British expats might not be able to hold certain positions after Brexit
This change of status would have a knock-on effect for those who have a work contract with a French employer. It's rumoured that UK nationals may not be able to hold certain positions, such as doctor or pharmacist, if such posts require a qualification from the EU. This may also affect job opportunities where it is stated that there is a requirement to be a national from a country in the EU or European Economic Area (EEA).
The employers of anybody who is already working or hoping to work in France would need to produce a document authorising them to do so. Employees would also need to obtain a work permit, to ensure that both themselves and their employers are not violating the Code du Travail, and so avoid being taken to court.
This could then go on to affect a person's access to the French social security system. Social security currently covers maternity, paternity, family benefits and sickness, under a compulsory scheme which is predominantly financed by employer and employee contributions and taxes, which are deducted from earnings.
However, a new legislation could mean changes to who is eligible, and how much is required as a contribution. So if you're based in France and have been considering applying for residency, perhaps now is the time!
Self-Sufficiency After Brexit
The draft legislation has stated that any retirees who are planning on moving to France post-Brexit will need to be able to obtain a visa which permits them to move to the country for a prolonged period of time. They'll also need to be able to support themselves, and to provide evidence that they are able to do this. This can be done in a variety of ways, including bank statements, income reports or a drawdown on a capital sum.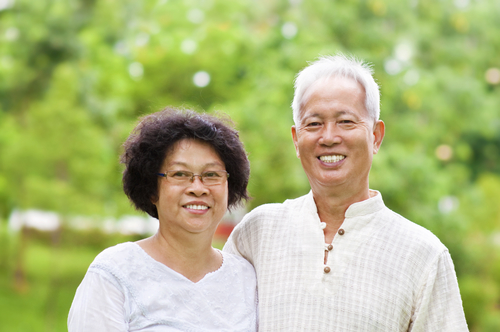 Retirees will have different requirements after Brexit
In addition, you'll need to have medical coverage, either by way of private health insurance or the French state. This is because the current S1 form, which provides a route to obtaining healthcare provisions on the same basis as a French national, could be closed if EU social security regulations no longer apply.
What Brexit Could Mean For Financial Passports
The Financial Conduct Authority (FCA) in the UK has set out a range of temporary permissions to enable EU and EEA firms to enter the UK with their passports. The Financial Policy Committee has noted the possibility of insurance and derivative contracts being undermined, but this has not currently been reciprocated by states within the EU.
The draft law is still uncertain on what would happen with regards to financial passports. It signalled intentions to examine potential issues and amend French law. It also suggested that there's a chance that British financial institutions could lose their European passports, but then went on to say that given the "unusual situation", measures may be introduced to ensure that there are no delays with regards to financial transfers. The uncertainty in this area may continue until a finalised exit plan has been put into place.
Perhaps the most prominent takeaway from the proposed changes is the draft law which states that the French government will: "take appropriate measures regarding the situation of UK citizens in France. It will take account of the status the UK gives our citizens on its territory."
Loiseau went on to confirm this, saying: "We want to reach the best situation possible with a view to working in a spirit of parallelism and reciprocity between the status we'll give UK residents in France and the status given to EU citizens in the UK." So assuming the UK creates equally beneficial opportunities for its French, everything should be ok for those living in France!