With no income, witholding or capital gains tax, Bahrain is a popular choice for expats seeking employment: it has been ranked as one of the best places in the Middle East for expats. However, it is a competitive working environment and you will also need sponsorship to be able to work in the country.Usually, expats will be recruited from abroad and will thus be sponsored for both a visa and a work permit by their employer before entering Bahrain. The Ministry of Foreign Affairs suggests that Employers process necessary documents with the Labour Market Regulatory Authority prior to the arrival of any employees and dependents.
You will need sponsorship before moving – you will need a job offer before you can apply for a work visa. You must supply the following documents:
• visa application form
• passport
• passport size photograph
• Sponsorship Letter: a letter of employment indicating your employer's name/organization, commercial registration number, employee's capacity, salary, contract duration, employee's name, birth date and nationality
• copy of your contract
• health record from an authorised clinic
• BD100 (USD$50) fee
Your sponsor is responsible for you throughout your time in Bahrain and will need to complete any paperwork on your behalf, in addition to finding you accommodation.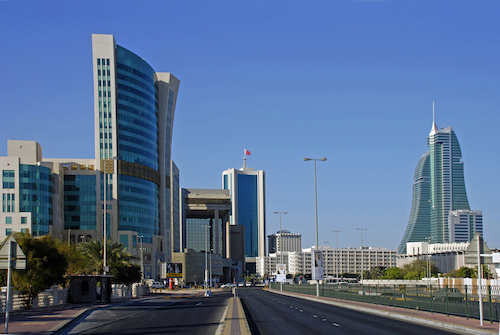 You will need a sponsor if you want to work in Bahrain
Note that there have been a number of scams in which expats have been promised jobs that do not exist by agencies which are basically the front for cons (and which charge a fee), so check out any offers of employment as carefully as you can.
Bahrain's Economic Development Board offers an investor facilitation service to first-time investors who intend to set up a business in Bahrain.
This oil rich nation has recently seen falling oil prices and this has had an impact on employment. Therefore the government is seeking to employ locals rather than overseas nationals in order to cut down unemployment. It has also imposed higher corporate costs on hiring overseas staff.
The Ministries of Labour and Social Affairs can also impose work quotas on companies to limit the number of foreign hires but some companies get round this by putting a different job title on your work visa.
Bahrain has started to focus more on the service and tourism sectors (the service sector comprises around 53% of the country's GDP). Bahrain is also a major centre of Islamic banking.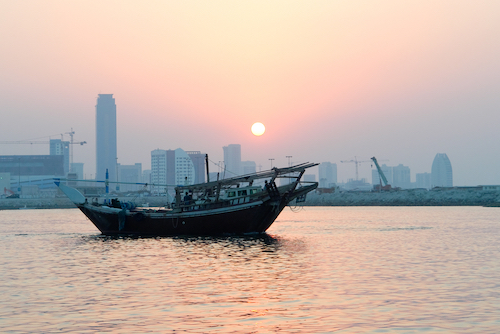 Bahrain's tourism sector is growing
The industrial sector still constitutes about 47% of the Bahraini GDP, and employs nearly 80% of people working in the country, however, so if this is your area of expertise, you may find yourself still in demand. Healthcare and education are also sectors which employ foreign personnel.
Working hours vary but are usually between 40 – 48 hours per week, running from around 8.30-9.00 a.m. to 5.30-6 p.m. Since Bahrain is an Islamic country, working hours may be reduced to 6 hours per day during Ramadan, but this may only apply to Islamic staff.
Friday is a traditional day for prayer, so you will find that your 'weekend' is either Thursday/Friday or Friday/Saturday (some international companies prefer the latter, since Thursday is a working day in the rest of the world).
You should have a minimum of 30 days of annual leave, as well as 55 days of sick leave (only part of this is paid, however: 20 days of this will be without pay). If you become pregnant, you will be entitled to 60 days of fully paid maternity leave, before and after the birth, although you will need to produce a medical certificate. You may also have allowance for some additional time off to care for the child up until one year of age. Fathers are only entitled to one day's paternity leave, however.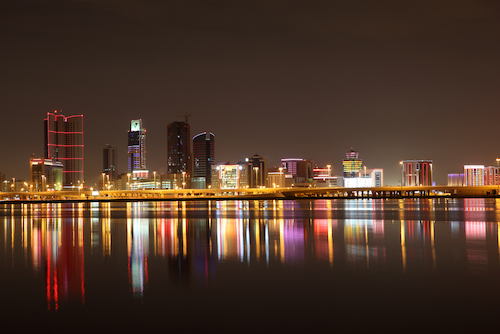 There is only one day of paternity leave allowed in Bahrain
You will almost certainly have to sign a contract, usually for up to 1-2 years, and this may be in Arabic, so check that you can have a version in your native language. Check, too, whether your company issues an end-of-contract payment. Some countries also have an agreement with Bahrain to limit double taxation, so check if your home nation is signed up to this.
You will be covered under Bahraini Labour Law whether you are full or part time, and whether or not you are an expat.
Your spouse will need a separate work permit. It is not uncommon for spouses to take on part time work, although most employees recruited into the country are full time. Local agencies are well placed to find part time work for your spouse. Bar work, administrative work, nursing, and courier work, to name but a few, provide part time work in the region.
Job Vacancies
You can make speculative applications to companies in Bahrain, but you are more likely to go through a headhunter or an agency: managerial positions are usually sourced via London or New York, with manual labor agencies being more commonplace in Asia.
There are a number of exhibitions and expos for recruiting in Bahrain, mainly in the country itself, but you might also look for international jobs fairs in the UK or USA. You can also look for jobs directly online on local jobs boards, approach companies directly if you know the sector, or apply through a recruitment agency.
Applying For A Job
A comprehensive resume and covering letter should be acceptable when applying for a job, but you might want to run any headings past an Arabic translator. If you are applying through a recruitment agency, they should be able to advise you.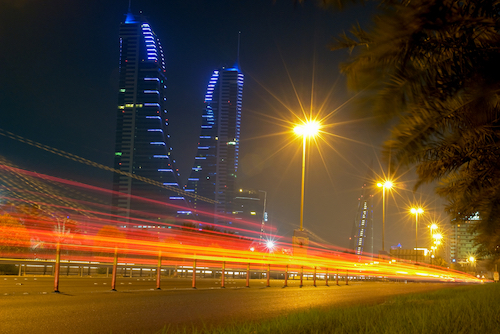 Employers are not allowed to unfairly discriminate against candidates
Employers are legally prevented from discriminating against candidates on the grounds of ethnicity, sex, language, religion and belief.
Women are permitted to work on Bahrain and are found in all sectors, but make sure that you are familiar with local customs with regard to modesty in dress, for example.
Qualifications And Training
Many recruitment agencies for the region specialize in certain sectors (for example, medicine or accounting) and will be able to advise you with regard to any need for qualifications or training. It is advisable to have any diplomas or certificates apostilled and you may need to have a list of your qualifications translated into Arabic.
Would you like to share your experience of life abroad with other readers? Answer the questions here to be featured in an interview!