The beautiful island of Barbados is an enticing prospect for expats seeking work. Due to the popularity of the island as a destination, competition for employment is quite stiff, but a range of jobs are to be found, including many in the tourism and hospitality sectors – the island is a popular tourist destination, too.The island's official language is English, so if this is your native tongue, you are off to a good start in seeking employment here. We will look at some of your options and the legal requirements below.
Applying for a work permit here is not a simple process. Your employer will need to put an application in for you. For a short term work permit, up to 11 months, you will need to supply the following documents:
• a detailed cover letter from your potential employer
• C-3 Application form (in duplicate)
• 4 passport-sized photos
• Certificate of Character from the police of each country in which you have lived for at least 6 months in the past 3 years (if you are coming from the UK, this will be a DBS check within the last 3 months)
• a copy of the bio-data page of your passport
If you wish to apply for a longer term work permit, for up to 3 years, you will need to supply the above and in addition you will need to send in:
• C1/C2 work permit forms
• a medical form including external X-rays
• 2 character references
• evidence of your qualifications
• a detailed cover letter from your potential employer outlining the nature of the business, the period of time in which you will be employed, your category of employment and the reason for the request
If you are planning to set up your own business, you may also be asked for proof of any investment funds and a copy of your Articles of Incorporation.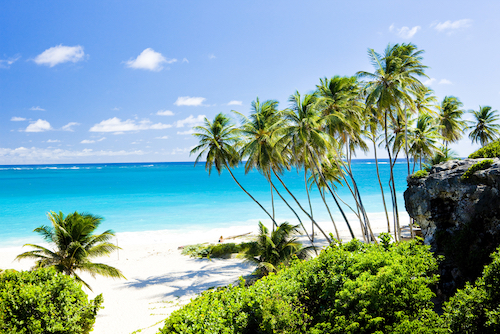 Getting a work visa for Barbados is not straightforward
Employers will need to show the government that they are trying to hire locals, particularly young people since the island's youth unemployment rate is currently high, so in the case of applications for long term permits, they must prove that no-one else can do a prospective job as well as yourself.
There are a wide range of job vacancies in Barbados and educational standards on the island, which follows a British model of education, are high. The island does not therefore suffer from significant skills shortages. It has a high rate of youth unemployment, and thus a lot of casual vacancies are given to locals.
Working hours usually run from 35 – 40 hours per week, typically 8 a.m. – 4 p.m. and there are 12 national holidays.
The Barbados minimum wage is currently BBD$6.25 (USD$3.13) per hour.
The average gross salary in Barbados is currently estimated to be BBD$67,086 (USD$33,543) with an average net salary of BBD$52,132 (USD$26,066).
Note that short term work in Barbados is often seasonal and casual work may be hard to find due to the emphasis on providing employment to locals.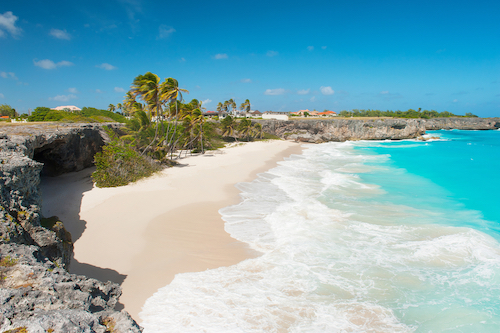 Barbados has a strong focus on providing employment to locals over expats
If you are working in the country and become pregnant, you will be eligible for paid maternity leave, currently set at 3 months (local organisations have been calling for this to be extended, however). There have also been calls for fathers to have 2 weeks of paid paternity leave.
The Employment Rights Act of Barbados also stipulates rates of redundancy packages for longer term employees.
Your spouse will be able to work if they have a separate work permit. If you bring your spouse with you on your own visa, you may find that they have a right to reside but not to work and must thus apply for their own work permit.
Job Vacancies
It is possible to make speculative applications: your best advice is to obtain short term accommodation on the island and start applying for work as soon as you arrive. Make sure you have enough funds to support you in the interim, as short term work can be difficult to find.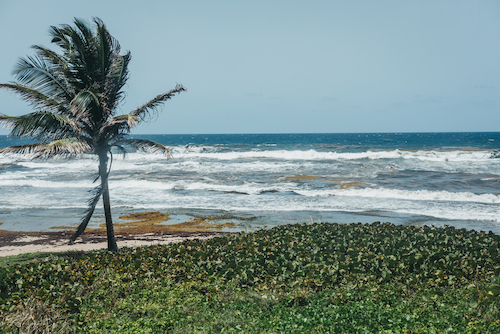 There are local and international job fairs serving Barbados
There are job fairs, both local and international, which relate to Barbados: check on Google for details. 'JOBS – Barbados and the Eastern Caribbean' also have a Facebook page which highlights vacancies and there are a number of online sites which feature vacancies across the Caribbean. You can also check the local press.
Applying For A Job
A standard single page CV and covering letter should be sufficient. Barbados has a number of local employment agencies and they will be able to advise you on any specific issues with regard to formatting.
Employment discrimination laws seek to prevent discrimination based on race, sex, religion, national origin, physical disability, and age by employers. However, note that currently, the legislation covering discrimination law in Barbados is not as yet up to speed with some other developed nations.
Employers are not prohibited from discriminating against LGBT employees and this may also arise at the interview stage. LGBT rights groups are currently campaigning for a greater degree of understanding under law in Barbados.
Qualifications And Training
The need for qualifications will depend on the sector in which you are planning to work, but some professions require a range of qualifications which are analogous to those held in the UK. If you intend to work in nursing, for example, you will need a Bachelor's Degree in General Nursing or an Associate Degree in Nursing and an RN Licence from the Barbados Nursing Council, as well as relevant experience.
Similarly, if you plan to teach in one of Barbados' international schools, you will need a teaching qualification. A TEFL certificate is not a big advantage here, however, as the country's official language is English.
Would you like to share your experience of life abroad with other readers? Answer the questions here to be featured in an interview!