Belize is an appealing option for expats. Its first language is English, closely followed by Spanish, and it is a local nexus, with low-cost flights to a variety of American destinations on both south and north continents. It has a reputation as being a good place to set up a business. Tourism and agriculture are the main industries, with most high-end tourism businesses owned by non-nationals. We will take a look below at some options for you, whether you want to set up your own business or work for a local company.Like many countries with a high rate of unemployment, Belize prioritises jobs for locals, so any prospective employer will need to prove that they were unable to fill a post with a local resident. Tour guides, snorkeling and diving instructors must be local. Expats have reported difficulty in finding casual labor as a result.
If you want to work for a local company, rather than setting up on your own, you will need a work permit: it is illegal to work without one (unless you have permanent residency in the country). Permits last for a year and are not renewable – you or your employer will have to re-apply. Obtaining a work permit is not a straightforward process. The work permit itself will be issued to your employer rather than yourself, and you will need to submit the following documents:
• passport + photocopy
• 3 passport sized photos
• bank statement
• employment letter if you have an employer already
• Registration/Trade License of Business if you are self employed
• sponsor's letter from your employer
• $20.00bz postage stamps
• police record (6 months validity)
• three job advertisement clippings from local newspaper (this is to show that your employer has advertised the job locally and made an effort to employ non-foreign nationals)
• proof of qualifications
• letter of recommendations in support of applications from the relevant ministry and local organization concerned with category of employment
You will also need to pay an administration fee of BZD25 (USD$12.42).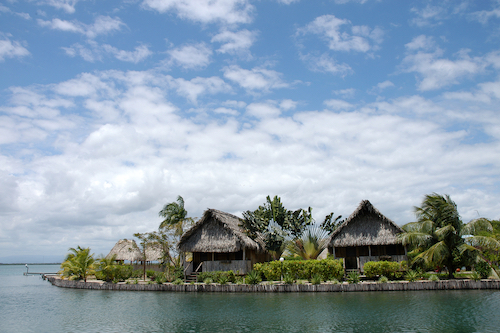 Work permits in Belize are hard to acquire
If you want to set up your own company, then note that according to the BELTRAIDE association, foreigners cannot own or operate a business unless it is first registered under the Business Name Act or the Companies Act, so make sure you get thorough legal advice before you begin the process.
It is generally considered easier to obtain a work permit for self employment, but you will still need to submit quite a lot of paperwork. However, many expats do navigate the bureaucracy successfully and are running yoga studios, organic farming operations, wine and coffee businesses, or simply working online for employers overseas.
Finding casual work in Belize is difficult, because of the legal requirement that employers hire local workers. Many expats prefer to find a niche in a particular sector and set up their own businesses.
If this is the case with you, then note that the government offers a variety of benefits to businesses who create jobs for local citizens and who contribute to the local economy. Because Belize is a tax haven, the incorporation process is also quite quick, and organisations in the country are used to dealing with expats. You will find that your entrepreneurship is encouraged.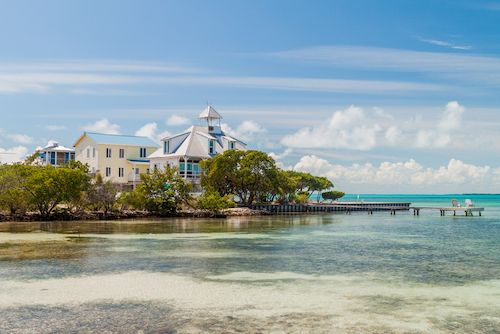 Self-employment is a popular option in Belize
With regard to shortages in skills, Belize is currently lacking a wide range of technical skills, from nursing and childcare, to computer repair, marine technology and heavy duty equipment operation. The government is currently training locals in IT and tourism. Some of these sectors allow for entrepreneurship, but if you have a particular skill or profession, and prefer to work for someone else, it is worth checking with online jobs boards in Belize or an employment agency.
Typical working hours will vary slightly but usually are from 8 a.m. – 12 p.m. and 1 p.m. – 5 p.m. Government offices close at 4 p.m. on Fridays. A typical working week consists of 45 hours or 6 days. Legally, if you work more than 45 hours you will be eligible for overtime.
Workers are entitled to take Belize's 13 public holidays off, with an additional 2 weeks' holiday.
Maternity Allowance is paid weekly for a maximum period of 14 weeks, assuming that you have been working for your employer for a specified period of time.
The minimum wage in Belize is currently BZ$3.30 an hour ($1.65).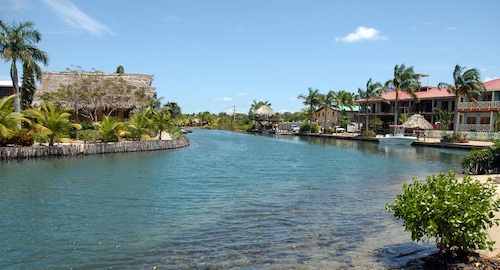 Your spouse will need to have their own work permit
Your spouse will be able to work if they have a separate work permit, but the provisos above also apply to your spouse (difficulty in finding part time casual work, for example).
Job Vacancies
You can make speculative applications to companies in Belize.
There are a number of job fairs in Belize and BELTRAIDE runs an annual fair highlighting job vacancies and opportunities for investors. You can also check jobs boards online.
Applying For A Job
You should have no problems with a standard single or double page CV, as long as it gives details of your qualifications and experience. If you are applying through an employment agency, check with them if there is anything specific that you need to include. Otherwise, the bulk of the bureaucracy around your job application will relate to obtaining a work permit, as above.
The constitution of Belize protects workers from discrimination, however the law does not explicitly prohibit discrimination in employment with respect to disability, sexual orientation, or gender identity, and there have been reports that in practice the law is not always applied, for example in the case of members of the LGBT community who have experienced discrimination in the workplace on the basis of their sexuality.
Qualifications And Training
If you are highly qualified or have substantial experience, for instance in the manufacturing, technical or engineering sector, then you should be well placed for finding work in Belize. You can check with jobs agencies or directly with an employer to ensure that your qualifications are commensurate with local standards, and you may need to get any certificates or diplomas apostilled.
Would you like to share your experience of life abroad with other readers? Answer the questions here to be featured in an interview!