With many varying landscapes, including sparse countryside and some of the world's most vibrant cities, the US offers something for everyone. However, it can be a difficult country to gain entry to for work purposes, due to its stringent visa requirements and firm stance on immigration.There are a range of visas available for certain categories of individual, which you will need to research in order to find the best fit for you and your circumstances. It is beneficial to have sponsorship from an employer, though being able to secure this can be tricky. The easiest way to gain a US work visa is to find a job within a multi-national corporation and request a transfer to their US branch – the L-1 visa is ideal for this type of negotiation.
Employers looking to fill specific vacancies can apply for H-category visas. These include H-1, for professionals, and H-2B, which is a temporary visa for skilled seasonal workers such as skiing instructors. These visas are limited in number and may only be applied for by the employer rather than an individual.
UK citizens are part of the Visa Waiver Program (VWP), which means that individuals can travel to the US for short holidays. If you wish to stay longer than a short holiday, you can apply for a non-immigrant visa, which entitles you to stay for a long vacation, summer job or educational purpose, but is not a permanent residential visa. To live and work permanently in the US, you will need an immigrant visa; you will also need to apply for a Green Card.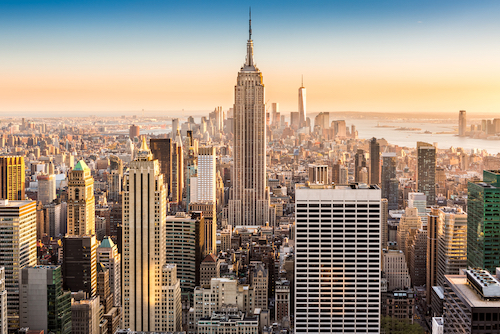 Levels of unemployment are decreasing
Unemployment is currently lower than in previous years and some industries expect to see significant growth over the coming decade; these include manufacturing and healthcare. However, the job market is still very competitive and international graduates often struggle to secure jobs over their American counterparts.
Job Vacancies
You will need to apply for jobs before entry to the US, due to the strict visa requirements. Those with specialist skills and qualifications may find it easier to secure employment sponsorship.
Your first step is to select the cities or states you would like to work in. To do this, you can research areas where your profession is most needed and regions that you would most like to live in and cross-reference. Consider the cost of living, healthcare facilities, schools, places of worship and available housing to find an area that best suits your requirements.
Applying For A Job
Once you have found several areas you would be happy to reside in, start applying for available relevant jobs. The US application process is similar to that in the UK. Most job vacancies will require you to either submit a CV (resume) and cover letter or fill in an online application form.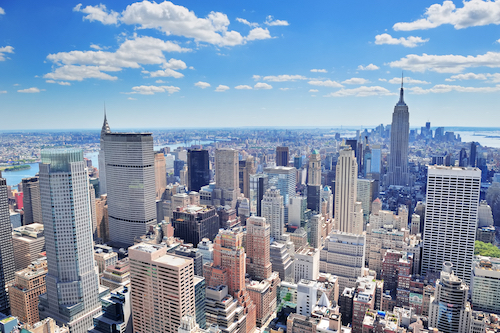 Most places will require both a CV and cover letter
If possible, you should provide references in the US. You may be expected to attend several rounds of interviews before the selection process is complete; offer an online interview if one is not suggested. To follow up after your interview, it is customary to send a thank you note within 3-4 days – this can be submitted electronically for international applicants.
Upon accepting a job offer, the process of obtaining your working visa will begin. Visas will always take several months to be issued, so you may wish to offer to do consulting work in your home country during this period. You could also offer, or may even be expected, to visit the company in the US to meet them prior to starting work officially.
It is possible to obtain seasonal work between June and September, particularly in theme parks, hotels, and ranches. Another option, popular with students, is a placement at an American summer camp, who employ thousands of young people every year. For more information on finding work at a summer camp, visit a website such as Gap 360.
There are plenty of opportunities to volunteer in the US, but you will need to ensure that you are travelling on the correct visa to undertake such roles. The business visitor visa (B-1 visa) is suitable for individuals intending to carry out unpaid work in the US, usually on behalf of a charitable or religious organisation.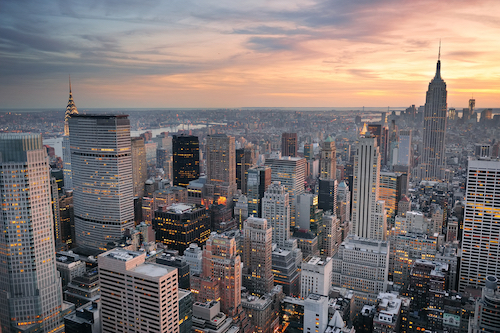 Some visas will allow you to do voluntary work
Areas with large immigrant and refugee communities, such as New York, California and Texas, have a growing need for English languages teachers. However, such positions are often filled by natives due to the complex visa requirements international teachers face. For the best chance of securing a TESOL job, you will need a relevant qualification and a university degree.
Qualifications And Training
The official language of the US is English, and if this is not your first language, you may be required to sit an English Language Proficiency Test.
US employees typically work a 40-hour week, from 9am – 5pm Monday to Friday, though working outside these hours is common and generally expected if necessary. Standard annual leave is 14 days, though you could be entitled to as little as nine days paid holiday per year. Public holidays are:
• New Year's Day
• Martin Luther King Day
• Memorial Day
• Independence Day
• Labor Day
• Veterans Day
• Thanksgiving
• Christmas Day
Would you like to share your experience of life abroad with other readers? Answer the questions here to be featured in an interview!