Barbados is a country that's famous for its blue seas, flavoursome fish cutters and rum punch so strong that it's almost guaranteed to put hairs on your chest. With a steady influx of tourism each year (there were 522,583 visitors in the first nine months of 2019 alone!), the country is made up of a mixture of locals, expats and tourists.The property market has a variety of options for both purchasing and renting, making it a prime place for real estate, regardless of whether you're looking for a temporary home, a holiday home or your forever home.
Choosing a property in Barbados
There are a variety of properties available for rent on the island of Barbados, but first you'll need to decide which area you'd like to live in. You will find beautiful beaches wherever you choose. There are pros and cons for each area, which you'll learn more about below. The properties available to you will depend upon your budget.
The real estate areas in Barbados are typically broken down into the following coasts:
East Coast
Because the East Coast is situated away from shopping malls, the Kensington Oval cricket stadium and the deep water harbour, properties there are considered to be more reasonably priced. The East Coast has its own commercial district, which includes supermarkets, shopping centres and petrol stations, making it a very convenient area to live in.
Popular neighbourhoods on the East Coast include: Ocean City, Long Bay, Crane, Bottom Bay, Belair and Kirtons.
West Coast
The West Coast in Barbados is often known as the Platinum Coast, and for good reason. This side of the island has some of the softest sands and safest beaches, which explains why you'll find so many luxury resorts, hotels and villas there.
Popular neighbourhoods on the West Coast include: Holetown, Sandy Lane, Royal Westmoreland, Port St. Charles and Heywoods.
South Coast
Convenient for those who travel often, the South Coast offers more affordable properties than the West Coast, due to its proximity to the airport. Yet the area remains one of the nicest on the island, due to the abundance of beautiful beaches and boardwalks available.
Popular neighbourhoods on the South Coast include: Durants, Rockley, Worthing, Club Morgan, Dover, Elizabeth Park and Pine Gardens.
How much does property cost in Barbados?
Size, location, proximity to amenities and additional features (such as whether the property has parking, a garden or access to a pool) all play a pivotal role in how property is priced. However, Barbados is a country with property prices for almost every budget. As a result, whether you're looking for a minimalist apartment or the ultimate luxury villa, there are many options available to you.
The most common accommodation types for long-term renters in Barbados are apartments and townhouses. Villas are also available for rent, but because of the booming tourism economy, they aren't always the most affordable accommodation option. Instead, they are typically used by holiday-makers for short-term rentals.
As mentioned above, property prices vary, but to give you a rough idea of costs on the island, here are a few examples of price points for properties that are currently available for purchase:
Christchurch.
Four-bedroom (unfurnished) house.
£461,000.
Christchurch.
One-bedroom (unfurnished) apartment.
£110,000.
St James.
Three-bedroom (unfurnished) house.
£560,000.
St James.
One-bedroom (unfurnished) apartment.
£180,000.
Bathsheba
Four-bedroom (unfurnished) house.
£360,000.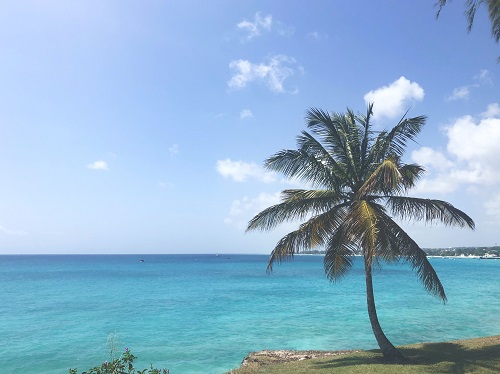 Barbados is a country with property prices for almost every budget.
Rental prices differ, and you may be able to negotiate better terms depending on how long you're planning to stay for. You can expect to pay anywhere between 1,000 BBD and 13,000 BBD per month for rentals in Barbados. Here are a few examples of property rental costs across the island:
Christchurch.
Two-bedroom (furnished) house.
$4,000 BBD per month.
St James.
Two-bedroom (furnished) apartment.
$2,000 BBD per month.
Holetown.
Three-bedroom (furnished) house.
$9,000 BBD per month.
St. Lawrence Gap
Two-bedroom (furnished) apartment.
$10,000 BBD.
Where to find property in Barbados
The type of estate agent you'll need will depend upon what type of property you are looking for. If you're looking to rent, then most estate agents will be able to help you, regardless of whether you're looking for somewhere short-term or long-term.
If you're looking to purchase a property in Barbados, you'll need an estate agent that specialises in the type you would like. For example, are you looking to buy a property that already exists, or to buy some land to build your own? Are you looking to purchase property for residential or commercial purposes?
If your interests are commercial, you'll want to locate a realtor that specialises in the type of business you're looking to create. However, if your interests are residential, there are numerous estate agents located across the island that will be able to assist you in your search.
If you are looking to buy a property, then you may like to use one of the following estate agents:
• Ron Karp Realty
• Knight Frank Realty
• Rightmove – this may be useful if you have not yet moved to the island and are looking at various options
If you're looking for rental properties, the following estate agents list properties of varying sizes in numerous locations:
• Alleyne Real Estate
• Island Villas
• Ronald Stoute and Sons
• Apartments in Barbados
Understanding your rights as a renter in Barbados
Whether you're looking to stay on the island of Barbados long- or short-term, renting is a great way to get a feel for the island and the different neighbourhoods around. But it's important to know your rights prior to renting.
Rental tenancies are generally operated under a free market regime in Barbados, and so rental prices and durations can be freely agreed. The length of time you'll be able to lease a property for will depend upon the property type you are looking at, as well as your residency and visa status in Barbados. You can check out visa requirements on this government website.
There are no standard lease terms for renting a property in Barbados, but, typically, a one-year tenancy is considered long-term. There are properties available for shorter-term lets, but as these are typically used for holidaymakers, you may pay a premium price or face a stricter lease agreement.
Lease agreements vary depending upon what rules your landlord or letting agent have in place. When looking at one, you'll want to ensure it has information regarding the following:
• How long the rental agreement will last, when and where rent is due, and how much the rent is
• Who is responsible for maintenance, repairs and cleaning
• Whether the landlord has a right to access (and if so, what the terms of this are; for example, if they can enter for pre-arranged visits, emergencies etc.)
• Who is responsible for utility bills, such as for gas, water and electricity, and who will pay telephone and internet bills
• Terms and conditions for ending the lease
If you're renting a furnished property, you'll also want to ensure there's an inventory of the furniture included in the agreement, with notes on the condition it's currently in. Taking photos of the furniture at the beginning of your rental agreement can help avoid problems further down the line.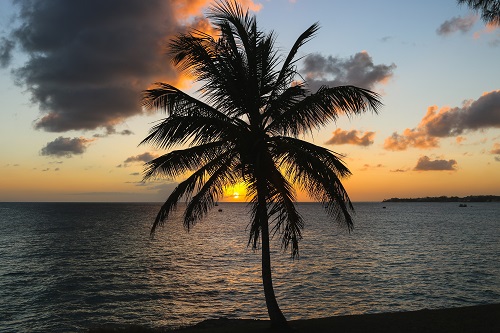 There are no standard lease terms for renting a property in Barbados.
Lease agreements typically operate within monthly terms, with rental payments and deposits due upfront. Deposit prices vary, but are often priced at one or two months' rent. This serves as security for the landlord, as a precaution against damage to the property and any non-payment of utilities during the tenancy.
If you're looking to end your tenancy agreement earlier than planned, it's important you follow the terms and conditions laid out in your contract, as breaching this may result in the forfeit of your deposit and could incur further costs.
What you need to know about purchasing property in Barbados
Buying property in Barbados is exciting and, despite the common misconception that it's difficult and time-consuming, the whole process should take less than three months.
There are things that can cause exceptions to this, such as your method of financing, but on the whole, buying property in Barbados is relatively straightforward. This is because, unlike some of its neighbouring islands, Barbados doesn't require non-residents to acquire a license in order to purchase property.
The buying process goes like this:
Step one: begin your property search
You'll find some websites above to help you with this. Or, if you prefer a more hands-on approach, you could rent a car and take a drive around the island to get a feel for the different locations and properties available. Once you have found the property you're looking for, make an offer!
Step two: engage an attorney
Once your offer has been accepted, it's time to engage the attorneys. You will need to engage a Barbadian attorney to conduct a title search, and the seller will engage an attorney to prepare the contract of sale.
Step three: pay up
To secure the property, you'll need to pay a 10% to 30% deposit (depending on the terms of your mortgage), which will be held in escrow (by the seller's attorney), until the sale of the property has completed. As a non-resident, you'll also need to obtain permission from the Exchange Control Authority in order to purchase the property.
Once the above is taken care of, you'll have around three to six months to pay the remaining 90% of the property costs. During this time, you'll be able to get surveys and inspections done on the property to ensure it is in the condition the seller has stated it is and to assess whether it needs repairs.
It's important to be aware of the following fees:
• Transfer tax: 2.5% (paid by seller)
• Stamp duty: 1% (paid by seller)
• Legal fees: between 1.5% and 2% of the property's sale price
• Land tax: 0.75% (capped at $300,000 BBD)
• Mortgage and interest fees: 0.5% to 2%.
You may also incur surveying fees, valuation fees and administration fees. However, the cost of these vary greatly depending upon which contractors and lender you use.
Once everything's paid and signed, you'll receive the conveyance of title and the exchange date, and the property will be legally yours!
Obtaining a mortgage in Barbados
It's not often you'll find countries that make the mortgage application process easy for foreign nationals, but Barbados does.
Lenders will assess you based upon income and assets to determine how much you'll be able to borrow. Because of this, the terms of your mortgage may vary. Some lenders may require a 10% deposit for property purchases, whereas others may require a 30% deposit, and the same goes for repayment terms. However, mortgages for foreign nationals in Barbados tend to be amortised for up to 15 years.