Chile is popular for its incredible landscapes and friendly locals, as well as for the great quality of life it can offer to those who live there. With seaside resorts, breathtaking mountainous views and expat-friendly cities, Chile has it all. It even has an affordable cost of living. Chile is well on its way to reaching first-world country status. It has the highest standard of living in Latin America, with good healthcare, drinkable water and even reliable internet. Here's all you need to know about renting and buying property in Chile.
Finding a property in Chile
There are many great places to settle down as an expat in Chile, and if you're after hustle and bustle, you'll be spoilt for choice. With roughly 90% of Chile's population living in cities and large towns, Santiago and Valparaiso are the two most popular options for expats, but don't forget smaller towns like La Serena or, if you're a wine drinker, somewhere surrounded by vineyards.
Chileans generally prefer living in apartments rather than houses, which makes the demand for them high in most major cities. Even so, the prices remain very reasonable. This preference also keeps house prices down, as the market isn't so competitive.
Once you've decided on the area you'd like to live in, property hunting is relatively straightforward. Local estate agents will know the areas and can help you get everything set up, regardless of whether you are renting or buying. However, it's important to note that, unlike in Europe and North America, estate agents are unregulated in Chile, meaning that anyone can become one.
Some reputable estate agents in Chile include:
• Engel & Volkers
• ZoomInmobiliario
• Chile Investments
• Contact Chile
• Home Urbano
How much does property cost in Chile?
The cost of living in Chile is very reasonable, and property prices there are reflected in this. The economy is in a far better position than it used to be and, unlike in other countries, you don't need to have residency in order to buy property there.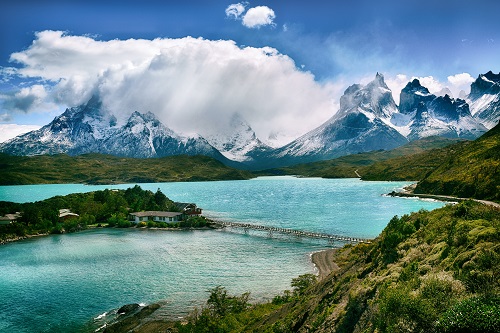 You don't need to have residency in order to buy property in Chile.
As most people choose to buy in the cities, these are where the property prices are highest.
Santiago:
Up to a third of the country's population reside in Santiago. Living there will give you good access to culture, great entertainment and incredible food.
Property prices are generally very reasonable, with a large home in Santiago costing you around $255,000. For an apartment in the city centre, expect to pay up to $3,000 per square meter.
Rent in Santiago is also very affordable. A small, one-bedroom apartment in the city centre will cost up to $400 per month, while larger apartments may cost up to $750. If you go a little further out of town, you'll be able to get a small apartment for circa $350 per month.
Valparaiso:
Valparaiso is another great city, with street art on almost every corner. It's a popular place for foreigners to buy property, with a slightly more relaxed vibe than Santiago.
The purchase price here is less than Santiago, with large homes costing around $200,000.
Renting a small bedroom in the city centre will cost up to $370 per month, whereas you can get a whole apartment for the same price if you travel further afield. Apartments of three bedrooms or more will cost over $600 per month.
Rural areas
In small towns and rural areas, prices can be slightly lower. The exception to this is in wine regions, where wealthy foreigners often buy very large properties.
Properties in rural areas vary enormously in price, with the cheapest costing around $150,000. Large properties in Southern Chile cost up to and over $1m.
Renting a small basic house in the countryside will cost you around $350 to $500 per month.
Renting property in Chile
Renting property in Chile is relatively easy, with both furnished and unfurnished apartments available. Rental agreements are usually for 12 months, although shorter periods can be negotiated. The deposit for these terms is typically one month's rent.
Expats may need a Chilean guarantor to secure a rental contract, and, in most cases, this can be done by an employer. If you can't find a guarantor, you may be able to negotiate a higher deposit instead. However, this isn't always the case, and the need for a guarantor will depend on your landlord.
Utilities are unlikely to be included in the rent, and keep in mind that Chilean properties are rarely well insulated, which means heating may be costly in the winter. Cut costs by finding an apartment that faces northeast, as this will get sunlight all day.
Your contract should include everything discussed with the landlord, as well as personal information, details on tax payments, the deposit amount and details of your guarantor. Pay attention to the condition the property and anything included within it are in when you view the property, especially if it is old.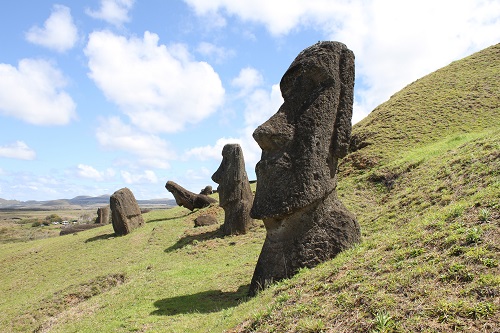 Expats may need a Chilean guarantor to secure a rental contract.
Buying property in Chile
Chile is a popular place to buy property, as there are no restrictions in place for foreign nationals doing so, except with properties near the country's borders. However, you may find it very difficult to get a mortgage as a foreign national, and therefore most foreigners tend to buy in cash or obtain a mortgage from a bank in their own country.
It is not necessary to have residency in Chile to buy property, although you will need to obtain a RUN card (tax ID) so that you can be taxed on it.
Chile offers strong legal protection for property rights, but as agents are unregulated, finding a reputable one is essential, especially if you don't speak Spanish.
Once you've found the perfect property, you can make an offer. If this is accepted, a promise to purchase and sell is signed in front of a notary, with a 10% deposit paid. The purchase and sale contract is signed at a later date, with the full amount transferred. All sale agreements must be notarised before registration, and if you fail to register the transfer, your contract will be void.
The process of purchasing a property in Chile is usually completed within 20 to 40 days.
In addition to the property cost, you will need to pay fees, which normally work out at about 5% of the purchase price. These include agency fees, stamp duty and notary fees. You'll also have to pay VAT, at a flat rate of 19%.
Once the payments are made, the exchange date will be decided and the property will officially be yours!
If you're currently looking at property, it's important to note that, whilst buying a property in Chile is a relatively simple process, you'll need a competent lawyer, who can draw up an agreement that protects you from sellers who change their minds, and from other potential obstacles.