China has the third biggest landmass and the largest population of any country, with over 1.4 billion people. Its vibrant culture and incredible history make it a fascinating place to visit. If you think that expat life in China might be for you, then you'll need to consider your accommodation options. This article will take you through all you need to know about renting and buying property in China.
Finding a property in China
Moving to China as an expat can be a daunting process. Strict visa laws and language barriers can make settling there tricky, and finding the right home will require perseverance, patience and, ideally, a translator.
From traditional housing and inner-city apartments to villa communities and serviced apartments, there are many property types available. Hiring a real estate agent is a good option to help you narrow down your options. English-speaking agents can be hard to come by, so it may be worth soliciting help from a translator.
To start your search, work out where you would like to live, and then search for agencies in that area. Search online for 'zufang zhongjie 租房中介'. Alternatively, if you would like to avoid any agency fees, you could go directly to a landlord. The website 58.com is commonly used by landlords to advertise their properties.
How much does property cost in China?
Property in China can be very expensive, depending on where you chose to buy or rent.
Renting
While it's extremely difficult to give an accurate representation of the average cost of rent in China, as prices vary so enormously, a good indicator can be to look at the median prices in the most popular cities for expats.
In Beijing, a one-bedroom apartment in the centre will cost you around 6,500 CNY per month ($917). In Shanghai, you can expect to pay the slightly higher price of 7000CNY ($988). Guangzhou is a lot cheaper than these cities, with a one-bedroom apartment costing under $500 a month there. Short-term rentals will be much more expensive.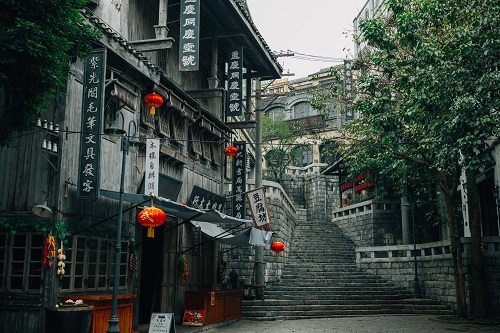 Property in China can be very expensive, depending on where you chose to buy or rent.
Purchasing
Purchasing property in China can be expensive, and there are a lot of regulations imposed on foreigners. Only those who have studied or worked in China for over a year will be permitted to buy property.
Shanghai prices have been rising now for over a decade, and you should expect to pay around 100,000 CNY ($14,120) per square meter. In Beijing you, will need to pay roughly the same, whereas Guangzhou is cheaper, and there you can expect to pay 50,000 CNY ($7,060) per square meter.
Renting property in China
How much rent you pay in China will depend on a range of factors, including your accommodation type, location and floor level – apartments on higher floors are more expensive. Most regular apartments will have a one-year lease, although short-term options are available.
Rent in China is generally paid one month in advance, or occasionally in six-month blocks. Rental agreements will be in Chinese, so if you don't speak the language, you should request an English translation. To rent in China, you simply need a passport and visa. You should ask the landlord for his ID details, as scams are not uncommon.
Your rental contract should include all payment terms, the monthly rent amount and deposit details. The deposit will cost the equivalent of one to three months' rent, although you should try to negotiate a lower deposit by paying more rent upfront if you can afford to. To protect yourself against scams, it's best to pay via bank transfer, as opposed to cash.
Questions to ask include:
• Does the property operate with weekly or monthly pricing?
• When is rent due and who is it payable to?
• Does the rent include the cost of maintenance, such as cleaning or gardening?
• Who is responsible for the payment of utilities?
• What is your notice period?
Most rental apartments will be completely furnished. If the property is unfurnished, you can always ask the landlord to furnish it for you, although this will increase your rent. Your utilities won't be included in standard apartments, but will be in serviced apartments.
If you have a dispute with your landlord, take it to the China International Economic and Trade Arbitration Commission.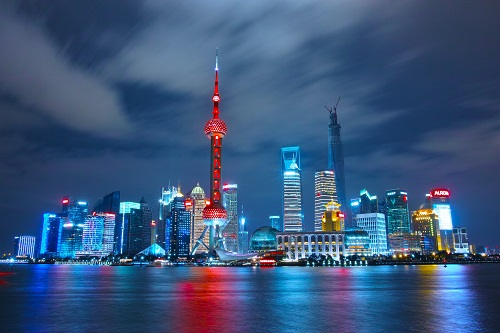 Rent in China is generally paid one month in advance, or occasionally in six-month blocks.
Buying property in China
To buy property in China, you will need to have lived there for over a year. To verify this, you can submit copies of your tax receipts. Renting out property in China is not permitted if you're a foreigner, which means that, if you buy it, you have to live in it.
If you are unfamiliar with real estate in China, it's essential that you hire a lawyer. Unlike in other countries, you don't really 'own' the property you buy in China. As a communist country, the property is technically 'leased' to you for 70 years, and is usually renewed at the end of this time. Every plot of land is technically owned by the state, and you will not be able to rent out your property or make any money from it.
Most foreigners choose to buy an apartment, as houses are extremely expensive. Hiring a real estate agent is a good idea, as they can arrange visits to properties and help you with negotiations.
Getting a mortgage in China is not easy, and you generally need at least 30% of the purchase price. Many Chinese banks will not give you a mortgage unless you are married to a Chinese citizen. Once you have chosen a property, a down payment is made with the signing of the 'Beijing Commodity Housing Purchase Offer'. The 30% of the purchase price is then paid, alongside the signing of the 'Pre Sale Contract'. Once this has been signed, the outstanding balance is paid . You will then receive a number of certificates to verify the sale.
Taxes and fees can add up to over 11% of the purchase price:
• 3% to 6% deed tax
• 0.5% transfer fees
• 7% city maintenance tax
• 0.3% notary fees
While buying property in China can't really be considered as an investment, it's a good option if you've been living there for over 12 months and can afford to do so.