As an expat living in Brussels, you will have a wide range of choices when it comes to your children's schooling options. Choosing the right school can make a world of difference in the experience that you and your family have living abroad, and luckily being the cosmopolitan centre that it is, Brussels has something for everyone. Many expats move to Brussels to take up positions at one of the numerous European and global organisations that have headquarters here, which means that a number of schools have been established to meet the needs of a diverse range of people.Choosing a school
The main options you will have include entering the public school system, private religious schools and international schools. What works best for your family and child will depend on a number of factors, including how long you anticipate living in Belgium, the age of your child and their education history.
If you are planning on staying in Belgium for the long-term, you may like to consider integrating your child into the local school system. Your child will be able to learn a new language, make friends close to home and integrate well into Belgian society. This can be an attractive option for younger children in particular, however it is a more difficult move for high school aged children who are more advanced in their education and may benefit from undertaking an international school curriculum that could assist the transition into tertiary education if this is likely to be undertaken outside of Belgium.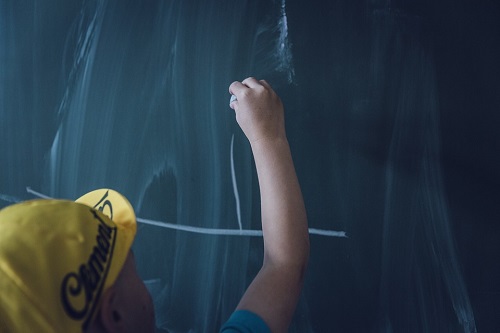 © markusspiske on Pixabay
If the move to Belgium is short-term or part of a series of international moves for your family, an international school may be the way to go. This will provide some continuity for your child as they can stay within the same education system that they are used to and will return to, and although they will be exposed to languages commonly spoken in Belgium, their normal classes will be delivered in their native language.
The Belgian education system
Education in Belgium is compulsory for children aged between 6 and 18, and is normally provided at co-educational schools close to the child's home. Schooling is free, however parents can expect to cover costs such as books, school excursions, sports activities and personal equipment. Depending on heritage and location in Belgium, schooling is available in French, Dutch or German.
The school year begins at the start of September and runs through until the end of June, with regular one to two week holiday periods throughout the year.
Pre-school is not compulsory, but around 90% of children attend. Children can start pre-school from the age of two and a half, with children placed into age-specific groups for learning.
Primary school lasts for six years, for children aged 6 to 12. Along with the usual primary school education topics, children undertake language study to assist them in understanding the official languages of Belgium.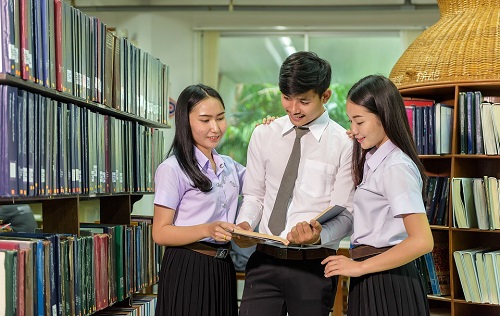 © sasint on Pixabay
Secondary school lasts for six years, for children aged 12 to 18. Secondary schooling starts off as general but then branches off into four different streams:
• General secondary: this stream prepares students to transition into higher education and covers a broad academic curriculum.
• Technical secondary: this stream is similar to general secondary in terms of covering a broad curriculum, but has a focus on technical and practical teaching and prepares students for either professional work or further studies.
• Art secondary: this stream links a general, broad secondary education with active art practice which may range from performance arts to visual arts. Students will often go on to attend institutions such as art school, ballet school or music school.
• Vocational secondary: this stream provides very practical and job-specific education oriented towards the trades, such as carpentry, mechanics and jewellery making. Students who opt to do this stream are not able to enter higher education unless they complete an additional one or two years of schooling.
Public schools in Brussels
The City of Brussels has French language schools and Dutch language schools. There are several registration phases available during the year, and the process varies depending on whether you are looking to enrol in a French language school or a Dutch language school.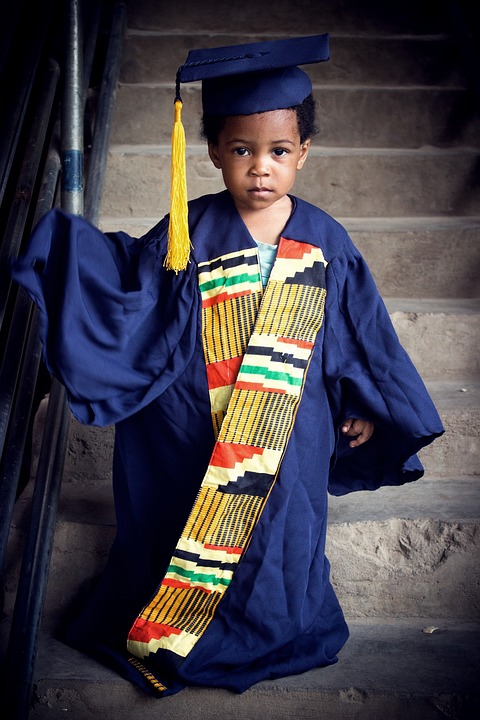 © jacejojo on Pixabay
For more information and to find a French-language or Dutch-language school near you in the Brussels region, please visit the links below.
• Nursery and primary education
• Secondary education
For more information on registrations for the 2017-2018 school year, click here.
International Schools in Brussels and Surrounding Areas
Given the large population of expats living in Brussels, securing a place at an international school can be competitive so it's important to get in early to find a place for your child at your preferred school. International schools often cater to students from pre-school through to secondary, and follow varying curriculums including the popular International Baccalaureate (IB) as well as GSCE and IGSCE.
A brief description of schools and an idea of ratings have been compiled by an expat parent at www.internationalschoolsinbrussels.com.
English-Speaking International Schools
ACE of Brussels
Drève du Prieuré, 19 – 1160 Auderghem
Tel +32 (0)2 420 02 04 | Website
Agnes School
Rue Louis Hap, 143 – 1040 Etterbeek
T + 32 (0)2 736 13 86 | Website
Bogaerts International School
Square d'Argenteuil, 5 – 1410 Waterloo
Tel +32 (0)2 352 65 56 | Website
Bogaerts Preschool
Avenue Beau Séjour, 12 – 1410 Waterloo
Tel +32 (0)2 352 65 56 | Website
BEPS International School
23 Avenue Franklin Roosevelt – 1050 Bruxelles
Tel +32 (0)2 648 43 11 | Website
British International School of Brussels (BISB)
Av. Emile Max, 163 
1030 Schaerbeek
Tel +32 (0)2 736 89 81 | Website
The British Junior Academy of Brussels
Bld St. Michel, 83 – 1040 Etterbeek
Tel +32 (0)2 732 53 76 | Website
The British School of Brussels (BSB)
Pater Dupierreuxlaan 1 – 3080 Tervuren
Tel +32 (0)2 766 04 30 | Website
Brussels American School
John F. Kennedylaan, 12 – 1933 Sterrebeek
Tel +32 (0)2 717 95 52 | Website
Brussels International Catholic School
Rue Général Leman, 86 – 1040 Etterbeek
Tel +32 (0)2 230 02 18 | Website
European School Brussels-Argenteuil
Square d'Argenteuil, 5 – 1410 Waterloo
Tel +32 (0)2 347 32 23 + 32 (0)484 491 141 | Website
International School of Brussels
Kattenberg, 19 – 1170 Watermael-Boitsfort
Tel +32 (0)2 661 42 11 | Website
The International School Le Verseau
Rue de Wavre, 60 – 1301 Bierges
Tel +32 (0)1 023 17 17 | Website
ISF Waterloo International School
Chaussée de Waterloo, 280 – 1640 Rhode-Saint-Genèse
Tel +32 (0)2 358 56 06 | Website
Montgomery International School
Rue du Duc, 131-135 – 1200 Woluwé-Saint-Lambert
Tel +32 (0)2 733 63 23 | Website
Roots and Wings Primary School
Avenue Edmond Parmentier, 19 1150 Woluwe Saint-Pierre
Tel +32 (0)2 498 511 456 | Website
Scandinavian School of Brussels
Square d'Argenteuil, 5 – 1410 Waterloo
Tel +32 (0)2 357 06 70 | Website
St John's International School
Drève Richelle, 146 – 1410 Waterloo
Tel +32 (0)2 352 06 10 | Website
St Paul's British Primary School
Stationsstraat, 3 – 3080 Vossem-Tervuren
Tel +32 (0)2 767 30 98 | Website
European Schools
European School Brussels 1
Av. du Vert Chasseur, 46 
1180 Uccle

Tel +32 (0)2 373 86 11 | Website
European School Brussels 2
Av. Oscar Jespers, 75 
1200 Woluwe-Saint-Lambert
Tel +32 (0)2 774 22 11 | Website
European School Brussels 3
Boulevard du Triomphe, 135 
1050 Ixelles
Tel +32 (0)2 629 47 00 | Website
European School Brussels 4
Drève St Anne 86, 
1020 Laeken

Tel +32 (0)2 340 13 90 | Website
Other International Schools
Dutch School Rudolf Steiner
Sint Janskruidlaan 14 – 1070 Anderlecht
Tel +32 (0)2 521 04 92 | Website
Internationale Deutsche Schule Brüssel
Lange Eikstraat 71, Rue du Long Chêne – 1970 Wezembeek–Oppem
Tel +32 (0)2 785 01 30 | Website
Japanese School of Brussels
Avenue des Meuniers, 133 – 1160 Auderghem
Tel +32 (0)2 672 10 38 | Website
Lycée français de Belgique Jean Monnet
Avenue du Lycée français, 9 – 1180 Uccle
Tel +32 (0)2 374 58 78 | Website