You're in the process of making the decision to move to beautiful Barcelona, or maybe you've already decided to definitely move there. And why wouldn't you, with its Mediterranean climate, wonderful beaches right on the doorstep of the city, and excellent public transport system? Also, let's not forget to mention the vibrant local culture. If you're looking to make this wonderful city your new home, then here's a basic guide to renting property in Barcelona.Before you start looking
• Arrange your NIE number.
• Have an idea of your budget per month before beginning your research.
• Open a Spanish bank account ASAP. Many expats recommend Banco Sabadell and Banco Santander, both of which offer English-speaking phone and internet services.
• Learn basic Catalan; plenty of free government courses are available.
• Have temporary accommodation before you begin searching (see below for recommendations) for a full time rental.
• Get a local sim and access to the internet. Yoigo, Tuenti & Pepe Phone offer pre-paid packages of 2gb of 4g for around 8 Euro per month (excluding VAT).
If you are relocating to Barcelona it is recommended to find somewhere temporary enabling you to get a real feel for the city you will be living in. In order to claim your NIE number you will need proof of an address in Spain. Hotels can be pricey in the Catalan Capital but occasionally you can grab a bargain; check out the following websites for cheap short term rentals and shared housing.
• Booking.com
• Craigslist Barcelona
• HostalFelipe2
Airbnb is becoming an increasingly popular choice for short term rentals within the expat community. Airbnb prices can be negotiated for longer stays (10 days+). Click here to create an account and see what is currently available in Barcelona.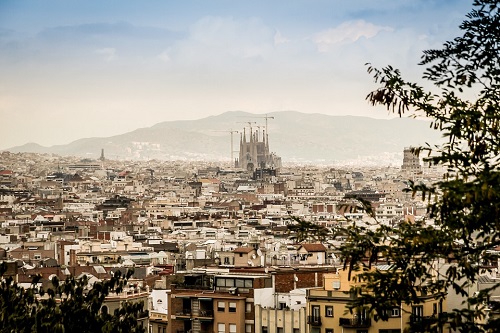 © jarmoluk on Pixabay
Couchsurfing is free and is a good way to meet local people who can show you around the city and give you a personal insight into what it's really like to live in Barcelona. It is also possible to stay in the host's home.
Searching for a rental property
Online listings are a good way to find somewhere. You can get a real feel for the market and find something specific to your needs. It is worth noting that short term lets require a license and the details in the descriptions tend to be more accurate than for long term lets. Never pay anything until you have seen the place and met the people. Never give anyone money up front if they ask for it. Walk away – better to be safe than sorry!
You can find online listings on various websites, including:
• Oh Barcelona
• Way To Stay
• Click And Flat
• Chic Room Barcelona
• Spot A Home
• Idealista
• Casamona
Estate agents can be extremely helpful, but this can be very costly, especially for short term rentals. There are estate agents who work specifically with expats and speak fluent English, which can take the pressure off of finding a place on your own. Estate agent fees are usually the equivalent to one month's rent. It is worth noting that some estate agents are paid by the landlord, and some may speak limited or no English. However there are many agents across the city so it's best to shop around and find one that meets your needs.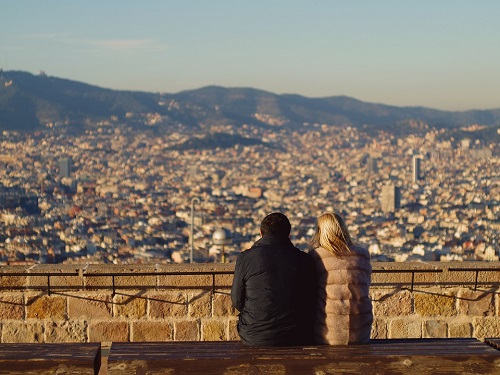 © tiburi on Pixabay
Networking is another way to find a place; tell everybody you know that you are looking for a property, from your friends to your co-workers. Word of mouth is one of the best ways to find a bargain property that may not have made it into the listings yet. Post your property search requirements on social media; groups such as our Expats In Spain Facebook Group can be a big help!
Practicalities
When applying to rent a home, you will usually need the following documentation:
• Passport
• Tax ID (if working in Spain)
• Personal references
• Evidence that you can pay the rent (bank statement / proof of employment / payslip)
Some landlords will require a bank guarantee, which means that if the rent isn't paid, the landlord can apply to the bank for the funds (not an overly common requirement).
Cost
Typically you will be asked for the equivalent of one to two months' rent upfront. However, be prepared to potentially pay up to four months' rent upfront as it is not uncommon to be asked for a security deposit of two months' rent, alongside a month's rent up front, plus the agency fee which could be the equivalent of one month's rent.
Contract
If you haven't hired an estate agent then it is definitely worth getting a third party to look over the rental contract. It is likely to be in Spanish or Catalan, so ensure you fully understand what you are signing. Before signing check the inventory carefully and make sure everything in the property in included in the inventory and any damage is listed.
Average monthly rent
Prices will vary depending on the location (the closer to the centre, the higher the cost). Other variables include central heating and air conditioning. It's worth noting the amount of light in the building as this will determine how hot the apartment will be and affect your cost to cool it down. Many older buildings in the city centre come without central heating, which will increase costs during the winter period. Generally most apartments are partially furnished, but with no official guidelines the standards may vary. Most short term lets are aimed at holidaymakers and come fully furnished, however it is best to consult with the landlord or letting agency to avoid any unwanted surprises.
Average monthly prices:
• 350-500 Euro – 1 bedroom in a shared apartment
• 600-800 Euro – 1 bedroom apartment
• 800-,1200 Euro – 2 bedroom apartment
• 1,500 Euro+ – 3 bedroom apartment
• 3,000 Euro+ – house
It is worth noting that properties outside of Barcelona itself are reportedly around 50% cheaper.
Average monthly bills
• Electricity + Gas (whole apartment) – 100-150 Euros
• Internet 30mb Fiber Optic – 40 Euro
• Internet Fusion with TV and mobile. Fibre Optic internet 100mb, TV with sport + Mobile number – 70-120 Euro
• Food shop based on 2 people – 200-300 Euro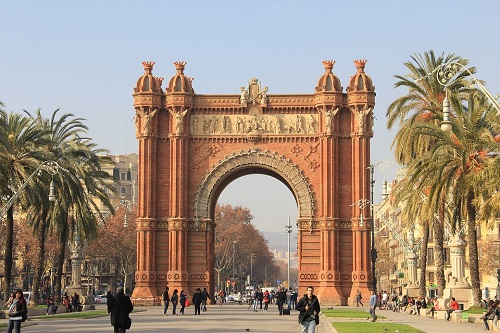 © katerina198 on Pixabay
Popular neighborhoods amongst expats
• Gava Mar – located in south Barcelona, this area is very popular amongst expats, boasting beautiful beaches and good transport links to Barcelona City.
• Les Corts – Popular with expat families, there are plenty of international schools in the vicinity.
• Eixample & Gracia – located in central Barcelona, these are quieter areas with less nightlife.
• Sitges & Llobregat – Popular with expat families, in these areas housing is cheaper and properties generally have more space.
• Nou Barris – generally popular amongst students and those with lower budgets.
Legalities
Although previously Barcelona used to be a relatively inexpensive place to live compared to neighbouring cities across Europe such as London and Paris, this is changing. Due to rising tourism, property prices have significantly increase in the past few years. It is reported that they have risen up to 66% in some areas, from 900 Euros a month in 2012 to 1,200 Euros in 2017. This is due to increased pressure on the government to restrict and put constraints on tourism rentals.
A landlord letting for under 12 months for a short term lease, or under 3 months for a holiday rental, must have a licence to rent out to tourists. Short term lets need to be registered on the Catalan Tourism Register (RTC). It is recommended that you ask to see this paperwork before signing an agreement.
Fortunately the laws around renting tend to be 'pro tenant'. Eviction is a lengthy process starting with six weeks of court proceedings. Changing locks, restricting utilities and so on can be seen as criminal offences, and the landlord always needs permission from the tenant to enter the property. Should the landlord go bankrupt and have the property repossessed, it is your right to continue to occupy the property. The new owners may wish to offer you a settlement but you are not obliged to take it. Full details of the rental law can be found here (in Spanish).
Have you rented a property in Barcelona? Share your experience in the comments, or fill in the questions here to be featured in an interview!