Belgium is an easy country to keep fit and healthy in if you're an expat – though perhaps its national culinary reputation of frites, chocolate and beer might need a little revision if you're to maintain your waistline!The country has many beautiful parks and forests if you want to keep fit by being outdoors – but there are a wide range of indoor facilities, too. Expats engage in riding, swimming, gym membership and a host of team sports, so there's lots to choose from. Football and cycling are particularly popular, so whether you choose to exercise individually or as part of a team, you'll find a great deal of choice in Belgium.
Brussels has an English-language football team and the Royal Belgian Football Association (RBFA) lists more than 2000 clubs, including the Royal Brussels British Football Club and FC Irelande.
Tennis is also popular, with tennis clubs and coaching throughout urban centres in the country, including the Centre Sportif de Woluwe-Saint-Pierre, Tennis Couverts Montjoie, Tennis Panorama, the European Club and the Brussels Lawn Tennis Club. Belgium has a number of tennis stars of its own, such as Justine Henin, and the sport is growing.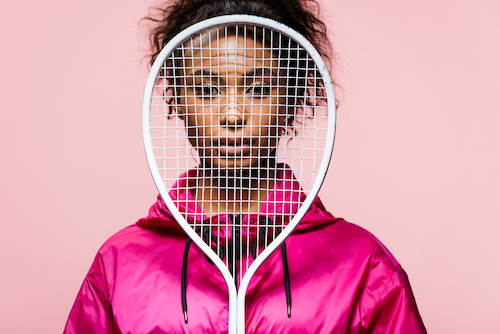 Tennis is a popular sport in Belgium
If you're pining for the kinds of sports that you might find in your home country, such as cricket or rugby, then Brussels has provision for those, too, with a number of expat teams. Cricket was first played in Belgium 200 years ago. The Royal Brussels Cricket Club was founded in the city in 1865 and there are now Afghani, Gujurati and Pakistani teams.
For Brussels, local listings include martial arts, dance, pilates, badminton, croquet, Nordic walking, korfball, underwater hockey, roller derby and ultimate frisbee as some of your options in the capital.
Belgium also has 10 ski resorts, for example, in the Ardennes, although the skiing season is not long. If you're not there in the winter, the Ardennes is also a great region for walking and cycling, and there's kayaking and canoeing on its many rivers, too.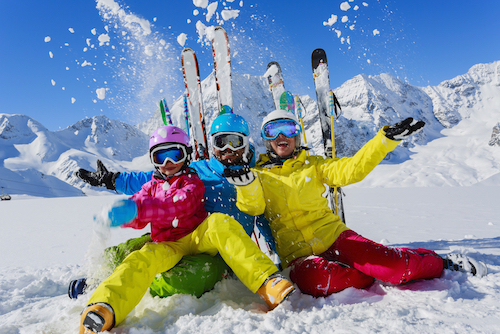 There are various winter sport options in Belgium
Cycling is popular, with a scheme whereby you can hire a bike from one railway station and return it to another. Clubs such as the Proximus Cycle Challenge and the Fédération Belge de Cyclotourisme organise regular rides.
TARPAN, the Tourist Office network, will have information about hiking and cycle paths, and with 1,545 hiking trails, plus 83 long distance trails, you'll have plenty of choice whether you're in Flanders, Wallonia or Brussels. Some of these hiking trails are gentle, and some – like the 'Promenade des Echelles', or 'walk of the ladders' in Rochehaut, are best described as challenging. Even if you're based in Brussels, this doesn't mean that you won't have pleasant walking options: it's one of the greenest cities in Europe, although the weather might not always be conducive to outdoors exercise (there are plenty of fitness clubs undercover, however). There are a number of running and hashing groups in the city as well.
Sailing is an option if you're on the coast, with a number of sailing clubs in coastal Belgium, including Antwerp and Brussels itself. Belgium has over 1,523 Km of navigable inland waterways, too, and as well as various forms of boating, you also have the options of water skiing and rowing.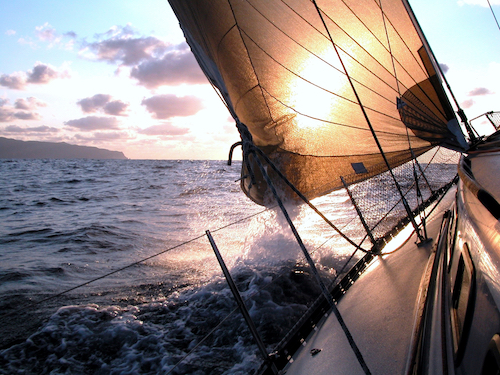 There are sailing clubs along the coast
If you're more into getting in the water than travelling over it, Belgium also has a variety of swimming options: from indoor and outdoor pools to wild swimming areas in its numerous lakes. The Lakes of Eau d'Heure, an hour and a half from the capital, feature sailing and windsurfing in addition to over 100 kilometres of walking trails.
If you're in Brussels, then the peripheral areas often have riding stables from which you can hire horses: there are some popular rides through the forests close to the city, as well as further out into the Belgian countryside, including the beautiful Ardennes.
Brussels and Wallonia also have a number of golf courses. Bruges has become a popular destination for golfing holidays.
Gyms can be found throughout Belgium, in both the major cities and in smaller towns. Some will have swimming and sauna facilities. In Brussels, Aspria will give you first rate fitness facilities and its sister site Royal La Rasante in Woluwe also has tennis courts. Woulwe is also host to the Yoga Club if you're into more alternative forms of fitness. David Lloyd in Uccle also has tennis facilities and indoor and outdoor swimming, as well as the usual range of gym equipment. Basic Fit and the Scandinavian-based Friskis & Svettis also have branches throughout Belgium.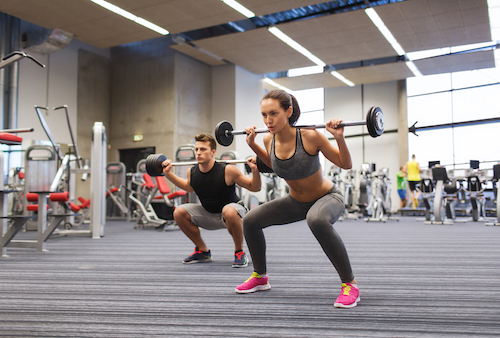 There are plenty of gyms all around Belgium
If you're an expat mum, there are also classes where you can exercise along with your baby or to regain some post-natal fitness.
Gym membership varies from around €15 to several hundred Euros per year, depending on the nature of the facilities, so you should be able to find something that's in line with your budget.
If you're into a slightly less conventional form of exercise, then there's even a large skatepark at Ursulines for any skateboarders in the family.
If you're interested in healthy eating as well as exercise, then that's possible in Belgium too: the Flemish Institute for Healthy Living has recently published a guide to healthy eating and also recommends drinking plenty of water throughout the day. That doesn't mean that you can't have some treats, however: it would be a pity to move to Belgium and not sample some of the national specialities. Brussels has a selection of vegan, vegetarian and organic restaurants, along with Greek and Vietnamese eating houses where you can select healthier options.
The Belgian national health system (signing up to it is compulsory) is pro-active when it comes to dealing with any health issues you might encounter. It also ensures that you're entitled to regular check-ups, both at the doctor and the dentist, in order to maintain your health in peak condition. And if something does go amiss, you can claim for any hospital costs, too.
Would you like to share your experience of life abroad with other readers? Answer the questions here to be featured in an interview!