Belgium's healthcare system is based on a two-tier insurance model, consisting of both national and private health insurance. As an expat, you'll be able to sign up for the national system as long as you are paying contributions into it, which are usually deducted from your salary if you are working in the country. You have to sign up for national health insurance – it's compulsory.
Registering With The Public Health System In Belgium
The state system (mutuelle/ziekenfonds) is run overall by the federal government, but there are ministers for health in both the federal and the regional governments.These health insurers are private companies, but are approved by the state and heavily regulated. Insurers are basically intermediaries between the INAMI (National Institute for Health and Disability Insurance) and its clients and make it possible for you to:
• obtain reimbursements for healthcare (hospital, doctor, pharmacy, etc.)
• receive replacement income if you are unable to work (accident, long-term illness, childbirth)
Whether you are employed or self-employed, you will need to register yourself with the system by signing up with the social security office first, either in person or through your workplace.
You can do this at your local municipal administration office/town hall (maison communale/gemeentehuis). Registration might vary slightly between different communes, but you are likely to need:
• your passport
• proof of address
• proof of income
• a work permit
• 2-4 passport photos
• you may need proof of private health insurance as well in certain circumstances (for example, if you are a retiree), so do check this with the local office first
If you are self employed, you will also need to register with the social security institution for self-employed workers (INASTI).
Once you have registered with the social security system, you will be eligible to sign up with a mutuelle/ziekenfonds. This will cover both you and your family. Most health providers are open to everyone, although a few are restricted to members of particular professional, political and religious groups.
You also have to pay contributions, or make sure that your employer pays them for you. The Belgian authorities take this seriously and companies are taken to court in Belgium for failing to make contributions for their employees, so it is advisable to double check that your contributions have been made.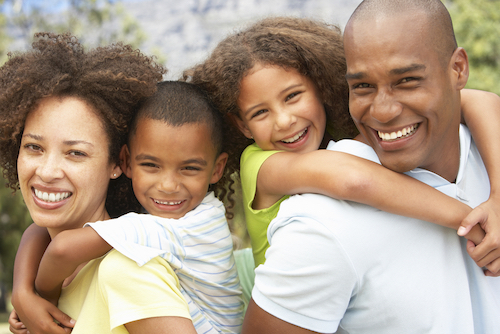 Your insurance will cover you and your family
You will pay 7.35% of your gross salary (3.55% is deducted at source; 3.8% will be paid by your employer). In 2017, employees on average paid 13.07% of their annual salary to social security overall, with employers contributing around 25 – 27%.
If you are self employed, then you must manage your social security contributions for healthcare – again, 7.35% – yourself. Your overall contribution will be higher, as it covers benefits other than health insurance.
If you are from outside the EU, Belgium has healthcare agreements with over 20 nations, including the USA, Canada, Australia and Japan. If you are from these countries and making contributions, you will have the same healthcare rights as Belgian citizens.
Registering With A Doctor In Belgium
You can choose your own medical practice but you need to check if your doctor works either in the state and the private sector, or both. This can cause confusion but there is usually a notice in the waiting room so that you can check which service you have signed up for. If your doctor is a state medic – a 'fund' doctor – then their fees will be set by the state and they are not legally allowed to charge more. If it's a private practice, then fees will vary. Basically, the fees charged by your healthcare provider will depend on whether they are 'conventioned' or 'unconventioned' (conventionné/geconventioneerd):
• 'Conventioned' healthcare providers adhere to the official price set by the 'Medicomut agreement': this is an agreement between doctors and health insurance companies setting the official fees.
• 'Non-conventioned' healthcare providers charge supplements on top of the official price. These supplements will not be covered by compulsory insurance.
Once you have registered with the system, you will be sent a health insurance card: your eID. The Belgian health insurance system works on a co-pay reimbursement basis. You will have to pay an out-of-pocket fee, then submit a claim by taking your eID to a clinic or hospital in order to be able to claim your costs back. The maximum co-payment is (in principle) 25% for general medical care and 40% for specialist services, so you won't be reimbursed for the full fee. You may have to pay in cash. Your doctor will then supply you with a receipt/green treatment certificate.
You can see a specialist without a doctor's referral but most people choose to go through their GP. You will also be entitled to visit an emergency room, but you might have to pay a small, non-refundable fee. Make sure you take your EHIC card, if you have one, or your eID with you, or you won't be eligible for reimbursements.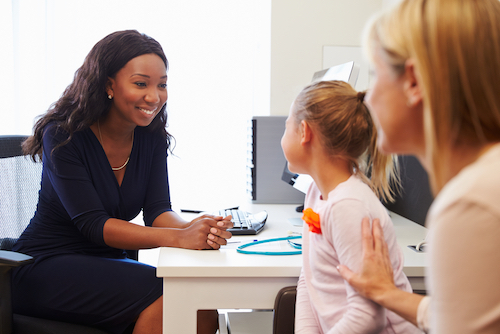 Most people get a GP's referral to visit a specialist
You should be able to claim back around 70% of your medical fees, for example, for a doctor's visit. If you are hospitalized, you will need to pay a fixed sum for your accommodation, but your actual treatment fees will be covered by your insurer. You will also need to pay more if you opt for a single-occupancy room.
In the pharmacy (pharmacie/apotheek) you will have to pay for non-prescription medication, but some of your prescription costs will be refunded (again, you will need to pay upfront and claim them back). This might only be 20%, however: it depends what sort of medication you need.
There are around 18 tiers of treatment/coverage in Belgium and each one has their own reimbursements. This may also depend on your status – if you are a widow, or classed as vulnerable – you may find that you are eligible for a higher rate of reimbursement. Some insurers have existing arrangements with clinics that will allow full reimbursement, and sometimes the reimbursement will be deducted from your initial payment.
You should check when your coverage starts: some expats in Belgium have had problems because the mutuelle/ziekenfonds may not be applied until 6 months after signing up. Unless you can prove that you have paid sufficient social security contributions in your own country, or if you have previously been covered by Belgian state insurance as someone else's dependent, you may not be able to apply for reimbursement.
Signing Up For Private Health Insurance In Belgium
Expats take out private health insurance in Belgium in order to top up existing state coverage, or to secure quicker access to treatments. Some expats take our private insurance to cover the gap between state premiums and the level of reimbursements. Some use private insurance to cover medical treatment – such as dental care – that is not covered by the national system.
Would you like to share your experience of life abroad with other readers? Answer the questions here to be featured in an interview!