How To Apply For A Visa In Belgium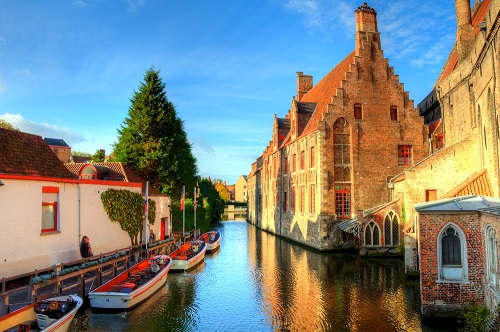 If you wish to travel to Belgium, you will need a passport that is valid for at least three months after your intended departure date from the country and the Schengen Zone. Your passport will also need to have been issued within the last 10 years. British passport holders are currently exempt from this, however things may change post Brexit agreements. If you are subject to the Belgian visa regime, which will depend on your nationality and country of residence, then you will need a visa. Make sure you check whether this applies to you prior to making travel arrangements.On some occasions, you may be asked for additional documentation, such as an invitation letter from a permanent resident or citizen of Belgium, proof of lodging or a return ticket to exit the country. If you are unsure whether this applies to you, it is best to contact your local embassy to seek clarification prior to booking your travel.
You may also be asked some questions by the immigration officials, most likely regarding the purpose of your visit – for example, whether you are travelling for business, tourism, family or friends – how long you intend to stay in the country, and where you will be staying – for example, in a hotel, hostel or friend's house.
Double-check that the immigration officer has given you a Schengen Zone entry stamp in your passport, before you exit.
If you need to transit through an airport in Belgium then, depending on various factors, you may require an airport transit visa. You can find more details about this under the visa section.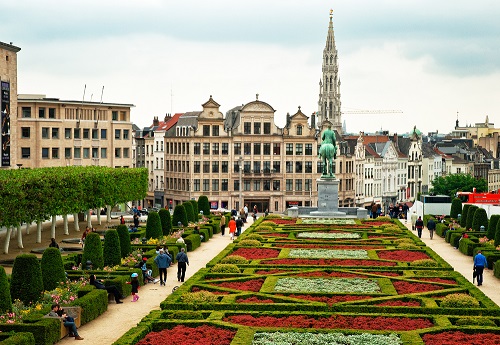 If you wish to travel to Belgium, you will need a passport that is valid for at least three months after your intended departure date from the country and the Schengen Zone.
Visas
Schengen and transit visas
Even if you are planning a short trip to Belgium, you may still require a Schengen visa or a Belgium airport transit visa. The airport transit visa is for those that need to transit through Belgium to an area outside the Schengen Zone. You can find out whether you require one on the Schengen Visa Info website.
A Schengen Zone visa allows you to visit anywhere else in the Schengen Zone on a temporary basis for up to 90 days. You can find a list of Schengen Zone countries on the Schengen Visa Info website.
When applying for a Schengen visa, you will be required to provide supporting documentation. This should either be taken with you to your embassy or consulate appointment, or be sent along with your application if you are submitting it via post. The supporting documentation is as follows:
• A signed and completed Belgium visa application form
• Two identical passport-size photos
• Your passport – this should have at least two blank pages and three months' validity, and must have been issued within the last 10 years
• Copies of any previous visas
• A Language Preference Form
• Proof of Schengen Travel Insurance, with a minimum €30,000 coverage for medical emergencies and repatriation, which you can find out about on the Schengen Visa Info website
• A cover letter – this should state why you wish to visit Belgium and the details of your trip
• A round-trip flight itinerary – this should contain the dates and flight numbers of your entry and exit from Belgium, or the Schengen Zone, if you are visiting multiple destinations
• Proof of accommodation
• Proof of civil status – this could be your marriage certificate, children's birth certificates, spouse's death certificate etc.
• Proof of sufficient financial means for the period of your stay in Belgium – the Belgian Immigration Office estimates this at around €95 per day if staying in a hotel, and €45 for less expensive accommodation
Business visa
Business visas are available for business people who wish to participate in activities that are related to business in Belgium. For this visa, you will typically need supporting documents, such as:
• Invitation letter from the Belgian company
• A certificate from your employer
• Business bank statement, preferably for the last six months
• Memorandum & Article of Association in original certified copy (registered with joint stock companies)
• Trade License (first issued and present renewal)
• Proof of trip financing
Work visas
There are two different kinds of work visa, and which one you need will depend on whether or not you are self-employed. Read on for more information about each type, and to find out about the supporting documents required.
• Employee visa
You can only be granted an employee visa alongside a work permit, which your employer should obtain on your behalf before you arrive in the country. You will require a medical certificate and passport photos, as well as completed and signed application forms. You will also need to provide a criminal records disclosure covering the previous year.
• Self-employed visa
Before you can even apply for a self-employed visa, you will need authorisation from the Federal Public Service for Economy, SMEs, Self-Employed and Energy. This comes in the form of a "professional card" (a.k.a. carte professionnelle or beroepskaart), which you can request from the Belgian embassy. The embassy will require completed and signed application forms, 4 passport-size photos, a project plan, and a criminal records disclosure, in order to consider your request. You should also submit your CV, copies of your education and qualification certificates, and any professional references or letters of recommendation that you might have.
You can find out more about the specific documents required, as well as the visa application fees, on the Schengen Visa Info website.
Other types of visa
Other types of visa include:
• Tourist visa
For short-term visitors who are visiting Belgium solely for the purpose of tourism.
• Visitor visa
For foreigners visiting family or friends who reside in Belgium. You may require a letter of invitation from your hosts and proof that they legally reside in Belgium.
• Official visit visa
For those that are visiting Belgium to attend intergovernmental meetings, consultations, political negotiations, and official events.
• Medical visa
For patients that require medical care in one of the hospitals or clinics in Belgium. You may require a medical report from your doctor as well as attestation from the clinic or hospital you're attending in Belgium.
• Study visa
For those wishing to study at an educational institution in Belgium for up to three months. You will require proof of enrolment to submit your application.
• Cultural, sports and film crews visa
For those wishing to attend an activity in the cultural or sports field.
• Retirement visa
For those wishing to retire either permanently or semi-permanently in Belgium. You will require proof of regular income generated by property, for the last six months, and/or a recent pension statement.
Visa requirements for minors
Minors visiting Belgium for a short stay will require parental or guardian consent and additional supporting documentation, as shown below:
• Birth certificate
• Belgium application form, signed by both parents, or a family court order, in cases where only one parent has full custody over the child
• Certified copies of ID/passport of both parents
• Parental authorisation in writing to travel to Belgium, signed by both parents/guardians if the minor will be travelling alone
When applying at the Belgian embassy or consulate, the guardian or parent should accompany their under-age children.
Where to apply for visas
You can apply for a visa to Belgium in one of several places:
• The Belgian embassy in your country of residence
• One of the Belgian consulates
• Your local Visa Application Centre certified to outsourced visa submissions
• The embassy/consulate of another Schengen country that has an outsource agreement with Belgium
Extension of Schengen visa
A Schengen visa can be extended, but only in special circumstances. You can find out more information on eligibility for extension on the official website.
Work permits
Depending on whether you are a citizen of another European country, you may or may not require a work permit. Citizens of the European Union and European Economic Area do not need a work permit. For others intending to work in Belgium, the categories for work permit are as follows:
• A Permit
The A Permit is only available to foreigners who have already been working in Belgium on a B Permit. It is granted to people who have been working in Belgium for a minimum of four out of 10 years. The A Permit does not tie you into a specific job, and allows you to change employers if you wish to.
• B Permit
Your employer should obtain this on your behalf before you start working in Belgium. It is valid for one year and you are contractually committed to your employer and the job for this period of time.
• C Permit
The C Permit is suitable to those with a limited residency status, such as students or refugees, who want to take up temporary work. C Permits are not tied to a specific job or employer.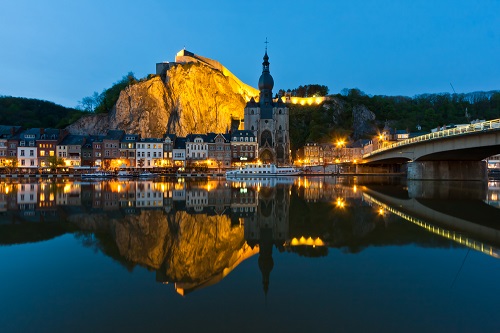 Citizens of the European Union and European Economic Area do not need a work permit to work in Belgium.
Residency
Ideally, you should register for residency straight away or as soon as possible. EU (European Union) citizens can stay in Belgium for up to 90 days, as tourists, without having to get a visa or register for anything. If you want to stay for longer and work, then you can go to your local town hall (often referred to as either a Maison Communale in French, Gemeentehuis in Dutch or Stadthalle in German) to register.
If you are an EU or EEA (European Economic Area) citizen, you and your family do not need to apply for a visa or work permit, as you are entitled to live and work through the European Union. If you are not, then you will need to apply for a residency permit at the town hall, and obtain a work permit, before you can seek employment. In saying this, in the majority of cases, you should have an employment offer first, and your employer would have already applied for your work permit on your behalf.
When you go to the town hall to register, you will need to take supporting documents with you, such as:
• Passport and/or ID card
• A rental/housing contract
• Four passport-size photos
• Proof of health insurance (EU citizens can present their EHIC card instead)
• Proof you can support yourself in Belgium (e.g work contract, pension, sufficient savings, etc)
Within two weeks of your registration, the police will conduct a residency check. Once your residence is confirmed, you will receive your residence permit and your national number, and you will be logged into the foreigners register.
Latest Videos
Moving Home After A Decade Abroad
4 Ways To Take Care Of Your Health And Wellbeing When Living Abroad
5 Things to Know Before Moving to Sweden
This error message is only visible to WordPress admins
Important: No API Key Entered.
Many features are not available without adding an API Key. Please go to the YouTube Feed settings page to add an API key after following these instructions.
Latest Articles