Belize welcomes immigrants who are in a position to come to the country and establish themselves without government assistance. Professionals whose skills are considered as high in demand in Belize, investors, and retirees are among those who are likely to be approved for a visa.Belize states that immigrants must be "of good character, in sound health, financially solvent and in possession of a valid passport or other recognised form of travel document." Please read on for further details.
Sound health
When any documents in Belize, pertaining to visas, work permits, and immigration, states "sound health", they essentially mean that the candidate is free from any contagious diseases, including, but not limited to, HIV or AIDS. They also mean that the applicant does not have a chronic illness or disability that will affect their ability to work and support themselves and their dependants.
Good character
In this context, when "good character" is mentioned, it is to establish that the applicant has a clear police record in any country that they have previously resided in.
Financially solvent
By "financially solvent", the documents are referring to the candidate's possession of sufficient funds to support both themselves and any dependants, which usually means their spouse and any children who are less than 18 years old. This amount should be enough to support the applicant and their family in the event that they cannot work, so that they do not need to rely on government social funding.
UK Emergency Travel Documents are accepted for entering Belize, for any airside transit and for exiting the country. Single parents or adults travelling with children under the age of 18 will be required to provide documentary evidence of parental responsibility, consent to travel from those with parental responsibility, or written proof of guardianship.
Belize imposes a departure tax of around US$50 on all non-nationals leaving the country. This is often included in airfare ticket prices, but you should always check prior to travelling; if it is unclear, seek clarification from your airline provider. If you are required to pay departure tax, it is wise to take the amount in cash, as it is often not possible to pay by card. Leaving by land is also subject to a departure tax, but it is only around US$20 – this must be paid in cash.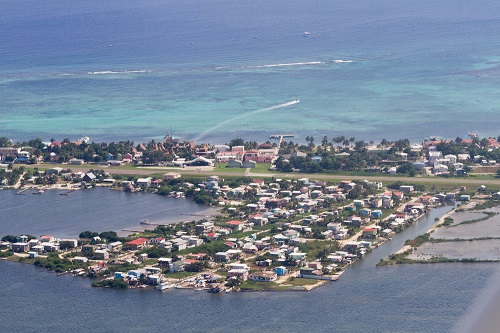 Belize imposes a departure tax of around US$50 on all non-nationals leaving the country.
Visas
All visitors entering Belize must hold a valid passport with a minimum validity of six months past the date of your intended exit – this applies for whatever your reason is for travelling. Nationals from the following countries do not require a visa (or essentially receive a "visa upon entry") to enter Belize as a tourist for up to 30 days:
• European Union Member States (EU) and their dependent territories
• Citizens of the Caribbean Community Member States (CARICOM), excluding Haiti
• Citizens of the United States of America (USA) and its territories
• Citizens of Costa Rica, Chile, Guatemala, Iceland, Mexico, Norway, South Africa, Tunisia and Uruguay
• Citizens of the Commonwealth Realms & Monarchies, and their dependent territories
• Citizens of Switzerland
• Citizens of the Commonwealth Republics, excluding Bangladesh, Cameroon, Chad, India, Nauru, Pakistan, Sri Lanka, Mozambique, and West African countries
Nationals of all other countries require a visa to enter Belize for any length of stay.
Applying for a visa
All applications and supporting documents must be written in English or accompanied by a certified translation. The following supporting documents will be necessary:
• Your passport
This must be valid, and must have at least six months past your intended exit date remaining.
• Two recent passport-size photos
These will be attached to your application papers.
• Proof of travel arrangements
This may include copies of tickets, proof of transport/transit, and your confirmed travel itinerary.
• Proof of accommodation
This may include copies of confirmed hotel reservations and/or contact details of friends and family in Belize.
• Proof of financial means
This could be recent bank statements, proof of equity, savings, and/or other assets.
• Proof of purpose of trip
If the trip is for educational purposes, you will need a "Letter of Introduction" from your university or educational institution. For business trips, you will need a letter of introduction from your company or organisation. For tourism, you will need proof of travel arrangements.
• Correct payment of fees
Single-entry (valid for three months) apx USD$78.
Multiple-entry (valid for six months) apx USD$143.
Visa extension
If you are on a 30-day entry with a valid visa or permit, you can contact your nearest Immigration Office to apply for a visa extension of another 30 days. This costs around US$15 per extension.
You can download visa application forms and instructions from the Belize High Commission website.
Work permits
Any foreign citizen who wishes to work in Belize must be a legal resident (i.e. they must have resided in Belize for a minimum of six months). The applicant must be residing in the country legally, with proper visas and/or permits issued by the Immigration Department.
Belize's labour laws are essentially designed to protect local jobs and enable the employment of as many Belizeans as possible. Technically, anyone seeking employment in Belize can apply for residency, as long as they have a valid passport and an updated visa. However, you will need to have a desirable skillset, or else viable funds to invest, in order for this to be approved. Work permits will generally not be issued to foreigners of domestic and lower level jobs, such as waitresses, vendors, domestic workers (maids, nannies, cooks, etc.) and farm hands.
All applications for residency in Belize are made through the Labour Department. In order to submit an application, you will need to go to your local district labour office. Most local labour offices only accept such applications on certain days of the week, so it is best to check in advance. You can enquire locally or call the Labour Department General Office on (501) 2-44891 and -44907.
The Belize Department of Immigration and Nationality Services lists several types of permits that are available in Belize:
• Work permit
You need an offer of employment prior to arrival OR to have been residing in Belize for a minimum of six months before you can apply for a work permit.
• Dependant permit
Usually covers your spouse or partner and your dependent children in education.
• Student permit
For those wishing to study in Belize at a certified educational institution.
• Self-employment permit
This permit is also applicable to foreign investors. This is mostly aimed at self-employed professionals who will be starting and running a business.
You can find information on the exact requirements and supporting documents you need for each permit on the Department of Immigration and Nationality Services website.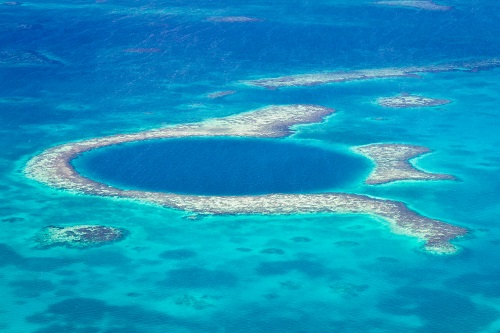 The Belize Department of Immigration and Nationality Services lists several types of permits that are available in Belize.
Residency
Any individual can apply for permanent residence in Belize after paying one year's worth of legal residence fees on a continuous basis. You must also not have been outside the country for more than a total of 14 days in a year.
There are two residency statuses available – Permanent Residence and Qualified Retired Person (QRP) status. The Permanent Residence status means that you reside in Belize full-time and that someone can employ you.
You will be required to pay an application fee of approximately US$50, and an additional safeguard deposit. The deposit is to ensure that you do not begin to rely on public funds, and will be the equivalent sum of a flight back to your home country. The deposit is returned after a period of three years OR prior to the applicant's departure from Belize permanently. Alternatively, under special circumstances, a local resident may be able to act as a guarantor in place of the deposit.