All foreigners entering Bermuda must have at least 45 days' validity left on their passport from the date of their intended entry. Any foreigners wishing to stay in Bermuda for a period of longer than three weeks, but not for the purpose of business or working, must apply for an extension from the Chief Immigrations Officer at the Government Administration Building (30 Parliament St., Hamilton, HM 12). You can telephone them on 441/295-5151. You must apply for an extension before you have been in Bermuda for 21 days.Some passport holders, depending on your nationality, will not require a visa to enter Bermuda, but it is a prerequisite that accommodation is booked before you arrive. The majority of nationalities are entitled to stay for up to 90 days in Bermuda without a visa. If you are not sure what agreement your country has with Bermuda, you can check on either your own government website, the Bermuda embassy website in your country, or the Bermuda government website.
US citizens travelling on a "closed loop" (such as a direct round trip cruise to Bermuda starting and ending at the same port in the US), will require either a valid passport or a combination of proof of citizenship and a photo ID issued by the US government. However, US passport cards are not accepted in air travel.
Visas and work permits
Bermuda does not issue work visas, only work permits. Foreigners wishing to work in Bermuda must secure a job before they arrive in the country. Your employer will then file an application with the Department of Immigration for a work permit on your behalf. You may only enter the country to work once this has been received. You cannot seek employment while visiting Bermuda as a tourist or a visitor. Only an employer can apply for a work permit on behalf of their employees, so you can neither make an application yourself nor enter the country to work until you have received this from them.
Jobs in Bermuda have to be advertised locally first, to see whether a suitably qualified Bermudian, or their legal spouse, or a PRC holder is interested in the job and available to do it. Only after the authorities can be satisfied that the employer is not able to employ a local can they appeal to the wider market and offer foreign talent a job.
You can find out more about immigration prerequisites on the official Bermuda government page here.
There are various types of work permit depending on the type of work and the length of time you will be working in Bermuda. You can find more information on this below.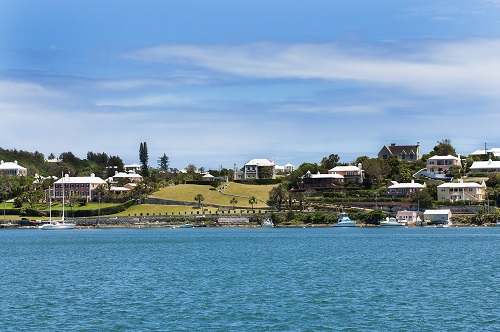 Depending on the work you wish to do in Bermuda, you may require one of a number of different work permits.
Work permit cards
Work permit cards are available to employees and their sponsored dependants. The card is to facilitate travel to and from Bermuda. Employers must submit a completed application form, supporting documents, and applicable fees for the work permit application and the work permit card.
Types of work permits
There are seven different types of work permit in Bermuda:
Standard work permit
This allows all organisations in Bermuda to employ foreign nationals, provided that they can prove they have advertised the job locally first and were unable to find qualified and suitable candidates. Employers may apply for standard work permits for periods of one, two, three, four or five years.
Read more about the standard work permit on the government website here.
Periodic work permit
This permit is used by employers seeking to hire foreigners for short periods of work on multiple occasions. The periodic employee would make multiple visits to Bermuda, but not stay for longer than 30 days consecutively. For this type of work, there is no obligation on the employer to advertise locally first.
View the government page on the periodic work permit here.
Short-term work permit
A short-term work permit can be used by any employer, including NGO organisations, registered charities and religious institutions, to employ an individual from abroad to work for periods of up to six months.
Read the government prerequisites on short-term work in Bermuda here.
New business work permit
This type of work permit allows an exempted company that is new to Bermuda to receive automatic approval of work permits for the first six months.
You can find out more here.
Global entrepreneur work permit (a.k.a. GE permit)
The global entrepreneur work permit is available to exempted companies OR section 114B start-ups. It allows employees from abroad to live and work in Bermuda for up to one year.
You can find out more about the permit and the authorised activities it entails here.
You can find the legal definition of a section 114B start-up company in the Bermuda Companies Act 1981 here.
Global work permit
A global work permit allows a person who is already employed by a global company in another jurisdiction to transfer to the Bermuda office of said company, negating the requirement to advertise the job first. Employers may apply for global work permits for periods of one, two, three, four or five years.
You can read more about global work permits here.
Fintech business work permit
A fintech business work permit is similar to the global entrepreneur work permit, in the sense that it allows a new company in Bermuda to receive automatic approval of work permits for the first six months – the difference is that it applies only to fintech companies. There is a cap on this, which means that only five fintech business work permits can be automatically approved and issued. Such positions do not need to be advertised in the local job market first. The permits can be issued for two, three, four or five years.
Please note that, when a work permit is due for renewal, the employer must advertise the job locally first, and give full consideration to qualified Bermudian applicants or permanent residence card holders.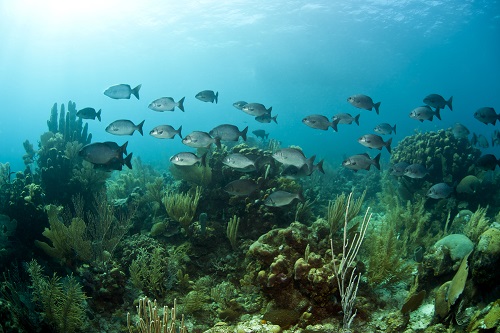 A fintech business work permit allows a new fintech company in Bermuda to receive automatic approval of work permits for the first six month.
Residency
All foreign workers and work permit holders in Bermuda are required to sign a declaration acknowledging that they are not entitled to permanent residency. Many workers can remain employed in Bermuda indefinitely.
In order to be considered eligible for permanent residence, you must have been residing in Bermuda for a period of at least 10 years, or one or both of your parents must possess a Permanent Resident's Certificate. You must also be over the age of 18 years old.
If you meet the criteria and wish to file an application, you will need to submit this to the Department of Immigration, along with completed and signed forms, supporting documents, and the appropriate fee.