In order to enter Brazil, you must be able to satisfy the immigration authorities about your purpose for visiting and that you have enough money for the duration of your stay. You may need to provide details of your accommodation, as well as evidence of your return or onward travel – this could be return flight tickets, an onward flight ticket, bus/coach/train tickets etc. Your passport must be valid for at least six months from the date you enter the country. Dual citizens are usually required to present their Brazilian passport when entering the country. Additional rules apply to dual citizenship minors travelling alone.UK Emergency Travel Documents (ETDs) are accepted in Brazil for entry, transit, and exit. However, your ETD must be valid for a minimum period of six months from your date of entry.
Many nationalities will not require a visa for a short-term visit to Brazil. Check online for visa waiver countries for Brazil, as those not included will be required to obtain a visa in advance. If you outstay your visa, you will either be given a fine or, depending on how long you have overstayed, you may be fined and deported or ordered to leave with immediate effect at your own expense. Visa extensions can be made by application to the Federal Police.
Visas
All visitors to Brazil must obtain a visa from one of the Brazilian diplomatic missions, unless they come from one of the visa-exempt countries. Visits on a visa exemption basis are limited to the same purposes as visits on a tourist visa (i.e. tourism, business, friends and family, culture/art, etc). The different types of visas available to foreigners are as follows:
Business visa
The Brazilian business visa is designed for foreign citizens travelling to Brazil to do business but not to seek employment. On this visa, your first entry to Brazil must be within 90 days of the visa issue date. The business visa is valid for a period of up to 90 days, but it is possible to apply for an extension once, which will offer another 90 days. The maximum amount of time you can spend in Brazil in any given year on a business visa is 180 days.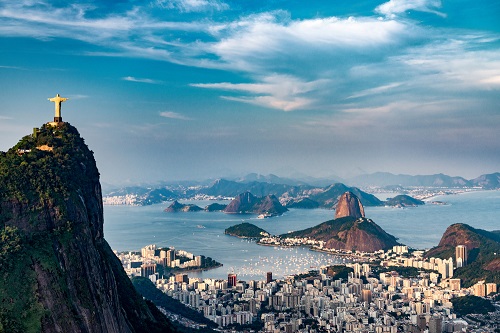 The Brazilian business visa is designed for foreign citizens travelling to Brazil to do business but not to seek employment.
Working holiday visa
A working holiday visa in Brazil is designed for the primary purpose of tourism, but also permits temporary paid work. This visa is exclusively available by international agreement, so your eligibility will depend on your nationality. A working holiday visa in Brazil is only available for eligible candidates aged between 18 and 30 years old, and it allows a maximum stay of one year.
Investment visa
The Brazilian investment visa is available for three different types of investment. To apply, you will need to fit in one of the following categories:
• Managers and executives whose companies invest a minimum of 600,000 BRL (Brazielan Real) in a Brazilian company, or a minimum of 150,000 BRL in a business that will also generate at least 10 new jobs for local residents within the next two years
• Applicants who personally invest a minimum of 500,000 BRL in a Brazilian company OR a minimum of 150,000 BRL in research activities. In either of these cases, the applicant will be granted permanent residency straight away.
• Applicants who purchase urban real estate worth a minimum of 700,000 BRL, if located in the North or Northeast of the country, or a minimum of one million BRL, if located in another region. Residency will be granted initially for two years, after which the applicant may submit a further application for permanent residence
Family visa
The family visa is available for spouses (or domestic partners), children, grandchildren, parents, grandparents and dependent siblings of a Brazilian citizen or of a person holding, or applying for, Brazilian residency. It is also available to the legal guardians of a Brazilian citizen. Residency is granted for the same period of time as for the family member who holds the initial citizenship or residency – this can be permanent residency if applicable. Dependent family members also wishing to work will need a temporary work visa.
Medical training visa
The medical training visa is available to medical doctors licensed in countries with more than 1.8 doctors per 1,000 people. They are assigned to work in areas of Brazil with a low number of doctors and trained medical staff. The visa is valid for a period of up to three years, and is eligible for one renewal of a further three-year period.
Retirement visa
Those wishing to retire in Brazil can initially apply for a retirement visa, which covers a period of up to two years, after which, the retiree can make an application for permanent residency. To be eligible for a retirement visa in Brazil, the applicant will need to show evidence of a minimum monthly income of at least $2,000 (USD).
Short-term work visa
The short-term work visa is valid for working in a specific position for a limited period of time. Expatriates on a short-term work visa are not permitted to change jobs during their stay in Brazil. They are contractually obligated to stay with the employer that applied for their work visa until the specified period expires. Dependent family members (i.e. spouses or domestic partners, dependent children, etc.) are able to accompany the visa holder, but they are not automatically allowed to start working in Brazil.
In order to be eligible for this type of visa, the applicant will need to have a signed contract of employment from a Brazilian employer. The visa application will only be processed by the immigration authorities pending a contract examination and approval that is conducted by the Brazilian Ministry of Labour.
Long-term work visa
The long-term work visa is generally much more desirable to expats, as it allows the holder to stay in Brazil indefinitely and to change jobs without losing their work permit. Applicants for a long-term work visa in Brazil will need to convince the Brazilian authorities that they possess a highly specialised skillset, which would benefit the Brazilian economy and fill a skills gap.
Applying for a work visa in Brazil
To work legally in Brazil, you'll need a residence permit and a work visa. Therefore, you will need to have your work visa ready before you take up any employment, and apply for temporary residence upon arrival.
In most circumstances, your employer should get the ball rolling for your work visa on your behalf, and will submit the proposed employment contract, along with the required supporting documents – such as qualification certificates, work experience, and a letter of recommendation – to the Ministry of Labour and Employment. All documents will need to be translated into Portuguese and approved by the Brazilian authorities. The subsequent approval will be sent to the Ministry of Foreign Affairs, who will authorise the responsible Brazilian embassy or consulate in your home country to start the work visa procedure.
Once such authorisation has been received, you can make an appointment with your local Brazilian embassy or consulate to further proceed with your visa application. It might be possible to start completing the visa application forms online, but you will need to check on your local embassy website. Your local embassy might require you to take a printed copy of your application instead of (or despite) your online application.
Application procedures can vary depending on the embassy or consulate that you attend, your nationality, and the visa you are applying for. It is therefore extremely important that you check all the details before you attend, and if there is any confusion regarding the exact procedure of your local embassy, you should call them as soon as possible to seek clarification. For example, some embassies do not offer appointments for visa applications, and may solely operate on a first-come first-served basis. In such cases, it would be wise not to book/confirm your travel arrangements until after you have been to the embassy.
Regardless of what type you are applying for, all visas must be issued outside of Brazil. Therefore, if you are already in the country on a tourist visa, you will need to leave, and then re-enter once you have applied for and received your new visa from your local embassy.
In order to apply for a work visa in Brazil at your local embassy, you will need to submit your passport (as well as copies of your passport), which must be valid for at least another six months. You will also need to submit completed and signed application forms, several recent, passport-size photographs, a police report, issued within the past three months, confirming that you do not have a criminal record, and the appropriate visa fee.
Work permits
You can apply for either a temporary or permanent work permit for Brazil. Temporary permits are usually issued for a duration of up to two years, and they can only be re-applied for and reissued once. After a four-year period, your employer can apply to switch your temporary permit to permanent permission to work in Brazil.
To reiterate some information from the visa section, in order to work in Brazil, you will require a short-term or long-term work visa, which can only be issued outside of the country. A Brazilian employer should start the ball rolling on your work visa and make the application for your required work permit. The employer does this due to the fact that, in the majority of cases (with only a few special exceptions), you will need a job offer before any of these applications can be made.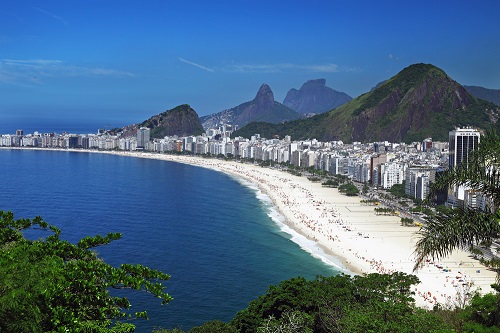 You can apply for either a temporary or permanent work permit for Brazil.
Residency
Both temporary and permanent residence in Brazil are available to foreigners. Certain investment visa candidates can be eligible for either permanent residency straight away, or temporary residency for two years with the option to apply for permanent residency after. You can also be eligible for residency in Brazil if you fit into the following categories:
Marriage and family residency
You can qualify for permanent residency in Brazil if you are married to (or have a child with) a Brazilian national. Those under family reunification visas can be eligible for temporary and permanent residency. This is providing that you can present all the correct paperwork, documentation and certificates, as well as proof that you can financially provide for your spouse and/or your dependant child.
International agreement residency
This is available to candidates of certain nationalities, those that belong to a country with a reciprocal residency agreement with Brazil. Agreements providing permanent residency are in effect with countries such as Argentina and Uruguay.
Another agreement, known as the Mercosur Residence Agreement, provides an initial residency of two years, with the option to apply for permanent residency after. This agreement is in place with Bolivia, Chile, Colombia, Ecuador, Paraguay and Peru. Nationals of the aforementioned countries may enter Brazil without a visa, and can request residency after arrival.
Nationals of neighbouring countries that are not part of the Mercosur Residence Agreement, such as Guyana, Suriname and Venezuela, can also apply for residency after they have arrived. Nationals of Cuba, who have participated in the Mais Médicos medical training programme, and nationals of the Dominican Republic and Senegal, who have an application for refugee status under review (although this requires withdrawing the application), may also apply for residency once they have arrived. All the countries mentioned in this paragraph can apply for temporary residency in Brazil, after arrival, for a period of up to two years, after which they can submit an application for permanent residency.