Having the perfect smile is very important to Brazilians. Cosmetic procedures tend to be in high demand, as well as very lucrative. Day-to-day oral and dental hygiene are considered of paramount importance to a large portion of the population. In some restaurants, cafes and public restrooms, you may even see mouthwash and floss, alongside the usual soap and paper towels. It is common for Brazilians to brush their teeth several times a day, especially after a meal, even if that means brushing them after lunch at work.
"We smile a lot. Every time we ask something, we smile, we apologise smiling, people see their smile as their calling card." – Ronaldo Art, Marketing Manager for Oral Care at Johnson & Johnson in Brazil.
Research, carried out by international brand consultancy Millward Brown, revealed that, out of the top twenty most powerful foreign brands in Brazil, three of them were manufacturers of toothpaste: Colgate, Oral B, and Close-Up. Overall, the dental market in Brazil is number three in the world, after the United States (US) and China.
Ophthalmic health care is considered equally important (albeit less desirable) by many people in Brazil, apart from older members of the population who live in remote areas. Lots of progress has been made in the field, and many initiatives have been put in place in recent years to support ophthalmology across the country.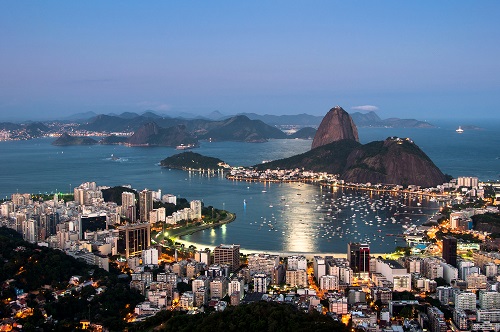 Dental care is considered extremely important in Brazil, and because it is much cheaper than in many other countries, a lot of tourists go there to make use of it.
Dental care in Brazil
Many tourists come to Brazil for dental surgeries or dental implants, which are cheaper than they are in many other countries, such as the US.
Brazil actually has more dentists than any other country – over 264,000, which is equivalent to nearly 20% of dentists in the entire world. Brazilian dental care has a reputation for being excellent and very high-quality. The ratio of dentists available to the population in Brazil is around 737 patients per one dentist. This surpasses the World Health Organisation (WHO) guidelines, which recommend approximately 1,500 patients per one dentist.
Employees in Brazil are usually given medical and dental benefits as part of their employment contract, and expatriates may find that they are covered by company health insurance. Many private insurance policies also cover dental, but often do not cover a huge amount of the cost, so if dental health is something that you have had previous troubles with, or that you want to be extra cautious about, it might be worth reading up on what different insurance policies can offer.
There is also public dental care available in Brazil, which is free through the national health system. However, the public health care system in general has received a lot of criticism from Brazilians, who feel its services are not up to standard and that waiting times are too long. It is also worth noting that there is no system in place to cap the ratio of dentists per region or area, so it can often become disproportionate, with more remote and rural locations lacking in access to many types of medical and health care, including dental care.
Ophthalmology (eye-care) in Brazil
Ophthalmology deals with the anatomy, physiology and diseases of the eye. Specialists in this field are known as ophthalmologists. In 2019, a group of three Brazilian organisations (Instituto da Visão–IPEPO, Altino Ventura Foundation and the UNICAMP Ophthalmology Service) received the €1m Antonio Champalimaud Vision Award. This prize is the largest vision-related award on an international scale.
Ophthalmology ranges from corrective glasses and contact lenses to eye laser surgery and more. Ophthalmologists tend to specialise in a specific area, such as retinal ophthalmology, anterior segment surgery, neuro ophthalmology, ocular oncology or paediatric ophthalmology.
There are around 9,000 ophthalmologists in Brazil, caring for a population of around 165 million people. According to the WHO, one ophthalmologist is needed for every 20,000 patients. Therefore, according to this guideline, Brazil has a sufficient number of qualified ophthalmologists. However, the specific amount per region is more difficult to estimate. Studies show that older adults living in remote areas with limited access to health services are at higher risk of developing visual impairments and blindness.
Having said that, studies and surveys conducted show that Brazil has a high frequency of comprehensive eye exams, with 80% of adults having had an eye test in the last year, and 61% intending on having one within 12 months. Parents and caregivers in Brazil also report a high frequency, around 52%, of comprehensive eye exams for their children.
Many ophthalmology initiatives have been set up in Brazil within the last decade, as well as a country-wide blindness prevention programme endorsed by the Ministry of Health. Previous initiatives working in conjunction with the Ministry of Health saw ophthalmologists performing cataract surgeries on around 130,000 poor Brazilians. Eye examinations in schools have become more and more frequent, with promising results, and there have been many donations of money and glasses.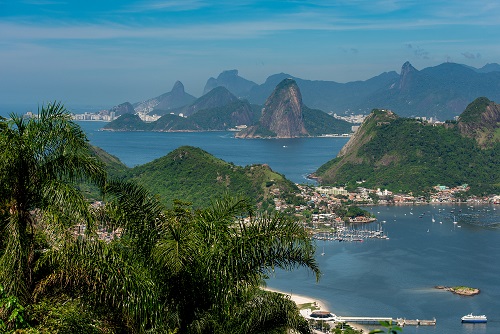 Many ophthalmology initiatives have been set up in Brazil within the last decade, as well as a country-wide blindness prevention programme endorsed by the Ministry of Health.
Choosing the right option for you

It is difficult to estimate how much dental or ophthalmic services will cost you, as this varies not only from region to region, but also from one facility to the next, particularly in the case of private medical facilities.
Usually, the best option is to get a comprehensive private health insurance policy that also covers dental work. You could obtain insurance from a Brazilian company, or from one in your home country that extends cover to living and working abroad.
It is important to check the amount that is covered on your policy, as some policies have very little cover in place for dental work. Your employer may also offer you and your dependent family members cover on your company health insurance policy, but again, it is always worth checking exactly how much is covered.
If you are considering travelling to Brazil for the purposes of medical tourism, check your insurance cover first, in case anything goes wrong. This is unlikely however, as the dentists and ophthalmologists in Brazil are highly qualified and trained. You will also find that the prices are much lower than in the USA or Canada.