If you are going to India, whether to live or for a visit, you may wish to take advantage of the country's ancient and established range of complementary therapies. India is home to many forms of alternative medicine and health practice, including:
• Ayurveda
• Yoga
• Unani
• Siddha
• Homeopathy
• HerbalismAyurveda is an ancient Hindu system of medicine based on the notion of balance within the body, which relies upon herbalism and yogic breathing. Siddha and Unani are similar, and they have a holistic approach that aims to promote harmony between the mind and body. Siddha, one of the oldest systems of medicine in India, has its origins in Tamil Nadu, while Unani can trace its roots back to ancient Greece. In Siddha, as in Ayurveda, everything in the universe, including the human body, is composed of the five basic elements: earth, water, fire, air, and sky.
Traditional medicine is widely used in India, especially in rural areas where 70% of the Indian population live. You will find these practices in alternative health clinics and some mainstream hospitals, both in the public and private sectors. Ayurveda, Unani, Siddha, naturopathy, homeopathy, and yoga are all recognised by the Government of India, via the Central Council of Indian Medicine Act of 1970, and are all integrated into the national health care system. India has state hospitals and dispensaries for both traditional medicine and homeopathy, although the World Health Organisation (WHO) notes that traditional medicine and homeopathy are not always well integrated with allopathic medicine, particularly in allopathic hospitals.
In 1998, the WHO noted that more than 75% of beds in hospitals offering traditional treatment were occupied by patients receiving Ayurvedic treatment, and it states that this is the most common form of traditional medicine in India.
All of these therapies come under the Ministry of AYUSH, which is a government agency created in 2014 to improve access to and awareness of traditional methods. In 2014-15, India's AYUSH industry was estimated to be worth around $2.4 billion, according to a 2018 report by the Federation of Indian Chambers of Commerce and Industry.
These traditional forms of healthcare are fuelling the country's rise in medical tourism, with people coming to India not only to access conventional Western treatment in the nation's private medical sector, but also to combine Western medicine with traditional treatment. The traditional medical industry is recognised by the government, as above, and traditional practitioners must be officially registered in order to practice. AYUSH has a number of private hospitals.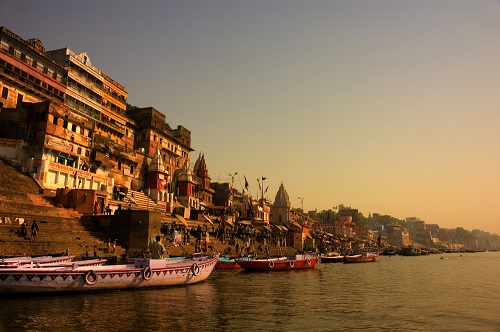 Medical tourism in India increases, as people go there not only to access conventional Western treatment in the nation's private medical sector, but also to combine Western medicine with traditional treatment.
However, some Indian commentators feel that traditional medicine has, nonetheless, been neglected. This seems to be about to change, since a number of initiatives to promote AYUSH have recently been announced. AYUSH wings are to be set up in defence and railway hospitals; loans and subsidies are to be put forward for the establishment of private AYUSH hospitals and clinics; and institutes of excellence in teaching and research are to be built. Altogether, it is planned that 12,500 dedicated AYUSH health and wellness centres will be established under the Ayushman Bharat mission.
All of this means that, as an expat in India, you have multiple opportunities to take advantage of the country's complementary therapies. Yoga holidays and retreats are a big part of India's tourism and hospitality sector. Somatheeram Resort in Kerala is billed as the world's first 'Ayurveda Village.' The resort offers, among other treatments:
• Rejuvenation therapy
• Panchakarma / detoxification / body purification
• Slimming
• Stress management
• Anti-ageing
• Beauty care
• Clinical treatments
Treatments on offer in other retreat centres include:
• Choornaswedana: commonly known as 'the bundle massage'
• Naranga Kizhi: anti-inflammatory
• Pizhichil: said to strengthen immunity, lubricate the joints, liquefy toxins and increase flexibility
• Shirodhara: warm herbal oil is poured in an even stream onto the forehead
• Takradhara: medicated buttermilk is poured onto the forehead
• Udwarthana: deep, dry massage using herbal powders
• Janu Vasti: warm herbal oils are put over the affected area using black gram flour
• Talapodhichil: herbal head pack
• Mukh Lepa: a beauty ritual for Indian women; traditional herbs are used to cleanse, exfoliate, tone and finally hydrate
It should be noted that these are only some of the treatments used within Ayurveda and other systems of Indian medicine. You will find a huge range of choice when it comes to complementary treatments.
Yoga is also a major part of traditional practice, and there are many types, such as:
Pranayama
This is where the attention is on the breath ('Pranayama' literally means expansion of Prana (vitality)). Various techniques are said to rectify faulty patterns of breathing, remove blockages from your energy channels and promote relaxation.
Chakra Shuddhi
This is 'purification of the energy/psychic centres'. This is one of the most important techniques of Kundalini Yoga and cleanses the chakra system through guided awareness and psychic mantras.
Antar Mouna or 'Inner Silence'
This is a systematic meditational technique, which deepens the insight into the processes of the mind and develops skills to manage it. It is said to provide insight into mental tensions and emotional turbulence and helps towards inner understanding.
Trataka
This is candle meditation. It acts as a stepping-stone between physically oriented cleansing and meditation practices. It is claimed to improve memory and help to develop concentration and will power.
Chidakasha Dharana
This uses the faculty of visualization to gradually deepen awareness from the sensorial plane to subtle psychic and pranic dimensions
There are many other options available.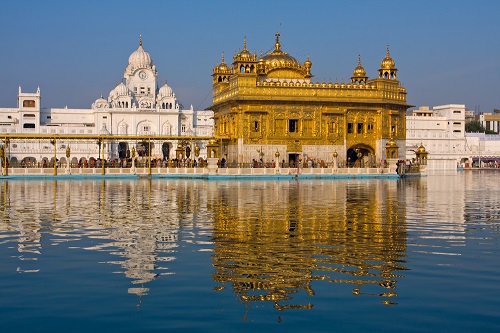 You will find a huge range of choice when it comes to complementary treatments in India.
Other retreats offer fitness packages in addition to complementary therapies, and can even tailor a meal plan for you. Vegetarian and vegan food is easy to find in India, since the country's diet already includes many non-meat dishes, whichever region you are in.
You can use the internet to learn more about the wide range of complementary therapies available, and to find clinics and retreat centres that suit your specific requirements. Alternatively, you could ask expats whether they have any recommendations, or even your GP.