China is home to some of the most advanced complementary medicine in the world. Traditional Chinese Medicine (TCM) has been practised in the country for thousands of years, along with many other types of therapy, and you will have little trouble accessing complementary therapies if you are working in China or simply visiting.TCM includes practices such as:
• Acupuncture
• Herbalism
• Food therapy
• Tui Na (Chinese acupressure and massage)
• Cupping
• Moxibustion (a heat treatment)
• Traditional exercise systems, such as Qi Gong, and Tai Qi
These treatments depend on an underlying philosophy regarding health and the workings of the body, in which the primary aim is to restore the elements and bring the body back into balance. The idea that the body possesses a grid of energy, accessible by energy points, is central to TCM. Practices such as acupressure, moxibustion, and acupuncture rely on this.
In China, TCM is officially state-supported, and it is also institutionalised. Around 95% of Chinese hospitals are estimated to have a TCM department. In addition, you are likely to find so-called 'integrative medicine,' a combination of some forms of TCM and western medicine. This is a distinct discipline, which dates from post-communist China, and which aims to "modernise" TCM. For instance, it uses modern scientific methods to investigate TCM therapies, or combines TCM and Western medicine in clinical practice. Over the last 60 years, the Chinese government has actively supported this integration by implementing information campaigns and edicts.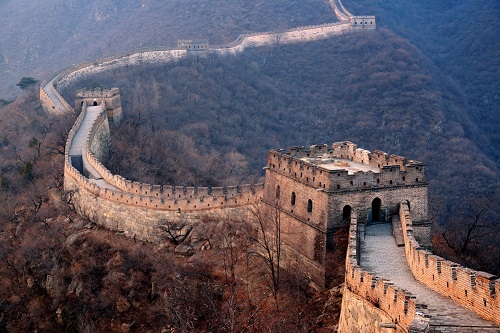 In China, Traditional Chinese Medicine (TCM) is officially state-supported, and it is also institutionalised.
It is also estimated that 98% of physicians in China have some TCM training. As with Western osteopaths, graduates of many TCM medical schools in China are fully trained and qualified in Western medicine and are also permitted to pursue allopathic residency and fellowships.
Likewise, we know that the use of TCM is very high among the Chinese population. In the 1990s, it was estimated that TCM represented about 40% of all health care delivered in China, and this has been rising. You may wish to seek TCM privately, as the public healthcare sector in China is prone to problems, such as lengthy queues and limited medical equipment.
The use of herbal medicine is common in China, and is intended to restore balance in the body. Chinese herbs may be used to:
• Reduce cold/flu symptoms
• Increase your energy
• Improve breathing and the pulmonary system
• Assist with insomnia
• Improve digestion
• Lower pain
• Assist with menopausal symptoms
• Regulate menstrual cycles (for example, in cases of infertility)
• Following cancer treatment, and assisting with the after-effects of chemotherapy and/or radiation
TCM has experienced some negative press over the last couple of decades. Chinese herbal products, for example, have been in the news due to contamination with toxic compounds, heavy metals, pesticides, and microorganisms. There have also been news stories about manufacturing errors, in which, for example, one herb is replaced with another by mistake, resulting in serious side effects. It is always advisable to check your clinic or doctor's reputation, for instance by word of mouth or internet reviews.
You should have no difficulty in finding a local acupuncturist. Acupuncture involves the use of needles at specific meridian sites in order to change the energy balance of the body. Acupuncture is a common treatment in many Chinese medical practices, but some expats report that these tend mainly to be in the private sector, and the take-up of acupuncture is lower than in South Korea, for instance.
Most communities, even very small ones, hold regular Tai Chi classes (Chinese: 太極; pinyin: Tàijí, short for T'ai chi ch'üan or Tàijí quán 太極拳). This is an internal Chinese martial art, and is practiced for defensive training, health benefits and meditation. Although it is a recognised martial art, many people recommend this traditional form of exercise, particularly for elderly people. It has a reputation of being gentle but effective. Its aim is to bring the internal energy flow of the human body, the chi, back into balance.
If you are seeking a massage in China, be aware that classic Western massages, such as Swedish massages, are uncommon in the country. However, you may be able to access such services at a hotel or spa. You will need to make it clear that you are seeking a massage and not prostitution! However, traditional Chinese massages, or Tui Na, are more common. These involve the use of bodywork, such as massage and acupressure, and are not gentle. You may have some discomfort during a session.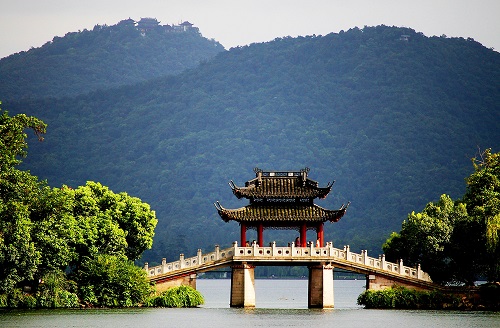 If you are seeking a massage in China, be aware that classic Western massages, such as Swedish massages, may be difficult to find.
You may also find moxibustion (jiǔ 灸or jiǔshù 灸術) treatments available. This involves burning the herb mugwort on afflicted parts of the body. Cupping is also on offer throughout the country. This is a form of therapy that relies on cupping the skin and applying pressure through suction. Although it is relatively popular in China, it is worth noting that the health benefits of this form of complementary therapy are unproven and some people may not respond well to it.
In addition to traditional practices, other forms of Asian complementary therapies are becoming more popular in China, with millions of practitioners and more than 10,000 yoga schools across the nation. Yoga was first introduced to the People's Republic of China in the late 1970s by the teacher Zhang Huilan, and China has been described as a developing yoga superpower.
China can cater for a number of different diets. Vegetarianism is growing in popularity, as is veganism, with an estimated 50 million vegetarians in the country. The use of vegetables and grains in Chinese cookery is extensive, but you may need to check with restaurant staff regarding their use of animal fats even in vegetable dishes.
Overall, if you are interested in complementary therapies, China is an ideal place for you to explore different forms of diet, exercise and traditional medicine.