Complementary therapies offer an alternative approach to conventional or mainstream medicine. Such therapies aren't usually part of conventional medical care, but have plenty of purported benefits. However, their benefits are not always backed by science, and should complement conventional therapy, rather than replace it. Examples of complementary therapies can include yoga, meditation, Chinese medicine, acupuncture, and homeopathic remedies.
Studies have shown that around three-quarters of Canadians (79%) have used at least one type of complementary or alternative therapy/medicine at some point in their lives.
What are complementary therapies and alternative medicines?
Alternative medicines and complementary therapies, whilst usually untested, or considered untestable – in some cases, they may even have been proven "ineffective" in scientific studies – are often rooted in ancient healing techniques from around the world. The most common of which usually include Ayurvedic healing and medicines, originating from India, and Chinese medicinal remedies.
Complementary and alternative medicines are often abbreviated to 'CAMs' in the medical and wellness spheres. Sometimes, the two terms are argued to belong in different categories entirely, but most often, they are used interchangeably.
Some aspects of CAMs have been proven to work on a small number of health conditions. For example, there is evidence that supports the idea that osteopathic and chiropractic practices are effective for treating lower back pain.
Ultimately, complementary therapy is to boost your wellbeing and mood during your treatment, with the aim to reduce stress, ease side effects and support your general health and healing process.
Complementary therapy may help boost both your physical and mental well-being, while you are receiving medical treatment.
Would my doctor recommend CAMs?
In some circumstances, CAMs may be recommended by your GP. For example, they could recommend:
• The "Alexander technique" for Parkinson's disease
• Drinking ginger tea or eating ginger for reducing the symptoms of morning sickness
• Acupressure for reducing the symptoms of morning sickness, nausea and migraines
• Manual therapy (i.e. chiropractic or osteopathic) for lower back pain
However, your doctor will not often recommend CAMs to you. Alternative treatments are usually used at your own discretion, providing you and your practitioner are confident that they are safe for you.
Finding a CAM practitioner
Before you search for a CAM practitioner or facility, you should consult your GP. It is highly inadvisable to visit a CAM practitioner instead of seeing your GP or a specialist doctor. When you do consult your doctor / CAM practitioner, you must be clear about whether you are on any medication, taking any health supplements, or have any pre-existing medical conditions.
This is due to the fact that some homeopathic remedies may react with the medication or supplements that you are taking. For example, with many types of antidepressants, you cannot take any supplements that contain St John's Wort, as it can hinder the effects of the medication.
If you feel that you would benefit from complementary therapy, your healthcare team or practitioner may be able to provide you with some recommendations. You can also find practitioners on the following websites:
• The CATIE website (Canada's source for HIV and Hep C patients) has a page full of recommended CAM practitioners and therapies
• The Natural Health Practitioners of Canada website has plenty of useful resources and information, as well as a health practitioner directory
• The Canadian Women's Health Network is very helpful, particularly in the case of complementary therapies for conditions such as endometriosis.
There may also be specific provincial organisations, such as Health Link BC (British Columbia) which has a helpful "Health Topics" section.
All practising osteopaths are legally required to register with the General Osteopathic Council. Therefore, you can use the General Osteopathic Council website to find a registered osteopath near you.
Similarly, all chiropractors must register with the General Chiropractic Council, so you can use their website to look for a chiropractor near you.
If you are looking for information on complementary therapies specifically for cancer, you can read information put together by the Canadian Cancer Society and Cancer Complementary and Alternative Medicine (CCAM) research team here.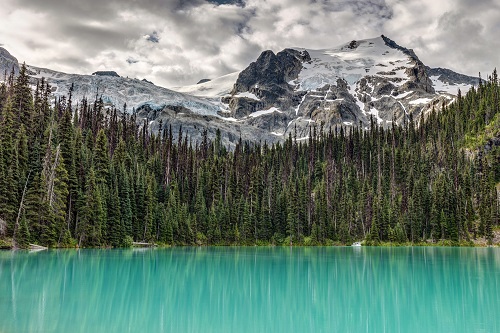 If you are in Canada and looking for information on complementary therapies specifically for cancer, you can read information put together by the Canadian Cancer Society and Cancer Complementary and Alternative Medicine (CCAM) research team
here
.
The regulation of CAMs
It's important to bear in mind that not all branches of alternative medicine or complementary therapies are regulated in the same way as mainstream medicine. With conventional medicine, there are regulations and laws to ensure that practitioners are appropriately qualified and that the treatments they administer adhere to certain standards. Chiropractors and osteopaths are also subject to these regulations. However, many other CAM practitioners are not.
This means that it is legal for anyone to practice CAM treatments, regardless of whether they have any prior experience or any formal qualifications. These practitioners are also not legally required to adhere to any specific standards, or to join an association or register. However, there are some voluntary accredited registers that CAM practitioners can opt to join.
The questions to ask
Before you commence any alternative treatment regimes, it is worth considering what you may need to know and what may be important to you personally. It is a good idea to ask CAM practitioners certain questions to put your mind at ease.
Such questions can include:
• What is the cost of the treatment?
• How long will the treatment last for?
• Is the treatment recommended or discouraged for certain groups of people?
• What are the potential side effects?
• Is there anything you should do to prepare for the treatment?
• Does the practitioner have a system in place for dealing with complaints?
• Do they have proof of their qualifications or prior experience?
• Do they have proof that they are a member of their professional association or voluntary register?
• Do they have proof that they are insured for medical liability?
• Do they have written references or testimonials?
These, of course, are only examples that may help you decide which practitioner is right for you. If there are other aspects that are important to you, such as finding a practitioner who only works with women, or one that has experience of working with patients with the same condition as you, then you can also ask questions relevant to these criteria.