Despite the fact that Brazil has a free universal health system in place, there are some instances in which you may find yourself needing to pay for appointments and exams. Brazil's Unified Health System Sistema Único de Saúde (a.k.a. SUS) was drafted into the 1988 constitution. The system was designed to supply the demand of the entire country's population, providing free basic medical care, treatments, exams and surgeries that would otherwise be too expensive for many to afford.Many other countries around the world have implemented such models, and have seen the same pitfalls as the Brazilian healthcare system has seen. Whilst good in theory, the healthcare system often falls short in practice, and this is for a number of reasons.
Médico particular
Sadly, SUS is quite famous for bureaucratic blocks, long queues and waiting times, chronic under-staffing and low-paid doctors. Patients being treated in hospital corridors is unfortunately quite common. More often than not, the exceptionally long waiting times cause many people to pay for private appointments and exams, as and when they are needed, in order to receive a quicker service.
A médico particular is a private doctor, whose cost is not included in health plans or covered by SUS. Usually they will offer their services outside of the SUS system, and can simply name their price, meaning that they often charge high rates for each appointment. People may also seek private healthcare for medical exams, as there are many types that are not always covered by health plans.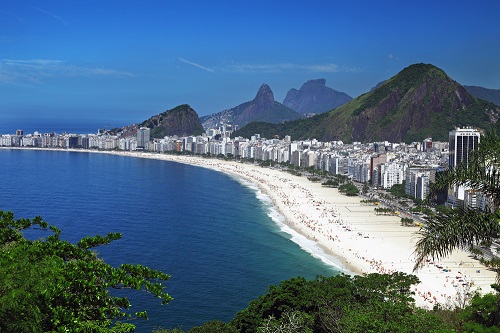 Brazil's Unified Health System Sistema Único de Saúde (a.k.a. SUS) is quite famous for its bureaucratic blocks, long waiting times and chronic under-staffing.
Varying medical costs
Frustratingly, costs can vary greatly from one facility to the next, as well as across different regions. They also depend on whether you have supplementary health insurance or not. In the same city, you can get an appointment with one private doctor for BRL 50 and with another for BRL 400, even if you go in with the same issue.
An appointment requiring a specialist doctor, such as an orthopaedist, neurologist, cardiologist or endocrinologist, can range anywhere from BRL 100 to BRL 600.
Below are some examples of typical (estimated) medical speciality costs in the city of São Paulo:
• Dentist: BRL 160 (per month, equivalent to two appointments)
• Ophthalmologist: BRL 180
• Gynecologist: BRL 280 to BRL 300
• Cardiologist: BRL 400
Typical examination costs, in the same city, are:
• Creatine: BRL 14
• Cholesterol: BRL 37
• Glucose: BRL 5
• Complete blood count (CBC): BRL 9
• Urea: BRL 6
• Type 1 urine: BRL 10
• Electrolytes: BRL12 to BRL 18
• Endoscopy: BRL 271
• Ultrasonography (from a pelvic ultrasonography to a Doppler obstetric ultrasound): BRL 56 to BRL 251
• X-ray (from a simple abdominal x-ray to a skeleton x-ray): BRL 33 to BRL 416
• Ambulatory blood pressure monitoring: BRL 100
According to 2018 surveys looking at three main cities in Brazil, GP consultations and medical procedures in the private sector typically cost the following:
Brasilia: The cost of a GP consultation in Brasilia was shown to vary between BRL 120 and BRL 500 ($31 to $130). A routine surgical procedure with no complications typically cost between BRL 7,600 and BRL 18,000 ($2,000 to $4,700). The cost of a day in hospital would generally be around BRL 9,000 ($2,300).
Rio de Janeiro: A consultation with a GP in 2018 often cost around BRL 200 to BRL 250 ($50 to $65). A consultation with a specialist averaged around BRL 350 to BRL 400 R$ ($90 to $100).
São Paulo: Consultations typically cost around BRL 210 ($55) for a GP and approximately BRL 280 ($72) for a specialist. A simple surgical procedure would often cost upwards of BRL 18,000 ($2,000 to $4,700).
Health plan costs
Health plans often get confused with health insurance, but in Brazil they are two different things. A health plan is:
• Restricted to a geographical region
• Typically more expensive than health insurance
• 100% cost coverage
• Little to no choice choosing a doctor
Whereas health insurance:
• Is not limited geographically, meaning you can be covered for medical care wherever you are in Brazil
• Typically less expensive than a health plan
• Usually managed by a company (not a network of hospitals or clinics)
• Offers more choices when it comes to doctors
• Does not often cover 100% of costs
An example health plan can include free physical examinations, necessary medication and a private room in the event of hospitalisation. It often includes dental cover and eye care as well, the cost of which would be around BRL 268 ($124) per month. Premiums go down after a specified amount of time with no claims. Medical provider UniMed provides another example of health plan costs, quoting BRL 600 ($277) per month for full coverage of a family of three.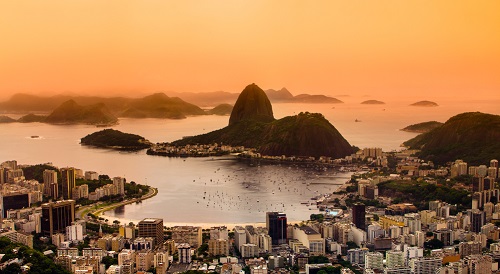 In Brazil, health plans and health insurance are two different things, so if you're looking to move there, it'd be worth considering the relative merits of each.
Medical tourism
Due to its relatively low costs, in comparison to other countries, Brazil has become a prime spot for medical tourism. Whilst mostly known for cosmetic procedures, with costs averaging between 40% to 60% less than in the USA, many also visit for serious health procedures. This can include anything from dental treatments and reconstruction to cardiac surgery.
Interestingly, it's much easier to obtain estimated costs for cosmetic surgery procedures in Brazil than it is for medically necessary surgery. As mentioned previously, an issue that often arises is just how much costs can fluctuate, when dealt with outside of the SUS system or the parameters of insurance/health plans. Many medical cost estimates and quotes are available upon request only. Therefore, you may need a consultation before you can get up-to-date information.
There are some websites, such as Treatments Abroad, Medicaim and Medical Tourism.com that can help you obtain quotes for various medical and cosmetic procedures in Brazil.