The cost of your healthcare in Egypt will depend on whether you are registered with the national health insurance scheme or have private cover. Although Egypt is supposed to have universal health insurance, in practice most people do not use it. This is due to the limitations of the current system, such as lengthy waiting times, substandard infrastructure, and a lack of medical personnel. It is estimated that less than 10% of the Egyptian population access public healthcare.The Egyptian government is revising the healthcare system, and this should render it substantially more modern and effective, when new hospitals and clinics come online. The rollout has already started, but the full project is not due to finish until the 2030s.
At present, the Egyptian national health system is not intended to be available for expats. Most expats resident in Egypt either take out private health insurance or pay out of pocket, although you are still eligible to access the public scheme if you are paying national health contributions.
If you are intending to live in Egypt, read on for useful information about what sort of costs will you be looking at in terms of healthcare.
State health insurance costs in Egypt
As noted, if you are paying national health contributions, which are deducted at source from your salary, you should be able to access the national health system until the new scheme comes online. Whether you choose to do so is, of course, up to you.
You will currently have to make a contribution of 5% of your monthly income, with a maximum of 7% if family members are included. Your employer will also have to pay into the system.
Egyptians working abroad and self-employed citizens must pay an additional 3% per month if their wife is not working.
Pensioners will pay 2% of their monthly pension, and fees for any included family members will be subject to the same terms as above.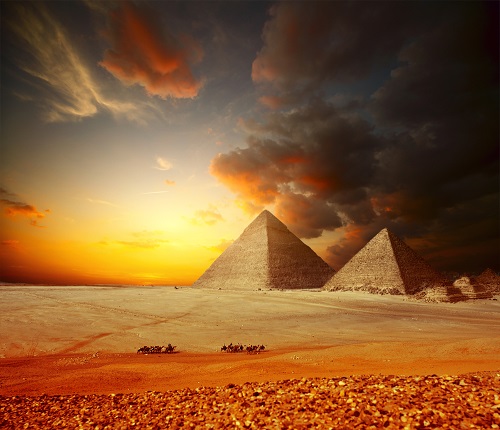 If you are paying national health contributions in Egypt, then you should be able to access the national health system until the new scheme comes online.
How much does treatment cost in the public system?
In the public system, you will need to make some co-payments if you access treatment.
State insurance will pay:
• 10% of the cost of body scans
• 20% for laboratory tests, with a maximum of LE 1,000 ($62)
• 7% for a hospital stay, with a maximum of LE 1,500 ($93)
• 10% of the value of medication, rising to 15 percent after 10 years of the law's enactment
Treatment for chronic diseases and cancer are not currently covered by national health insurance. There is very limited dental coverage under the national scheme, so you will need to consider making out-of-pocket payments to a private dentist, enrolling in a dental treatment private plan, or seeking dental care abroad. This is also true of optical care. For example, you will need to pay for an eye test, unless it is included in the full cost of your prescription for glasses or contact lenses.
You may choose to pay out of pocket for your healthcare, especially for minor procedures or check ups, but if you have extensive procedures in the private sector, costs can rapidly rise if you do not have health insurance. You will have to pay out of pocket for any medication. Check with your pharmacist and, if necessary, take in the packaging from your existing medication. Medication prices are set by the government.
How much does treatment cost in the private sector?
Most hospitals currently require cash in advance for treatment. You will therefore need to retain any paperwork, so that you can claim for reimbursement from your insurer. You may be treated for free in an emergency, but will probably have to pay for any follow-up treatment once you are out of danger. If you have international coverage, it is advisable to make sure that your destination hospital or clinic accepts this. Also, given current political instability in the country, it is recommended that you take out a policy that covers medical evacuation.
The International Medical Centre and Anglo American Hospital in Cairo are well-known private providers, as are the Dar Al Fouad Hospital, the Ganzouri Specialised Hospital and the As Salam International Hospital. Dawi is a new medium-cost range of private clinics, aimed at middle class Cairene families who cannot afford high private medical costs. Patients will receive a free 10-minute wellness check-up, and an appointment with a GP will cost in the region of US$10.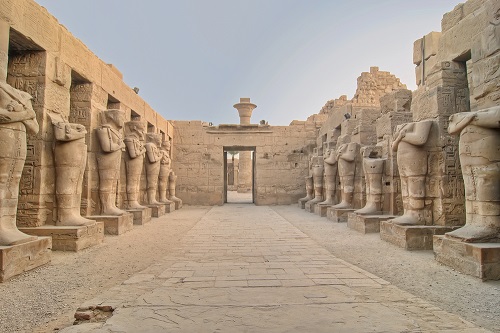 If you use the private sector for treatment in Egypt, you may need to pay in cash, and then claim reimbursement later.
A consultation with a private doctor elsewhere is reported to cost around US$50. Treatment in a private clinic reportedly starts at around LE 1000 (US$64). Costs are, overall, substantially less in the Egyptian private sector than in the USA or Europe.
Egypt is currently a destination for medical tourism in the private sector, and has competitive prices. For example, in plastic surgery:
• Rhinoplasty: US$1655
• Breast augmentation US$1,100
• Face lift US$2,200
• Liposuction US$260
• Plastic surgery consultation: US$600
• Dental crown: US$170
• Dental veneers: US$170
• Dentures: US$445
• Root canal treatment: US$70
• Teeth whitening: US$370
If you sign up with an international health insurer, the cost of your policy will depend on factors such as your age and any pre-existing conditions, as well as the kind of package you opt for (obviously, a more expensive insurance package will give you a more extensive range of treatments and facilities).
As so many variables have an effect on the cost of international private medical insurance in Egypt, it is very difficult to give accurate estimates without knowing the full details of the coverage required.
As a very rough guide, using a standard profile of a 40-year-old British male with no deductibles, no co-insurance, a middle tier plan/product, all modules included and worldwide coverage excluding in the US, a ballpark price of around £4,000/$5,000 might be expected. Were coverage to be expanded to include the US, then the premium could increase to almost double that amount.