In 2014, Brazil's Ministry of Health released new dietary guidelines, in an attempt to combat the growing number of overweight and obese people. The government's guidelines now tend to be less focused around calorie restriction and portion-sizes, and instead reflect the importance of cooking with fresh ingredients, eating together, and avoiding fast food and calorie-laden ready made meals. You can find fresh, seasonal products at your local market.Brazil has the second largest gym industry in the world, beaten only by the USA. Despite this, it also has the fifth largest number of obese people, and the second largest weight-loss drugs and bariatric surgery market.
Exercise and fitness in Brazil
Outdoor gyms are popular in Brazil, and basic equipment can be found along the many beachfronts, parks, and promenades. Ipanema beach is quite famous for this, and boasts a 3,400 sq ft space where people can exercise for free. Brazil is also quite an active, outdoorsy country, with many people getting their step count up during their office lunch break.
Brazil is blessed with a beautiful landscape and varied terrain. Up in the mountains, you can enjoy wonderful hiking trails, such as the Morro da Urca (ideal for beginners) or Pedra Bonita, which have the most spectacular views. Advanced hiking routes can be found in places like Pico da Tijuca and Pedra de Gavea.
Brazil is also famous for its love of football, and there are many local clubs you can join after office hours to keep your fitness levels up.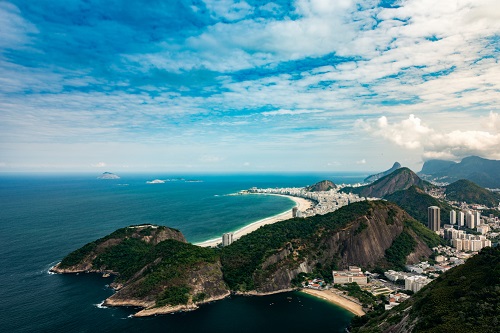 Brazil is an active, outdoorsy country, which offers beautiful hikes, outdoor gyms and various sports clubs.
Keeping healthy in Brazil
Although you are not legally required to have any vaccinations to enter Brazil, it is worth researching which ones may benefit you, in order to keep healthy. Vaccinations for diseases such as Yellow Fever, Hepatitis (A and B), Typhoid and Rabies are highly recommended by the World Health Organisation (WHO).
Depending on which region you are planning to visit, it is important to be vigilant about mosquitos, as there are no vaccinations for some mosquito-borne illnesses, such as Malaria, Dengue and Zika. There are various ways to lessen your chance of getting mosquito bites. For example, you could wear long, light-coloured clothing, use DEET based repellents (or Citronella), and place a mosquito net over your bed at night.
Popular sports and fitness activities
Aside from football, there are a number of sports and fitness activities that are favoured in Brazil, including volleyball and mixed martial arts (MMA). Volleyball is perfect for warm climates, especially if you live near a beach. If you're living on the coast, you'll likely see volley nets set up that anyone can use. It is common to head down to the beach after work and at weekends, and to put together a volleyball team of complete strangers!
MMA is very popular in Brazil, probably second favourite only to football, and Brazil has the third biggest market in the world for it. MMA often incorporates various aspects from many cultures, including Brazillian Ju Jitsu, Thai boxing and wrestling.
The rise of wellness and well-being trends
The wellness/well-being trend has been rising in popularity over recent years, and Brazil is becoming a top wellness tourism destination. Even in the city of Rio De Janeiro, trendy gyms, yoga studios and juice bars can be found, especially along the strip of Ipanema beach. Yoga retreats are becoming more and more popular throughout various regions of the country, and there are also detox programmes.
In an interview with the New York Times, Waldyr Soares, president of Fitness Brasil, the local chapter of IHRSA, said: "The whole sector has been growing by about 30 per cent per year, if we include gyms, individual professionals and the various industries. Even though Brazilians do care about their bodies and outward appearances, most of what we're seeing is more the result of concern for health and well-being."
If you're new to Brazil and looking for a workout spot, a gym class or somewhere to grab a healthy bite to eat, you will have plenty of choice. If you're struggling with where to begin, you can follow some of the most popular health and fitness influencers in Brazil. According to analyst reports, the top 10 fitness influencers on instagram in Brazil for 2020 are:
Rodrygo Goes
Brazilian footballer who plays for Real Madrid as a winger.
@rodrygogoes
Bruno Henrique
Brazilian footballer who plays as a forward for Flamengo and the Brazil national team.
@brunohenrique27oficial
Reinier Jesus
Brazilian footballer who currently plays for Spanish club Real Madrid and Brazil national under-23 football team as an attacking midfielder.
@reinier.jesus
Thomaz Costa
Popular Brazilian actor; winner of the "Flat belly of the year 2016" award according to Wikipedia.
@thocostaoficial
Gustavo Cuellar
Colombian professional footballer who plays as a midfielder for Saudi Arabian club Al-Hilal and the Colombia national team.
@gustavocuellaroficial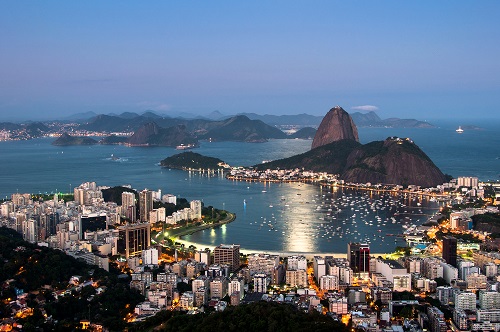 If you're new to Brazil and looking for a workout spot, a gym class or somewhere to grab a healthy bite to eat, you will have plenty of choice, and you can follow health and fitness influencers for inspiration.
Raffaela Souza
Social media influencer and youtuber; winner of "Miss Londrina Teen 2019".
@raffaelasouza_
Rodinei Marcelo
Brazilian footballer who plays as a right back for Internacional, on loan from Flamengo.
@pretinhorodi_oficial
Eduardo Pereira Rodrigues
Brazilian professional footballer who plays as an attacking midfielder and winger for Palmeiras.
@7_dudu
Pedro Victor
Brazilian footballer who plays as a centre-back for Malaysia Super League club PKNP.
@pedrovictor38_
Andressa Karoline
Social media influencer.
@euandressakaroline
In Brazil, as well as the overall focus on healthy, fresh food and keeping fit, there is a focus on aesthetics more generally. Many people, especially women between the ages of 19 and 39, pay a lot of money for cosmetic enhancements. One such enhancement became famous all over the world and was dubbed, "The Brazillian Buttlift". Please make sure that, whilst trying to eat well and keep fit, you protect your mental wellbeing, especially if you're not used to being in an environment that is very "looks orientated."