Note: This article assumes a normal state of affairs in China and cannot predict future developments concerning the COVID-19 coronavirus. As long as the coronavirus crisis continues, always check official government guidance before travelling.
Appointment apps
If you need a doctor's appointment, it is worth noting that these are in very short supply, will involve a lot of queuing, and may be given for a long way in the future. In response to this, a healthy market has developed in Chinese healthcare apps, designed to provide medical advice, help book appointments and offer other services. There are currently over 2,000 of these.
Anyone wanting fast-tracked access to the healthcare system would therefore be advised to find the right app for their purposes. WeDoctor focuses on making patient appointments for doctors, and says it has completed over 100 million appointment bookings. Good Doctor, which is backed by the Ping An Insurance group, says it offers up to 400,000 diagnoses daily for its 20 million active users.
Hospital stays
If you need to stay in a local hospital, be aware that it will only provide your basic treatment. Meals, cups, eating utensils, bed linen, washing materials and any other necessity for your stay must be brought in for you by friends or family. Before going into hospital, you must therefore make sure you have a support network set up to provide for your needs.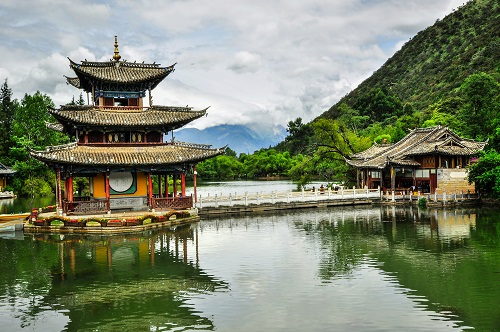 If you are in China and have to stay overnight in a local hospital, make sure you have a support network set up to provide for your needs, as things like food will not be complimentary.
Healthy breathing
The Harvard School of Public Health estimates that 65 million people in China will die from chronic obstructive pulmonary disease between 2003 and 2033, and 18 million from lung cancer. Both conditions are caused by smoking and by burning fuel indoors. The air in Chinese cities is also notoriously bad, as it is contaminated with traffic fumes and smoke from other sources. Be aware of the air around you, and move to less polluted environments as necessary.
When Chinese people catch colds, they will very often wear surgical-style face masks in public to protect other people from their germs, as well as themselves from airborne pollutants and other people's germs. To be properly effective, masks must be cleaned and changed frequently.
Diseases and prevention
The three deadliest infectious diseases in China are AIDS, tuberculosis and rabies. Poor drainage in many areas means that mosquito-borne diseases, such as malaria and dengue fever, are quite common, as are outbreaks of cholera, caused by drinking water being contaminated by human faeces. Measles was once thought to have been eliminated, but is now making a comeback. You can protect yourself against all of these conditions, apart from AIDS, by vaccinating yourself against them before visiting China.
State media reports that AIDS is most often transmitted through heterosexual intercourse with infected prostitutes. Other sources say that intravenous drug use is the most common way of transmitting the disease. Either way, the same safe sex and drug use behaviours that apply in the West to prevent AIDS are the best protection in China.
There have been outbreaks of bubonic plague, but not since the 1980s. This disease can be protected against with a vaccine.
Diet
The typical Chinese diet is low on minerals, especially iron. One in five Chinese people suffer from anaemia. Calcium and zinc deficiencies are also common. These can be avoided by managing your diet, or by taking mineral supplements.
Food and health standards in China are generally lower than in Western countries. Chinese markets can be crammed with live, raw and barely cooked animals in unhygienic conditions. The result of all this is that diet-related illnesses are widespread. Stomach parasites, dysentery, meningitis and hepatitis from uncooked or badly prepared food are all common. It is estimated that up to 62 per cent of the population are infected with at least one kind of parasite. The problem grows greater in rural areas, where chronic worm infections – roundworm, whipworm and hookworm – are added to the mix.
Sometimes food is deliberately contaminated, which can also cause illnesses. For example, during one week in March 2011, investigators found unsafe artificial green peas – dried snow peas and soybeans processed with chemicals and bleach to look like the more expensive green peas – for sale in Hunan Province, and 20,000 pounds of vegetables contaminated with excessive pesticide residues for sale in Guangxi Zhuang Autonomous Region.
Other food safety scandals have included: pork and watermelons that were so laced with chemicals that they respectively glowed in the dark and exploded; rice laced with cadmium; seafood contaminated with salmonella; and recycled cooking oil that is carcinogenic.
When you buy food, be aware of the local hygienic conditions, and make sure that it is cooked properly. If you are buying from a street stall – which can be one of the real pleasures of travelling – make sure you see the food being cooked.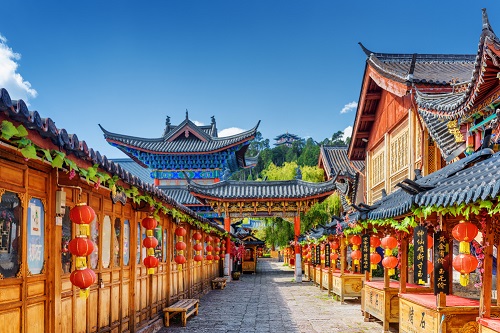 Food and health standards in China are generally lower than in Western countries, and diet-related illnesses are widespread.
Traditional Chinese medicine
China is famous for its traditional medicine practises. They are popular because they are traditional, but also because they help patients avoid official Chinese healthcare.
Chinese people who are sick will often drink boiled – and hence sterilised – water that has cooled down to tepid to keep them hydrated. A traditional practitioner will say that green tea lowers 'heat' in the body, and many Westerners will say it helps against conditions such as diabetes, cancer and weight loss. There is dispute over these health claims, but it is true that green tea is a better source of antioxidants than black tea.
Be aware, if taking Chinese medicine, that you may be eating something poached illegally from an endangered species. The illegal animal trade is associated with organised crime. Synthetic versions of active chemicals in endangered animals are now marketed.
Many mystical claims are made for disciplines and practices such as Tai Chi and Qi Gong. However, even with these aside, they provide simple, helpful routines that give commonly underused muscles a workout. They can also promote a state of mental calm.