You will have plenty of opportunities to keep fit and healthy in Egypt, whether you are living and working there or just visiting as a tourist. The coastal Red Sea resorts, such as Hurghada and Sharm el-Sheikh, offer a wide range of activities, including water sports, such as snorkelling, swimming (with or without dolphins), windsurfing and kiteboarding.Without question, the most popular sport in Egypt is football. The Egyptian national football team, the "Pharaohs," has won the African Cup of Nations a total of seven times, and the Egyptian Premier League has 18 teams. You might like to check to see if your local expat community has a team.
Basketball is popular too, and the Egyptian national basketball team has had a number of victories, including in the Summer Olympics. Again, you might like to check out any local courts.
Another huge hit in the country is squash, with Egypt boasting seven of the top 10 male players, and four of the top 10 female players, in the world. Both national teams hold four world titles.
As noted, water sports are popular in the Red Sea resorts. If you're based in the capital, then Cairo has some excellent swimming facilities, mainly attached to top hotels. The pool at the JW Marriott has man-made waves and a beach. The Maadi at the Nile Country Club is also extremely popular, and so is the Zamalek Residence Hotel, which has a pool with a view of the Nile. Most of these pools have a bar, either attached or adjacent, though some may have a minimum spending limit.
Golf in Egypt started in WWI and was brought by the British to the Gezira Sporting Club. The nation now has a range of top-class golf courses, with the New Giza club being the most recent, having opened in the outskirts of Cairo in 2019. The Allegria, also near Cairo, has an excellent reputation. If you wish, you can take up a golfing holiday package that includes accommodation.
Horse riding holidays are also an option, with horseback safaris offered throughout the country. This is a great way to see the landscape of Egypt, and some of these facilities offer 5-star equestrian training. You can even try riding a camel, if you would like.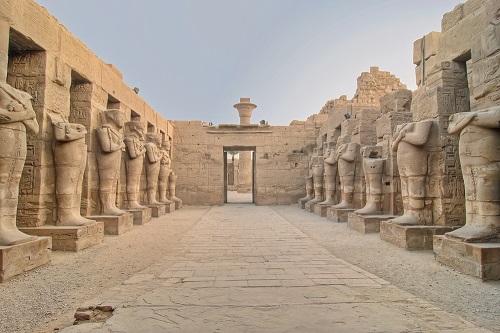 Egypt offers a whole range of sports to help you keep active, including golf, football and squash, as well as water sports.
When it comes to general health, many expats choose to take out private health insurance. This is due to the limitations of public sector healthcare in the country, although this is being overhauled currently by the government.
There is unfortunately a high risk of food poisoning when you visit Egypt, due to low hygiene conditions in some places. You can help safeguard your digestive health by:
• Drinking bottled water (but make sure, if possible, that the bottle has not simply been filled with tap water and resealed)
• Washing fruit and vegetables in properly bottled water
• Not eating street food (although it has to be said that some expats recommend eating something from a street stall immediately to get it over with, as the bacteria in your digestive system will adjust and you are unlikely to contract food poisoning twice in a short period)
• Making sure that you stay hydrated if you do get a digestive disorder; you will need salt tablets, too, to replenish your system
• Washing your hands frequently, with soap
• Cleaning your teeth with bottled water
• If possible, not drinking tap water, although it is considered to be safe; it is heavily chlorinated, and often described by expats as very salty
Do not assume that you have actual food poisoning just because you have stomach cramps, as it takes a couple of days for your system to adjust to new digestive flora.
Make sure you have had any recommended vaccinations. The Centres for Disease Control and Prevention (CDC) and the World Health Organisation (WHO) recommend the following vaccinations for Egypt:
• Hepatitis A
• Hepatitis B
• Typhoid
• Yellow fever (this is particularly recommended)
• Rabies
• Meningitis
• Polio
• Measles
• Mumps and rubella (MMR)
• Tdap (tetanus, diphtheria and pertussis)
• Chickenpox
• Shingles
• Pneumonia
• Influenza
This may seem like a lot if you are only visiting the country for a couple of weeks, but make sure you consider vaccinations carefully if you are going to be resident in Egypt for a long period, or if you are taking your children to the country to live. Consult your health practitioner before you travel for advice.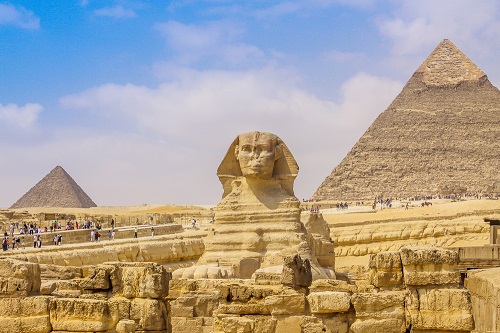 There are a number of vaccinations you should consider getting, before you travel to Egypt.
If you are travelling in Egypt, it might be worth considering the purchase of a basic mosquito net. Make sure you take at least one warm garment with you, such as a fleece, as the desert nights can be very cold. You should also invest in a high SPF suncream or sunscreen, and make sure that you spend some of the day in the shade. Tempting though it may be to make the most of Egypt's sunshine, you do not want to end up with sunburn or sunstroke. Most tours to the main tourist sites, particularly in desert areas such as the Valley of the Kings, start very early in the morning to avoid the heat of the day. Staying hydrated is also essential.
If you are on a cruise, bear in mind that although your cold, air-conditioned cabin might be inviting after the heat outside, extreme temperature changes will leave you vulnerable to colds. It's best to acclimatise slowly.
Food poisoning notwithstanding, Egypt is likely to provide you with plenty of healthy choices in terms of nutrition. The country's cuisine contains a wide variety of fruit and vegetables, as well as fish, meat and pulses. Some of Egypt's most famous dishes are bean-based, such as ful medames. There are traditional vegan options, such as flatbreads, koshary, falafel, hummus and pulse-based dishes, but also, as Egyptians have embraced vegetarianism to some extent, vegan/vegetarian writers report being able to find an extensive range of non-meat based dishes, including Western-style burgers and pizza.